Albuquerque New Mexico Real Estate Company
About The Sandi Pressley Team
SP TEAM MISSION STATEMENT
"Most of us look at sales backward. We may see it as convincing people to do something that they don't want to do. But it isn't; it's about learning what people do what to do and helping them do that. Or, we may think it's about taking advantage of others- while in fact, it's about giving other people more advantage.
But the biggest inversion of all, the greatest upside-down misconception about sales, is that it is an effort to get something from others. The truth is that sales at its best – that is, at its most effective – is exactly the opposite: it is about giving.
Selling is giving: giving time, attention, counsel, education, empathy, and value. In fact, the word sell comes from the Old English word, sellan, which means "to give."
What makes a great salesperson great at sales is that he or she is wholeheartedly interested in the other person. Genuinely great salespeople are not great because they have mastered "the close," or because they give a dazzling presentation, or because they could shoot holes in any customer objection from fifty paces. They are great because they create a vast and spreading sphere of goodwill wherever they go. They enrich, enhance, and add value to people's lives. They make people happier.
Remember, regardless of what your particular product or service is, people are drawn to your because of how you make them feel." ~Bob Burg & John David Mann~
Biographies
Sandi Pressley

10400 Academy Rd. NE Suite 100

Albuquerque

NM

87111

US

A Realtor since 1979 and a proud native of Albuquerque, Sandi has listed and sold more homes than any other agent in all of New Mexico. Her dedication and commitment has enabled her to help over 11,500 families in buying and selling their homes. As a native of Albuquerque, Sandi Pressley has been dedicated to serving her client's real estate needs for over 40 years. Sandi has achieved a goal unprecedented by any other Realtor of being the #1 Top Producing Realtor for 33 consecutive years in all of Albuquerque as well as the entire state of New Mexico. She is also the #1 Top Producing Realtor for the entire Western Region with Coldwell Banker National. Sandi understands the fundamental importance of credibility and honesty in fulfilling client needs, building success and delivering results. Sandi has the ability to quickly respond to the rapidly changing real estate market through innovative and effective marketing techniques. Since her association with Coldwell Banker Legacy, Sandi has been certified as a Previews Property Specialist. This certification is held by only 5% of Coldwell Banker agents Nationwide, and is evidence that Sandi has special training and considerable experience in marketing exceptional properties. Sandi is personally committed to putting her proven sales strategies and extensive experience to work for her clients. She proudly works in all price ranges and geographic areas throughout Albuquerque and the surrounding counties.

_________________________________________________________________________________________________________

We want to say congratulations to Sandi Pressley for once again making the Wall Street Journal as one of Coldwell Banker's top teams internationally! Way to go, and way to represent!

Joe Gilmore and Mike Carter

Send Sandi a message.

Darryl Adamson

Licensed Broker

10400 Academy Rd. NE Suite 100

Albuquerque

NM

87111

US

GM & Sandi's Husband.

Darryl brings over 25 years of business management to the team. He has a Bachelors Degree in Manufacturing Engineering and dual Bachelors in Business Administration & Management. Prior to joining the Sandi Pressley Team he was VP of Operations at Nambe located in Santa Fe, NM

In 2005 he completed the coursework and passed the exam to become a New Mexico Real Estate Broker. Since that time he has served as the General Manager for the Sandi Pressley Team.

Although real estate is a much different environment than his previous one, he has really enjoyed being involved in bringing new systems & innovations to the SP Team. His commitment is to always have available to the team the "absolute best" tools so we can provide our clients with the "absolute best" customer care.

Darryl & Sandi's life are blessed by 5 adult children, (which include twin girls) and 7 grandchildren. Darryl loves photography, which he now uses in real estate shooting virtual tours and special projects. He has also been a runner for many years and has completed the St. George, Ut. Marathon 14 times, although a half marathon is his longest now and his run is more of a shuffle…...

Send Darryl a message.
Contact Information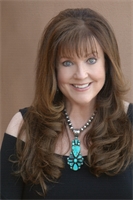 The Sandi Pressley Team
Coldwell Banker Legacy
10400 Academy Rd. NE Suite 100
Albuquerque
NM
87111
505-980-2999
505-263-2173
Fax: 505-212-0729