1st Time Buyers, Now is the Time to Buy!
Monday, October 19, 2015
Few things in life are certain. One thing that is certain is the ever-changing real estate market. The market we see today will not be the same a year or even a month from now. The market for 1st time buyers hasn't changed much in recent time but it looks like that might be changing soon. If you're a first time buyer, now is the time to act. Here are a few reasons why.
Historically Low Rates
Many experts predicted a rise in real estate rates over last summer. That didn't happen. It could come at any time but for now, it looks like rates are holding at near historic lows. A rise in rates can have a significant impact on your monthly payment so if the stars are aligned for you to purchase, don't wait. "If mortgage rates hit 6%, a third of millennials (people younger than 35 years old) wouldn't be able to afford homes as they're currently listed, according to an analysis by HouseCanary, a housing-data analytics company," said Money magazine. A $215,000 loan at 80% LTV over 30 years climbs just over $100 a month with just a 1% increase in interest rate.
Low Down Payment Programs
New loan programs from Fannie Mae and existing loans from FHA make buying a home even easier. With down payments as low as 3% in some cases, homes become more affordable for first time buyers. Pair that with lower MIP and you've got a great reason to buy now.
Rent is Going Up
In most markets around the nation, rental payments have been climbing steadily in recent years. When you look at rising rental payments and the tax benefits of home ownership, the decision becomes much clearer. In many markets, it is less expensive to make a house payment, usually on a larger residence, than to pay rent.
Tax Benefits
When you own a home, especially the first year, the tax benefits can easily outweigh the costs. Here are just a few things that may reduce your tax burden when you own a home:
Interest payments
Interest buy downs
Points
Property Taxes
PMI Went Down
The going rate for PMI in recent years was 1.35% of the balance of the loan. The feds recently made a change that lowered this rate to /85 meaning huge savings for buyers with lower down payments. The change can mean a savings of around $900 each year. As you can see, there are plenty of reasons why now is a GREAT time to buy your first home. If you're ready to start your search, contact the Sandi Pressley Team today!
Have An Awesome Week!
Sandi's Hot Home Listing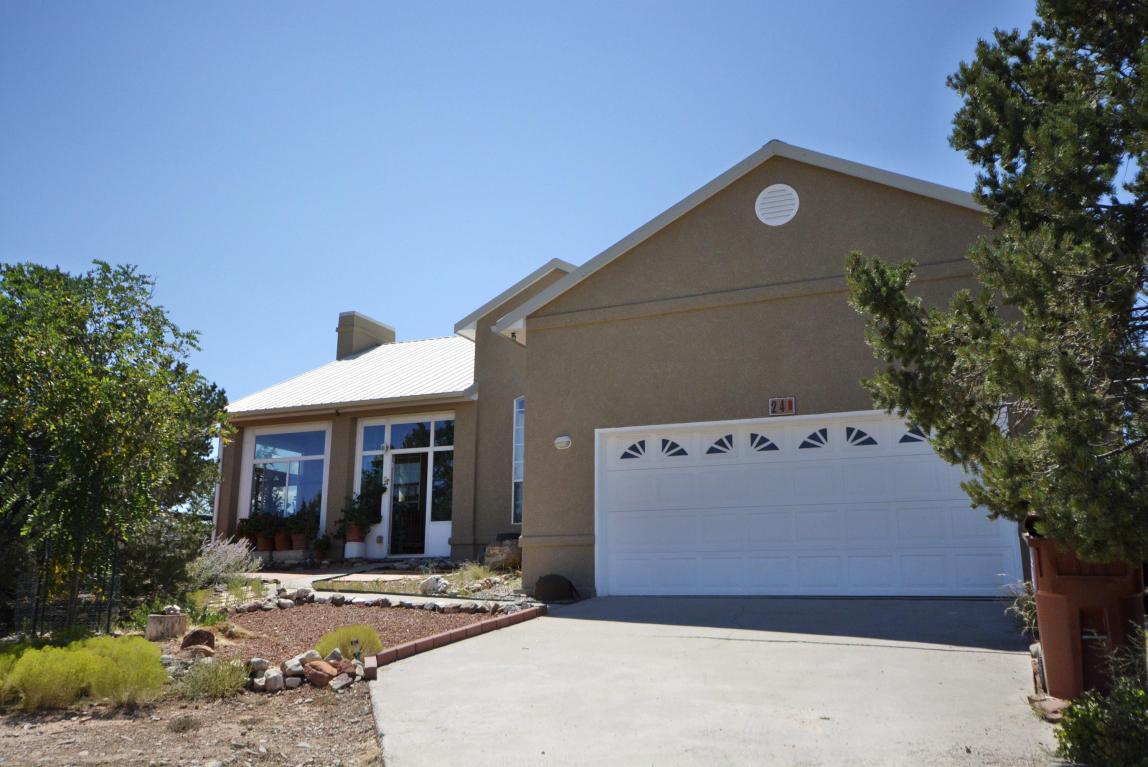 24 Plaza De Sonadores, Placitas
Price: $300,000 Beds:3 Baths: 2 Square Feet: 2,170
Immaculate single story home nestled on 2.1AC showcasing breathtaking 360 degree views~Pride of ownership! This open concept floorplan showcases 2 Heated Sunrooms-North & South side of home, 2 living areas w/3 fireplaces, raised ceilings, family dining room. Gourmet Kitchen features stunning upgraded granite countertops & backsplash (2015), lovely cabinetry+ sunny breakfast nook-Chefs Dream!
---