4 Bad Reasons to Overprice Your Home
Wednesday, July 01, 2015
Sandi has been working Albuquerque real estate for over 30 years. One thing that never seems to change is that an overpriced home is unlikely to sell. Not only does overpricing cost a seller sometimes thousands of dollars, they also often sit on the market longer than if they had been priced appropriately from the start.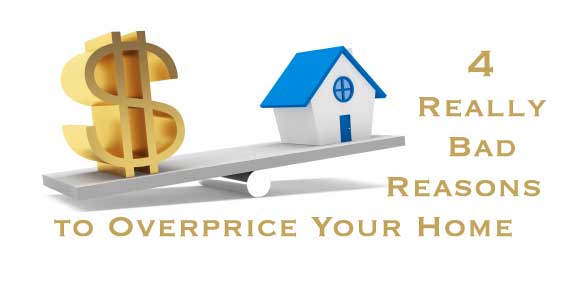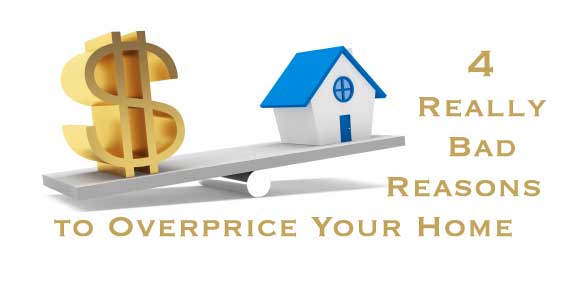 You may ask yourself why a seller would take a chance that might sabotage their ability to sell their home in the shortest amount of time and for the highest price the market will bear. It doesn't make sense but it happens all the time.
While a listing agent will make a recommendation on the listing price, in the end, the seller makes the decision. They often feel that a higher starting price might give them more wiggle room to negotiate but in the end, the market usually speaks loud and clear, either with no offers or several extremely low offers that reflect where the price should be.
Just in case you needed a reason, here are four bad reasons to overprice your home.
Reason #1 You think you know the market
If you truly know the market, then your agent, the buyer broker, the lender, the local appraiser and other sellers who recently sold or have homes listed, know less about it than you do.
There is always a chance that a cash buyer is out there looking for exactly your home and will make you an offer but I wouldn't hold my breath.
Reason #2 You want to be in control.
If you're the type of seller who likes to be in control, there is a chance you might give your real estate broker a happy smile when they recommend a sales price but then insist that your list price be higher. This tactic may make you feel like you are in control but when low-ball offers begin rolling in, or worse, no offers at all, you will quickly lose that feeling.
Just keep in mind that you are not in control. The market is. Buyers are. If you overprice, you are basically telling your broker that you are in no hurry to sell and can wait for the right buyer to come along. You'll likely end up lowering the price later anyway.
Reason #3 You're hiding something
You may think overpricing will help you if you owe more than your home is worth. The fact is this will be revealed when the preliminary title search is run and is likely to scare off any potential buyer. Honesty is always the best policy and giving your listing broker all the information up front helps them determine if listing your home is a worthwhile venture for you.
Reason #4 You have unrealistic expectations
Sellers can have a strong emotional attachment to their home, especially if they've lived there since childhood, or if they've put a lot of money and sweat equity into it. Unfortunately, sweat equity, emotional attachment and expensive upgrades don't usually translate to higher sales price. There are some upgrades that have better return on investment but if you're expecting to recoup the $40,000 you spent closing in your 3 car garage, you're in for a big surprise.
Overpricing your home is a big risk to take and your agent knows it. If you are in the market to sell your home in the shortest time possible and for the highest dollar amount the market will bear, listen to your listing broker and price your home accordingly.
Have An Awesome Week!
---
Sandi's Hot Home Listing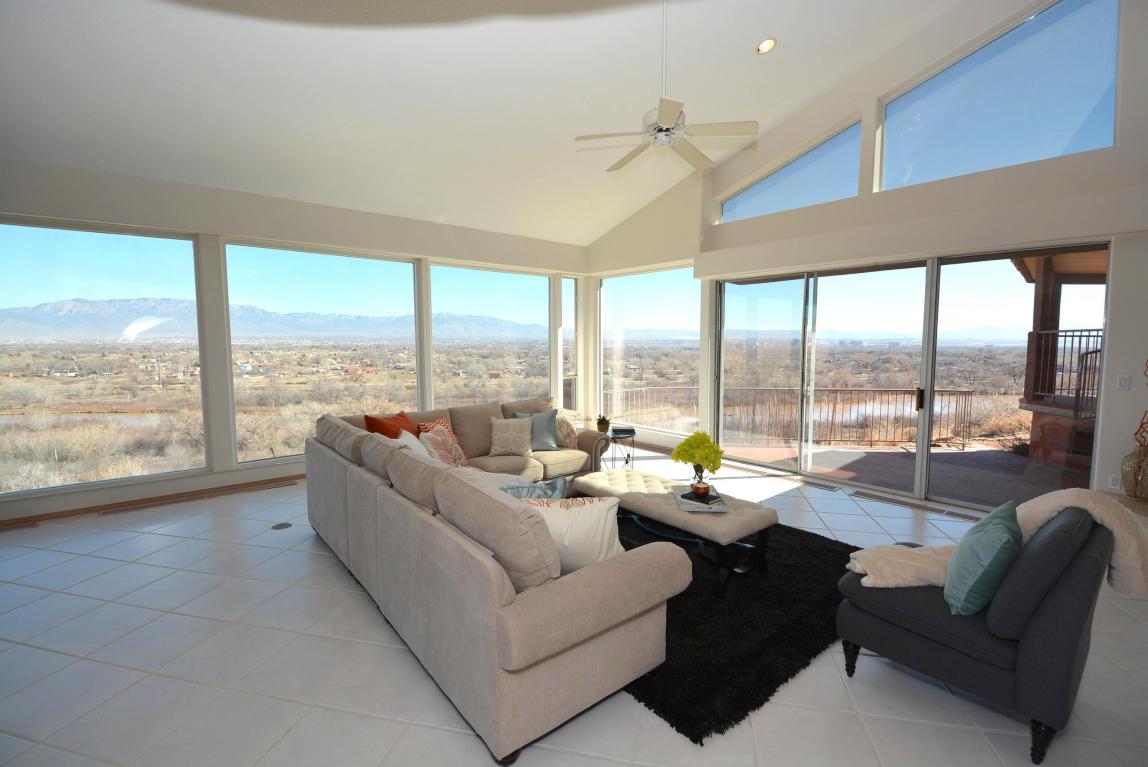 4412 Woodrose Rd. NW Albuquerque
Price: $309,000 Beds: 4 Baths: 3.75 Square Feet: 3,040
Lovely Popular Sivage Home featuring 4BDRMS + Loft AND Office/4 Baths (All updated 2010). With 3040 SQFT, this home showcases spacious and functional floorplan. New Carpet MAY/2015 . Sunny Gourmet Kitchen boasts updates with stunning granite counters/island(MAY 2015), stainless steel appliances and cozy breakfast nook! View This Listing
---