6 Great Reasons to Buy NOW!
Monday, May 18, 2015
This may be the best time to purchase a home. There are many reasons but below we'll highlight the top 6. If you're considering a purchase, here are a few great reasons to make that move now!

Reaso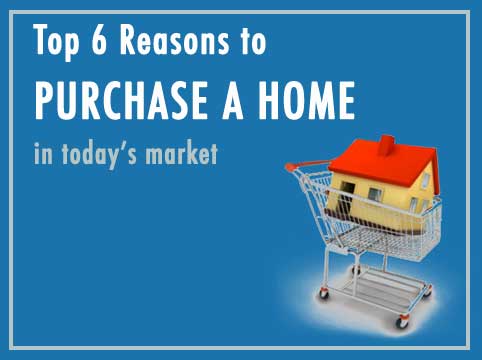 n No. 1 to buy now: Rates are low
"Low mortgage rates continue to keep ownership less expensive than renting," said Investopedia. "Even a small change in interest rates has a significant effect on what you'll pay each month and over the life of a 30-year mortgage.
Take a $172,000 30-year mortgage, for example ($172,000 is 80% of the median sales price for existing homes of $215,000 after a 20% down payment). With an interest rate of 4%, you would pay $821.15 each month. At an interest rate of 5%, the monthly payment would be $923.33, and at 6%, the payment rises to $1031.23."

Reason No. 2: Renters Feeling the Squeeze
A recent article from the National Association of Realtors explains that renters are "feeling the squeeze" as rental costs increase nationwide at a pace greater than income increases.
Reason No. 3: It's Easier to Qualify
When the real estate market hit its recent low around 2006, lending institutions increased their lending standards, making it harder to qualify for a loan. During this time, lending standards were raised and only prime applicants could get a decent loan. Today, those standards have loosened slightly, making it easier to find loans and get qualified. New FHA minimums include a 620 credit score and 3.5% down payment.
Reason No. 4: PMI Costs Less
When a buyer puts a down payment of less than 20%, there is often an additional monthly fee called PMI or Private Mortgage Insurance. Early this year the Feds lowered those fees on FHA loans which can add up to over $900 a year in savings.
Reason No. 5: It's Still a Good Investment
Perhaps even a great investment. Experts say that affordability is still at an all-time high, making home ownership a great option for those investment dollars. As an asset, homeownership stands up, especially when buyers make smart decisions.
"The largest measurable financial benefit to homeownership is price appreciation," said Investopedia. "Price appreciation helps build home equity, which is the difference between the market price of the house and the remaining mortgage payments."
Reason No. 6: Pride of Ownership
Pride of ownership is a real thing! Having the freedom to make it your own, painting walls, upgrading kitchen items and not having to worry about higher rent payments coming with your next lease term, make owning your own home a great idea. Add that to watching your equity grow and the tax benefits of homeownership and this is a no-brainer!
Have An Awesome Week!
---
Sandi's Hot Home Listing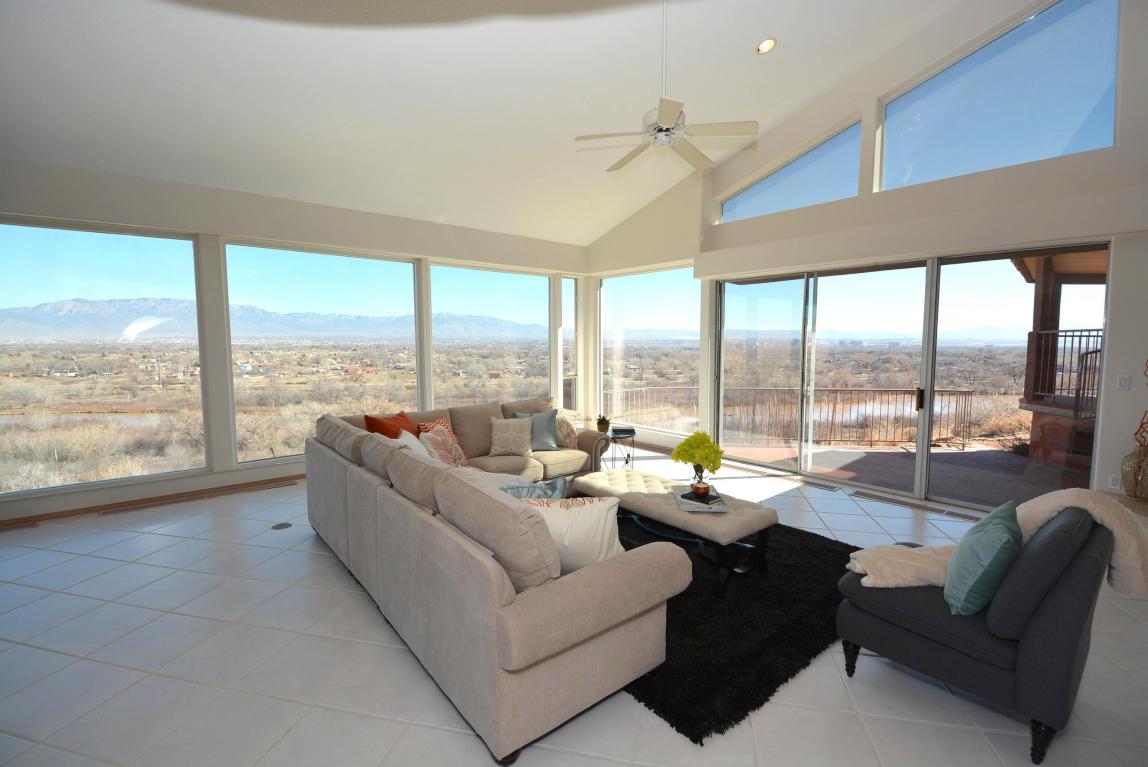 2700 Vista Grande Dr. NW 114, Albuquerque
Price: $595,000 Beds: 3 Baths: 2.5 Square Feet: 3,970
INCREDIBLE & RARE BLUFF LOT RESIDING ALONG THE RIVER W/Unobstructed views of the City,Bosque,Rio Grande & Mountains. This bluff lot offers unsurpassed sensational views-will not find more breathtaking views anywhere ceiling to floor windows from living, dining, kitchen & Master-Suite showcases phenomenal Views! View This Listing
---