Albuquerque's History, Past and Present!
Monday, October 10, 2016
Albuquerque is a city of rich history and cultural diversity. Celebrate our community's past by honoring those whose ancestors have lived in the area for long before we became a nation. Head to the Indian Pueblo Cultural Center (2401 12th Street NW) on Monday, October 10th, for the Indigenous Peoples' Day Celebration. The event takes place all day from 9:00 am until 5:00 pm. Songs, dances, and stories will be performed by students of the Native American Community Academy (NACA) to honor and share their heritage with all guests of the museum. The students of NACA have worked hard putting together their performances in order to express what it means to them to be indigenous. Learn more about the people that have inhabited this land since ancient times and celebrate the future of this rich community.
Schedule of Events
9:00 am - American Indian Development Associates, Inc. Opening Remarks
10:00 am - NACA Student Presentations
12:00 pm - Bird Dancers (San Felipe)
1:00 pm - Radical Poets Presentation
1:30 pm - NACA Student Presentations
2:30 pm - Sweet Nations Sisterhood Jingle Dress Dancers
3:00 pm - Bird Dancers (San Felipe)
4:00 pm - Pre-Columbian Seeds Dry/Wet Preservation Demos Presented by the IPCC Education Department
This great educational event is open to all. The cost is FREE with the regular $8 museum admission. Be sure to check out all of the Indian Pueblo Cultural Center during the event. This fantastic museum presents the history, art, and culture of the 19 Pueblos in New Mexico.
Bring the family down to the Indigenous Peoples' Day Celebration for all the fun!
Visit our blog and website frequently for more Tips on fantastic upcoming events!
Featured Home Listing of the Week!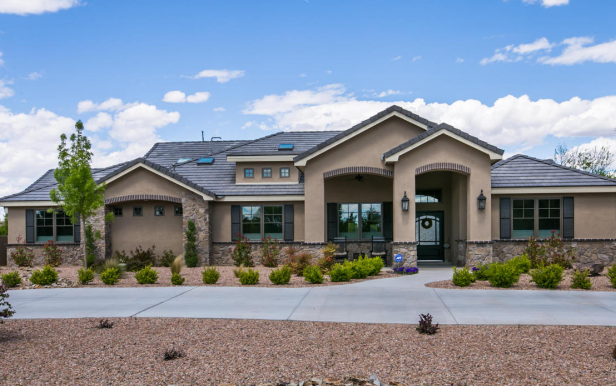 6 Bedrooms/ 5 Bathrooms/ 5135 Square Feet...$1,195,000
ONE OF A KIND PROPERTY! Exquisitely Appointed SINGLE LEVEL MULTIGENRATIONAL Custom Home! Nestled in desired Black Farms Estates, this 1.14 acre EXCLUSIVE dream home offers Elegance, Luxury & stunning Backkyard! View this incredible listing
Get your Monday Morning Inspiration with Sandi Pressley!