The Albuquerque real estate market is HOT! This means the market for selling is good but if you're thinking about selling, there are some things you'll need to consider before you list your home. To sell quickly and for top dollar, you won't want to get caught with these issues dragging your listing down.
Problem #1 - Repair Damage Whether it's tenant damage or deferred maintenance on your part, repairing damage to your home is a great way to increase its value. Walls with holes, floors with scratches and the yard filled with weeds taller than your toddler are a sure way to scare off buyers or receive low ball offers on your home.
Problem #2 - Outdated Features Outdated features like carpeted bathrooms should be updated before you list. Issues like this speak volumes to buyers about the care and effort you've put into your home.
Problem #3 - Dirty Carpet Large stains in carpet will surely scare off potential buyers who may not understand if said stain came from a recent encounter with a spilled drink or a dog that's been using the area for a potty box long term. Shampoo the carpets and if the stain doesn't come out, consider replacing the carpet with wood, tile or new carpet. If replacement isn't an option, be ready to offer a discount so the buyers can do it themselves.
Problem #4 - Pet Smells Since we're on the topic of pets, you may not notice pet smells in your home because you live there. Buyers on the other hand will know right away if you have pets in your home. If you can't find a place for your pets to go while your home is listed, make sure the litter box is ALWAYS clean, clean up Fido's mess from the yard and use air fresheners where needed. Also, consider the options mentioned in #3.
Problem #5 - Barking If you have a dog who barks when someone comes in, it's imperative the dog is kenneled away from the areas buyers will be viewing. Ideally, you'll have a different home where Fifi can stay until your home goes under contract or at least during showings. If not, get a kennel and ask your agent to build in enough time before showings to put the dog in the kennel.
Problem #6 - Bad Curb Appeal If your lawn is dead, your trees are overgrown and your shrubs are hiding your home from the street view, you probably need to do a little work in the yard. Curb appeal is your home's first impression. Getting buyers in the door is the first step toward getting an offer.
Problem #7 - Bad Marketing If your real estate broker is lazy, mean, inattentive, doesn't communicate or isn't marketing your home, fire them. If they aren't giving you the attention you desire, they probably aren't giving it to your listing either. A bad agent can definitely have a negative impact on days on market and final sales price.
Problem #8 - Junk Like it or not, buyers are going to open drawers, cabinets and closets when they view your home. If you crammed all your junk into those drawers, cabinets and closets, your secret will be revealed during a showing. Declutter, clean and clear these areas so buyers can picture their stuff in your home.
Problem #9 - Poor Choices That matching pink toilet and vanity may have seemed like a great idea when you put it in back in the 80s but outdated decor can be a real turn off for buyers. While you're not expected to update kitchens and bathrooms in most price ranges, do what you can to bring your home's decorative items into the current decade. Window coverings, wallpaper and furniture can go a long way toward improving the appearance of your home to buyers.
Problem #10 - Controlling Sellers Yes, it is reasonable to ask brokers to give you notice before showing your home. You probably want to lock up that barking dog, empty the litter box and pick up toys in the kids' rooms. Asking for more than a small amount of notice however may be unreasonable. Some buyers may find your home online and call their broker to see it right away. Another piece of advice, NEVER be home during showings. It makes buyers uncomfortable. Let the broker do their job and get out of the way.
If you're ready to list your home for sale, this is a great time to get started. When you're ready to put that sign in your yard, call the Sandi Pressley Team. We're here to help.
Have An Awesome Week!
Sandi's Hot Home Listing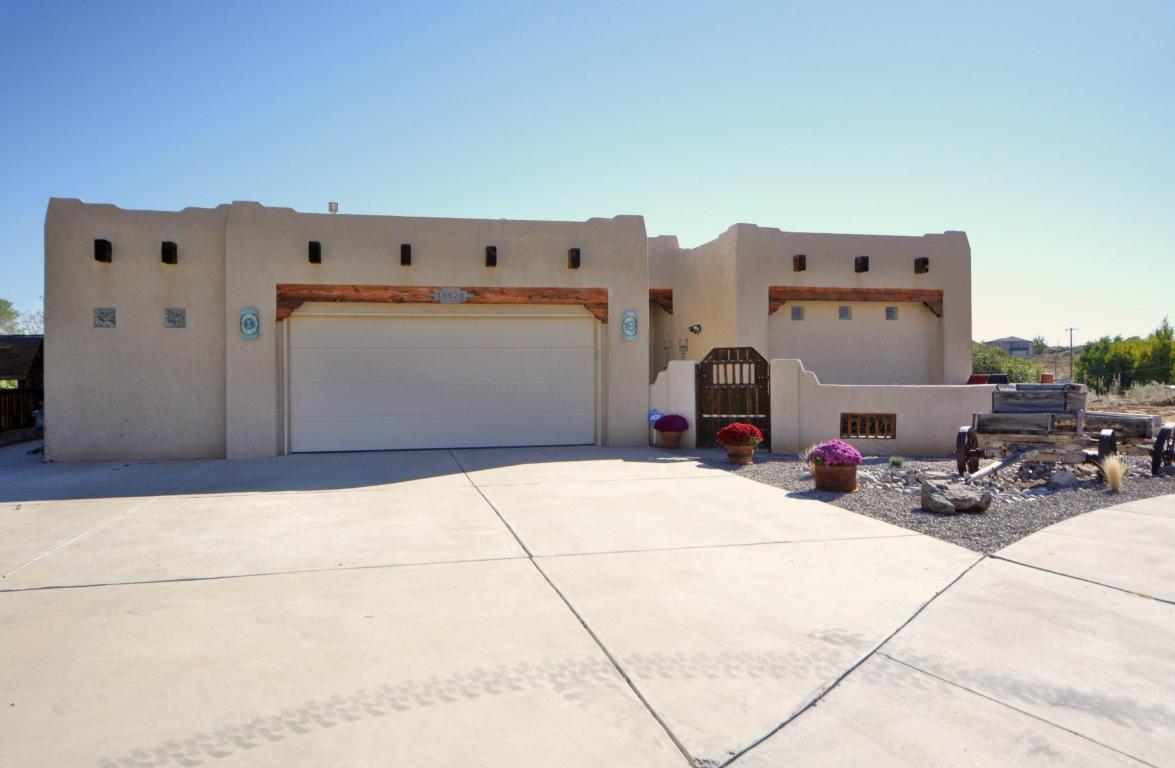 10528 Crestridge Ct, Albuquerque
Price: $275,000 Beds: 4 Baths: 2+ Square Feet: 2,603
AMAZING home on Cul-de-Sac Lot! Dramatic Great Rm w/Soaring Tongue&Groove Beamed Ceilings, Latillas, custom fireplace w/picture windows and access to balcony/patio to take in Scenic views! Gorgeous Kitchen features: lovely Counters w/Beautiful Tiled Backsplash/Custom Cabinetry with S/S appliances w/breakfast bar Seating that opens to the family dining.
---