Home inventory is low at the moment and this can cause some buyers to panic and buy before they are ready, which means they might end up with a home not right for them. If you're looking for a home make sure you take your time. You might miss out on a few homes but you'll be glad you were patient. Know what you want, and thing through the process. Here are some questions you'll need to ask that will cover the small details you might miss.
Is there room for your pets?
Make sure there's plenty of space for your animals and their things. This might seem like something you don't need to think about but of you move in and don't have space for their food bowl you'll always be tripping over them. You'll want to make sure the house you choose has enough room for Fido.
Where are you keeping the trash can?
Again this is one of those small details that will drive you crazy after you move in. While it won't be enough to drive you out of the house it's still worth noting. You may have to choose between several homes and it can easily come down to the details.
Which direction does it face?
While a west facing home is great for watching sunsets but you'll likely have to have the AC running full blast April though August.
Where are all the structural walls?
If you're planning on adding a room or knocking down walls it would be wise to have an engineer make sure any walls you want to knock won't cause the house to collapse if you take them down.
Is the pantry big enough?
A small pantry isn't a problem that's easily fixed through renovations so make sure it's got enough room for storing the food you and your family will need.
What condition are the floors in?
Check the floors very carefully. Replacing flooring is a very expensive and time consuming project. Even if they pass inspection they might not suit your tastes. Remember you'll have to live with it or replace it yourself.
Where is the closest supermarket?
If location is one of your priorities and the home you want is in the woods or over the mountain you'll have to compromise easy access to shopping and gas. You might start to get frustrated with the long drives into town after the excitement of the new house wears off.
Is there a Home Owners Association?
This is an important question if you're planning on changing the outward apparence of your home or lawn. HOAs have policies and regulations that will restrict what you're able to do.
How are the local schools?
Even if you don't have any kids a good school district is important towards home values. Pay close attention to possible rezoning as it happens often in growing areas.
How are the acoustics?
Pay attention to how sound moves through the house. If there's a big echo from the upstairs loft think of how it will sound through the whole house if your kids are playing.
Do you have the right wiring?
If you're looking at an older home you may not have the wiring needed to accommodate all the newest technology. Check it before you buy so you can be sure you can use the proper appliances in your home.
Is the yard the right size?
If your yard is too small you won't be able to enjoy it with your family, but if it's too big you'll spend more than you need to in its upkeep.
What are the neighbors like?
Are there a lot of young couples in the neighborhood or are you seeing older couples? Get a feel for the neighborhood and see if it will be a good match for you.
Have you checked for sex offenders?
As grim as it sounds you should always check a new neighborhood for registered sex offenders.
Have you scheduled an inspection?
While you might be tempted to buy the home as is, taking the extra time to have an inspection done will weed out any major issues the home might have that you would've had to fix yourself down the line. If you are ready to start your search for a home contact The Sandi Pressley Team today.
Have An Awesome Week!
Sandi's Hot Home Listing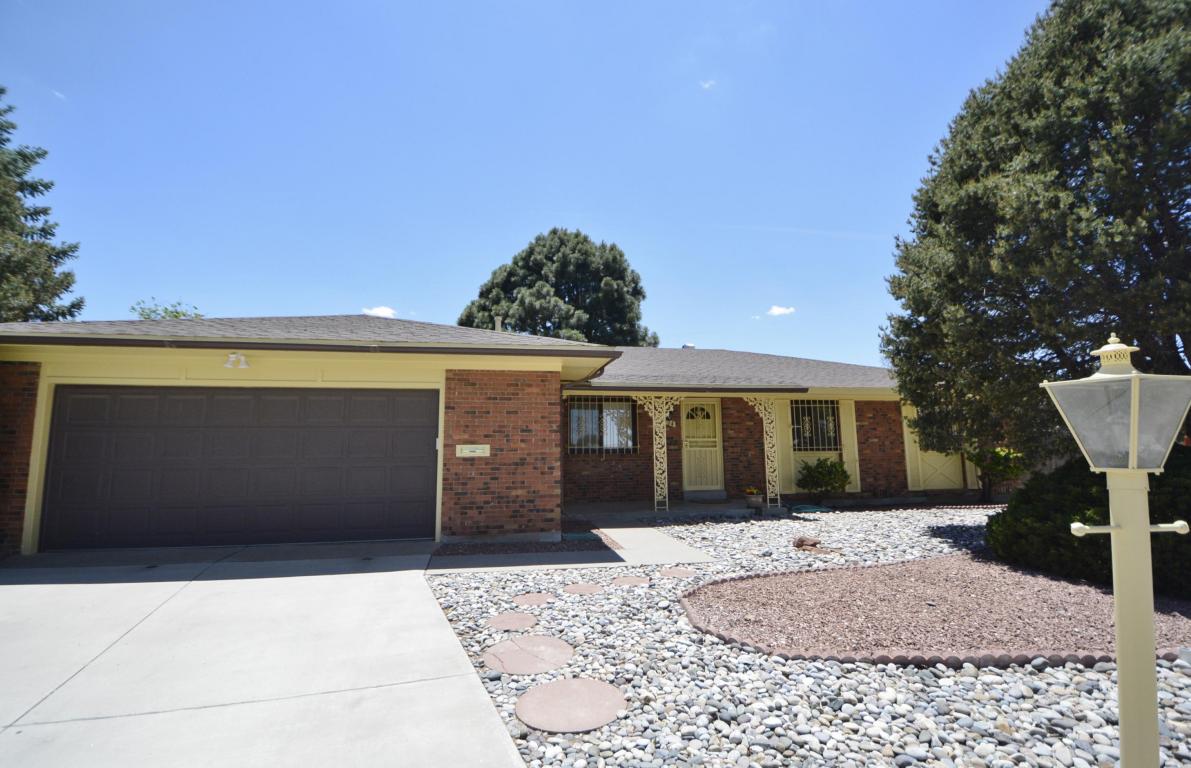 1801 Irving Road, Albuquerque
Price: $298,000 Beds: 4 Baths: 1 Square Feet: 2,370
Beautiful Mossman one owner home shows pride of ownership! Home features: 2 living spaces, custom built-ins w/gas log FP in family rm, 3 bth rms-powder rm complete w/artistic tile. Gorgeous kitchen w/new appl/premium granite countertops/custom tilework/skylight & eat-in nook, LG MSTR w/walk-in closet,fresh paint thru-out entire home & garage. Gleaming NEWLY re-finished oak floors,NEW light fixtures,full home water softener,newer windows, huge laundry rm w/storage, oversized garage w/additional storage.
---
AND HERE'S YOUR MONDAY MORNING COFFEE!!