At this time of year it's not uncommon for homeowners to list their homes for sale. Competition can be steep so preparing your home to stand out among the rest is the key to getting it sold quickly and for top dollar. Here are 5 tips to help you do just that.
Your broker has added your home for sale to the local multiple listing service or MLS. The field services agent has put up a sign on your lawn. You have beautiful marketing flyers ready to go and you've scheduled an open house. What's next? v
You might think you're part of the work is done but you'd be wrong. A lot of what draws buyers, and hopefully THE buyer, to your home, happens before it even goes on the market.
1. Decide on repairs - Unless you are selling as-is, you'll want to make a list of repairs needed on your home and prioritize which ones you can afford to do and which ones you can't. Consider also the opportunity cost you might lose if you don't do some repairs. Heavily stained carpets can set the tone for the buyer leaving them feeling like the home hasn't been cared for. If you're not sure which repairs are worthwhile, ask a real estate professional. They can help you sort your list and get the most bang for your buck.
2. Make way - Clutter sends a similar message to deferred maintenance. In addition to not caring for your home, clutter says the home lacks storage space. Pack away all your knick knacks, clear the kid's art off the fridge and take down personal photos. This also allows the buyer to see themselves in your home.
3. Keep things clear - covering up windows or blocking views to areas of your home or property may give the buyer the impression that you've got something to hide. Not to mention it could minimize the light that comes into your home making it look dark and dirty.
4. Maximize the space to let in the most light. You can accomplish this by packing away extra furniture, opening blinds and curtains during showings and taking extra boxes of personal items to a storage facility or stacking them neatly in the garage.
5. To compete in a tough market, you must be prepared to stand out. This means your home must be cleaner and nicer than competing similar homes in the neighborhood. It also means your home must be priced competitively. Ask your broker for a competitive market analysis to see what other homes like yours are selling for in the area.
Small efforts, big rewards. Working on these small things can mean a quicker sale and more money in your pocket. If you're ready to get started on the process, call the Sandi Pressley Team today!
Have An Awesome Week!
Sandi's Hot Home Listing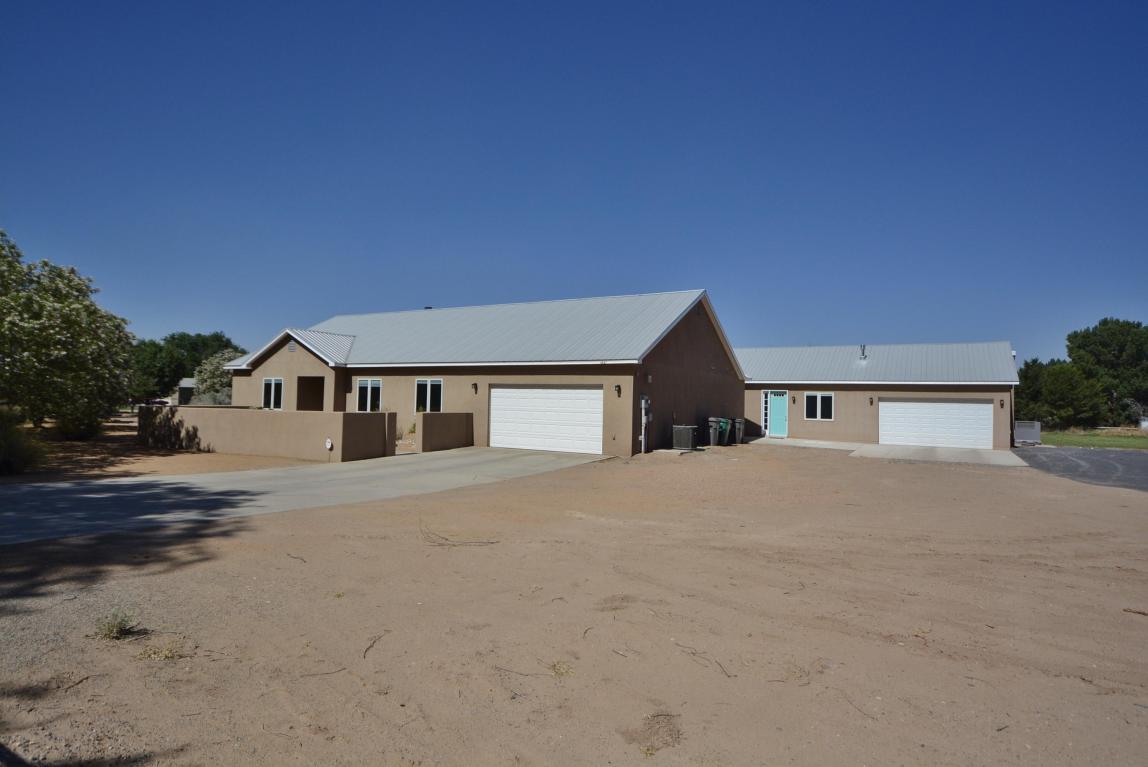 6427 Lagunitas Rd SW, Albuquerque

Price: $535,000 Beds:5 Baths: 4 Square Feet: 3,900
Welcome to this meticulous SV Farms home on 1.54 AC fenced lot. Northern New Mexico meets contemporary offers multigenerational living-main home built-in 2004 approx. 2650sf, 3BDRM+OFC(closet.2BDRM,3CG w/WKSHP. Custom finishes thru-out. Gourmet kitchen features a quartz counters, kraftmade cabinets, copper backsplash & S/S appliances w/5 burner gas cooktop.
---