Monday, September 12, 2016
Having a home inspection is a given when you are selling a home. You can prepare for your home inspection by taking a few steps. This will help the seller avoid bumps along the road to the closing table and helps the buyer avoid complications as they go through the buying process.
A competent inspector should be called in to inspect any home for sale. This inspection protects the buyer from future issues and protects the seller from potential lawsuits for known defects. The inspector will be looking for material defects in the home and reporting these defects to the buyer and seller, giving them the opportunity to negotiate repairs or price changes based on repairs needed. Often, sellers think they can just leave during their home inspection. This is far from accurate and taking these steps can help your inspection go smoother from the beginning.
Tip #1 Clear areas the inspector may need to enter. This includes attic scuttle entries, furnace areas, hot water heaters, crawl spaces and your electrical box.
Tip #2 Have the power on. Inspectors will be testing all major mechanical appliances including all those mentioned above.
Tip #3 Don't forget about other appliances. A good inspector should test all appliances like the ice maker, dishwasher, microwave, water softener and trash compactor.
Tip #4 Replace garage door opener batteries and make sure the door(s) are clear and can be opened. The inspector will open and close the garage door(s).
Tip #5 If you have a well and/or septic system, the inspector will be running tests. For the septic system they will need to open the tank. Ensure the inspector has access for that. They may also take a water sample if you're using a well.
Tip #6 Here are some other things a competent inspector will check:
Toilets
Faucets
Electrical receptacles
Windows
Roof
Basement
Fireplaces
Tip #7 Don't try to hide things. A good inspector will know what signs to look for to ensure nothing is being kept from the inspection. In fact, a hidden items found during inspection may even raise red flags with the inspector.
Preparing for your home inspection may seem overwhelming. Following these tips above can help your inspection go smoothly and put the buyer at ease that the home they've made an offer on will be a good investment.
Have An Awesome Week!
Sandi's Hot Home Listing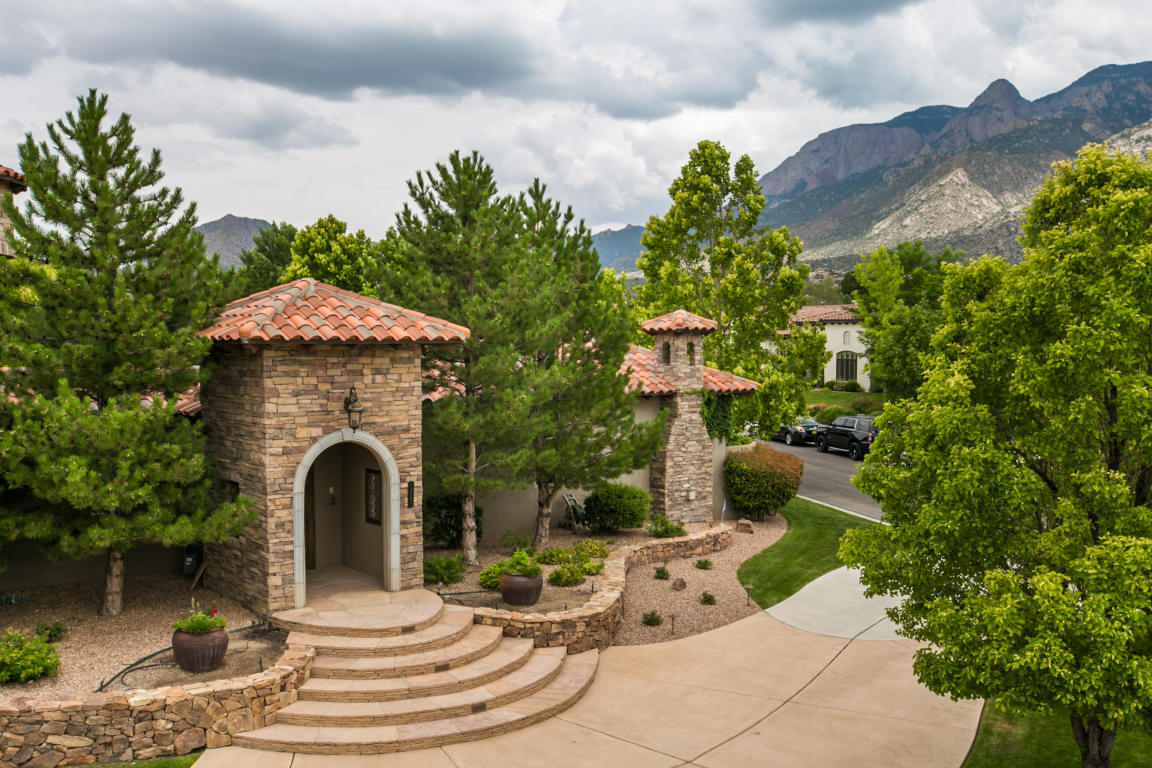 12095 Irish Mist Rd NE, Albuquerque
Price: $1,750,000 Beds:5 Baths: 7 Square Feet: 7,037
Elegant Tuscan Estate! Exquisitely Appointed Custom Home with amazing VIEWS located in Primrose.One of a kind floorplan showcases EVERY UPGRADE you would desire. Finest quality of craftsmanship throughout. In this dream home you will feel like you are in Italy. Impeccable travertine, hardwood & carpet flooring.
---
AND HERE'S YOUR MONDAY MORNING COFFEE!!