Make the Most of Your Curb Appeal
Monday, May 09, 2016
If your home is currently on the market or you're just about to put it there, your curb appeal is extremely important, especially now that spring is here. The outside of your house is a buyer's first impression of your home, so you have to make sure it's a good one. If you're planning on selling your home it's important to make sure your curb appeal is up to scratch. When working on your home you might be a bit overwhelmed by all the work, decisions, time, and costs involved with the process of getting your yard buyer ready. Many think that since most landscaping work isn't permanent, it's not as important as some of the other projects they might have but you should really consider putting it near the top of your list. Here are five things you can do to improve your curb appeal to help your home put its best foot forward.
Remove Anything Dead
Get any dead trees, flowers or leaves out of your yard. Trim dead branches and rake up the winter leaves. As you remove things, fill in any blank spots with flowers, bushes, potted plants or yard art, but try to avoid any garden gnomes or pink plastic flamingos.
Mow the Lawn
If you have a lawn, mow it once a week to keep it looking its best. Don't forget to spray or pull any weeds to keep the texture pleasant.
Trim the Hedges
Make sure your bushes are trimmed and not spilling onto your walkways or driveway. If they grow too fast to keep them maintained properly, you may want to just pull them up. You can always cover blank areas with gravel, wood chips, or mulch.
Improve the Landscape
Improve your landscape with tile, decorative stone, concrete, brick or wood to add some appeal to the softer elements like your flowers, grasses and plants. And make sure you don't forget your porch! Bring in a splash of color with flowers and potted plants
Add Some Light
You don't have to spend a fortune on landscape lighting. Get some lanterns to line the walkways or something to hang from a tree can to give your yard a stylish effect. Lighting not only highlights key areas of your yard, like trees and flower beds, it also provides a bit of extra security. If you're still not sure where to start, check out your local hardware store with a photo or sketch of your home and ask for ideas. Let them know you're planning on selling your home and you're struggling with your curb appeal, you might get some great advice. If you think your curb appeal is ready to get your home sold, contact The Sandi Pressley Team today.
Have An Awesome Week!
Sandi's Hot Home Listing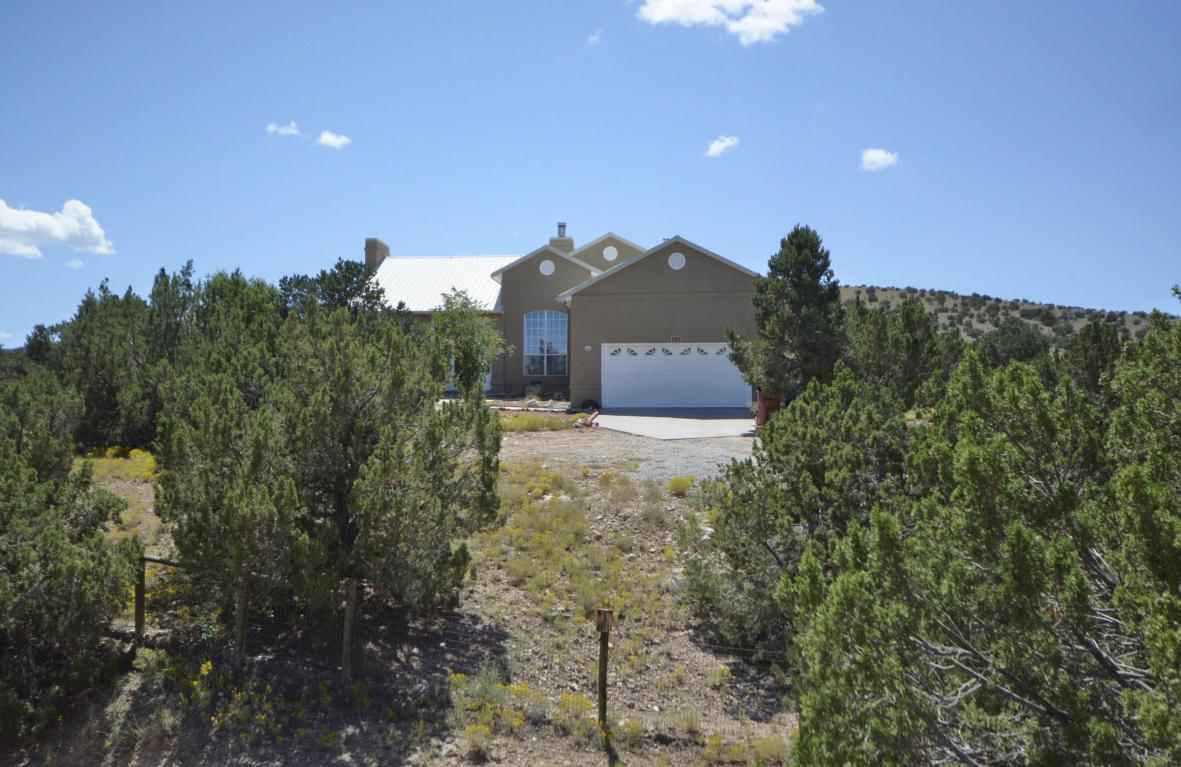 24 Plaza De Sonadores Placitas, Albuquerque
Price: $275,000 Beds:3 Baths:2 Square Feet: 2,170
Immaculate single story home nestled on 2.1AC showcasing breathtaking 360 degree views~Pride of ownership!This open concept floorplan showcases 2 Heated Sunrooms-North & South side of home,2 living areas w/3 fireplaces, raised ceilings, family dining room. Gourmet Kitchen features stunning upgraded granite countertops & backsplash(2015),lovely cabinetry+ sunny breakfast nook-Chefs Dream!
---
AND HERE'S YOUR MONDAY MORNING COFFEE!!