Testimonials
Testimonials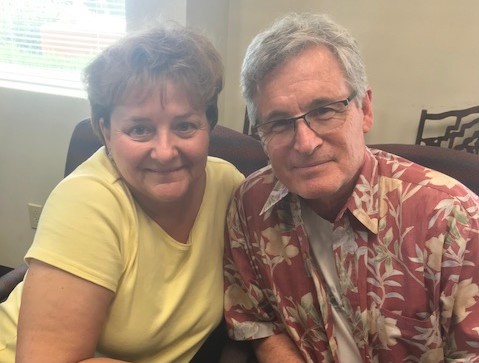 Thanks for all your hard work! ~King
Thank to your company and the excellent service provided by your deligfhtful team. I won't hesitate to bring future client to your establishment. ~Wijarnjoragij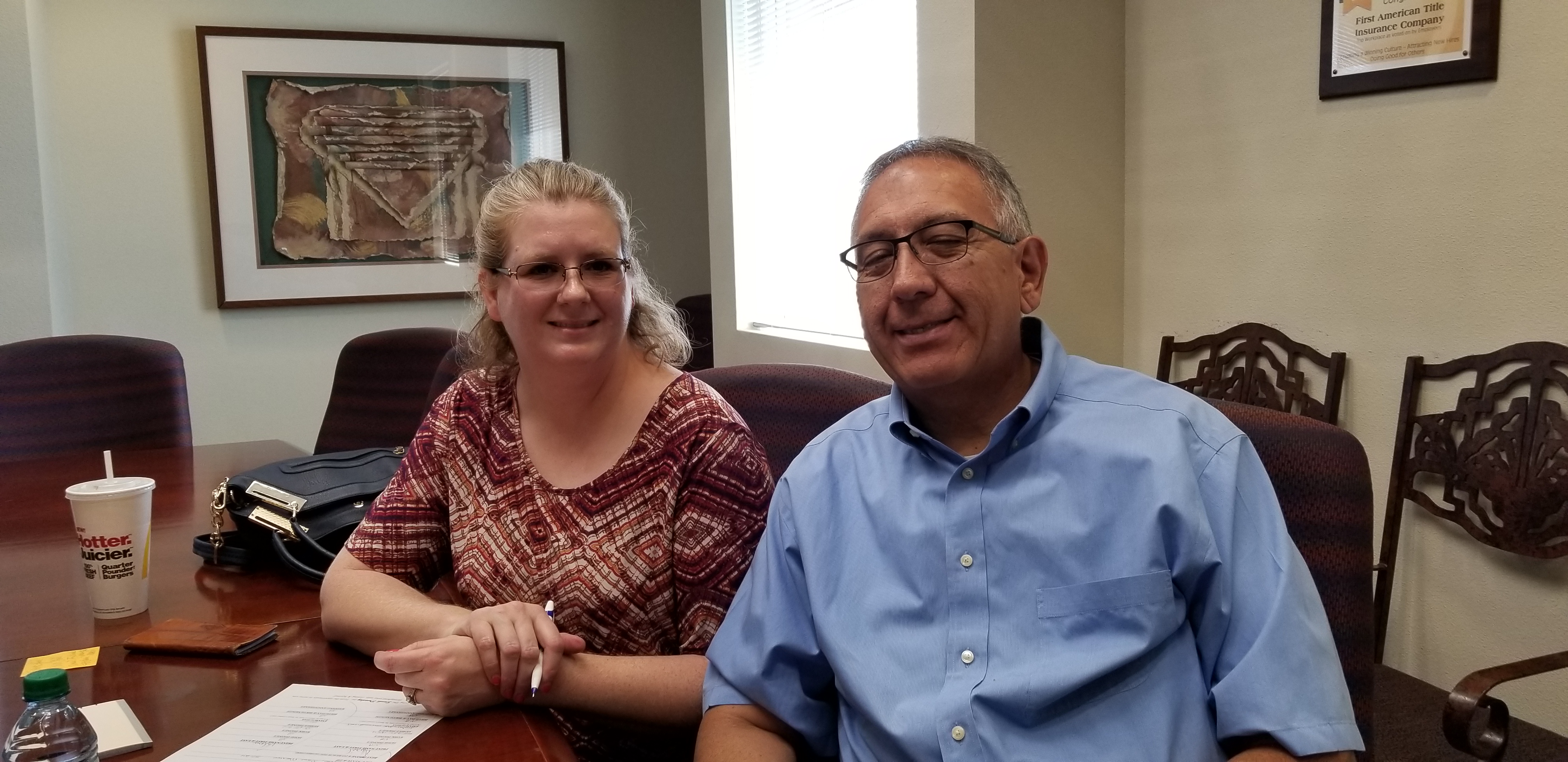 Great follow through, Great attention!! ~Atencio
Kimberly is and always will be the best Agent in Albuquerque. We have had her by our side through 3 different closing attempts over the period of 1 1/2 years until the last day when we finally closed!! I will refer her to all! Thank you Kimberly!! ~Keaty-Patton
Tori made everything very easy. She was available when needed. I will continue to use Tori. ~Schipull
VERY GOOD!!! ~Maccutcheon
Meredith did a wonderful job! ~Melnikoff
Meredith was a great agent – Very helpful! The whole team was efficient and professional and easy to work with. Sandi is totally engaged in the process – Great experience! Thank you! ~Williams
We were so lucky to have Sandi Pressley as our agent. There are NONE better. We will use her in the future. Her entire group is fantastic. ~Wynn
Sandi and her team were very attentive during the entire process of selling our home. Sandi always promptly returned my phone calls and kept me informed. Alethea, Allison, and Cheryl were wonderful to work with also! The entire Pressley team is professional, well- informed, and extremely helpful. No wonder Sandi is a top seller who gets homes sold. ~Themelis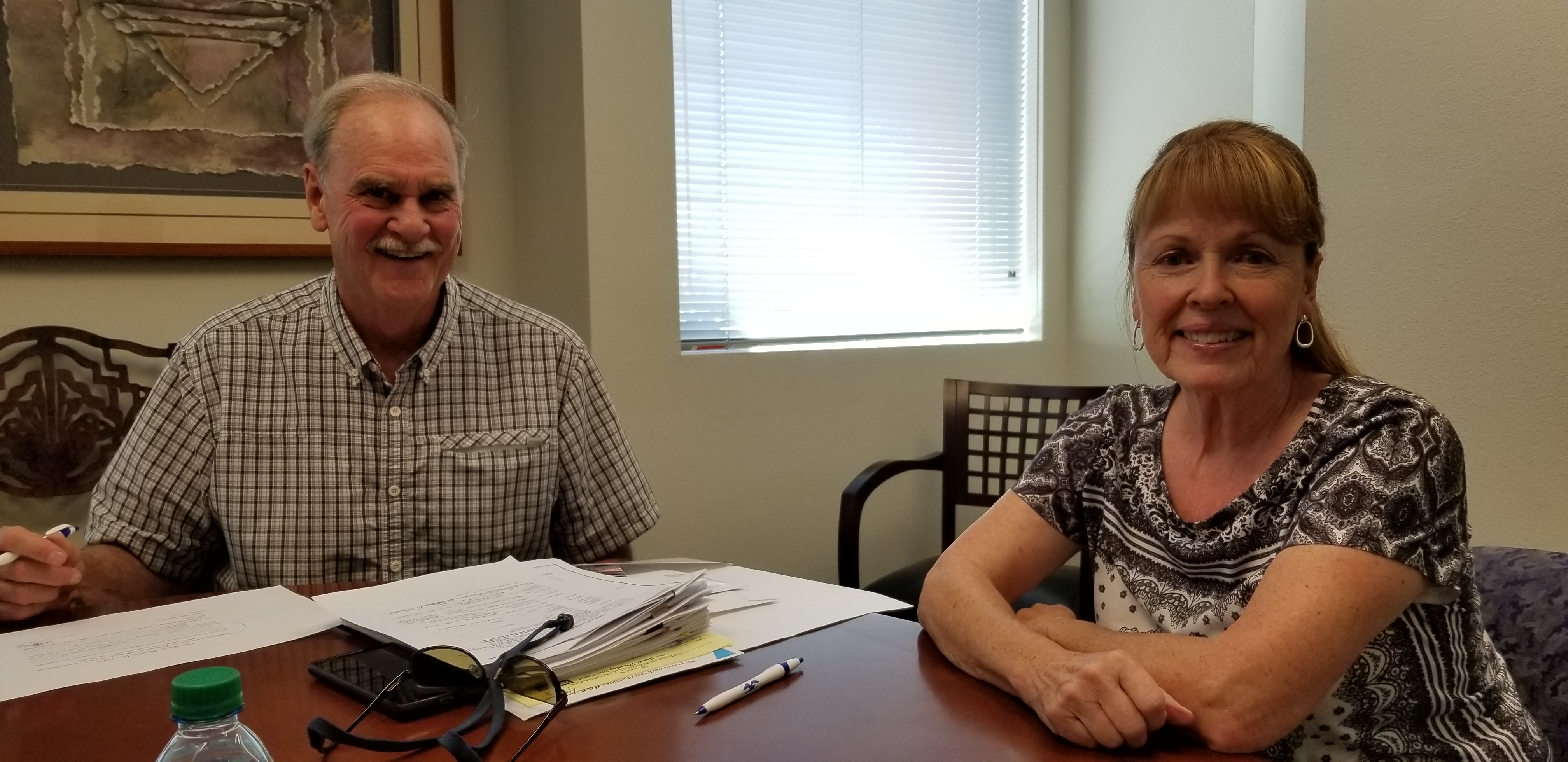 Great Team to work with. Communication was great, and Sandi did a wonderful job in selling our home quickly. Support was excellent and this whole experience was wonderful. ~Smith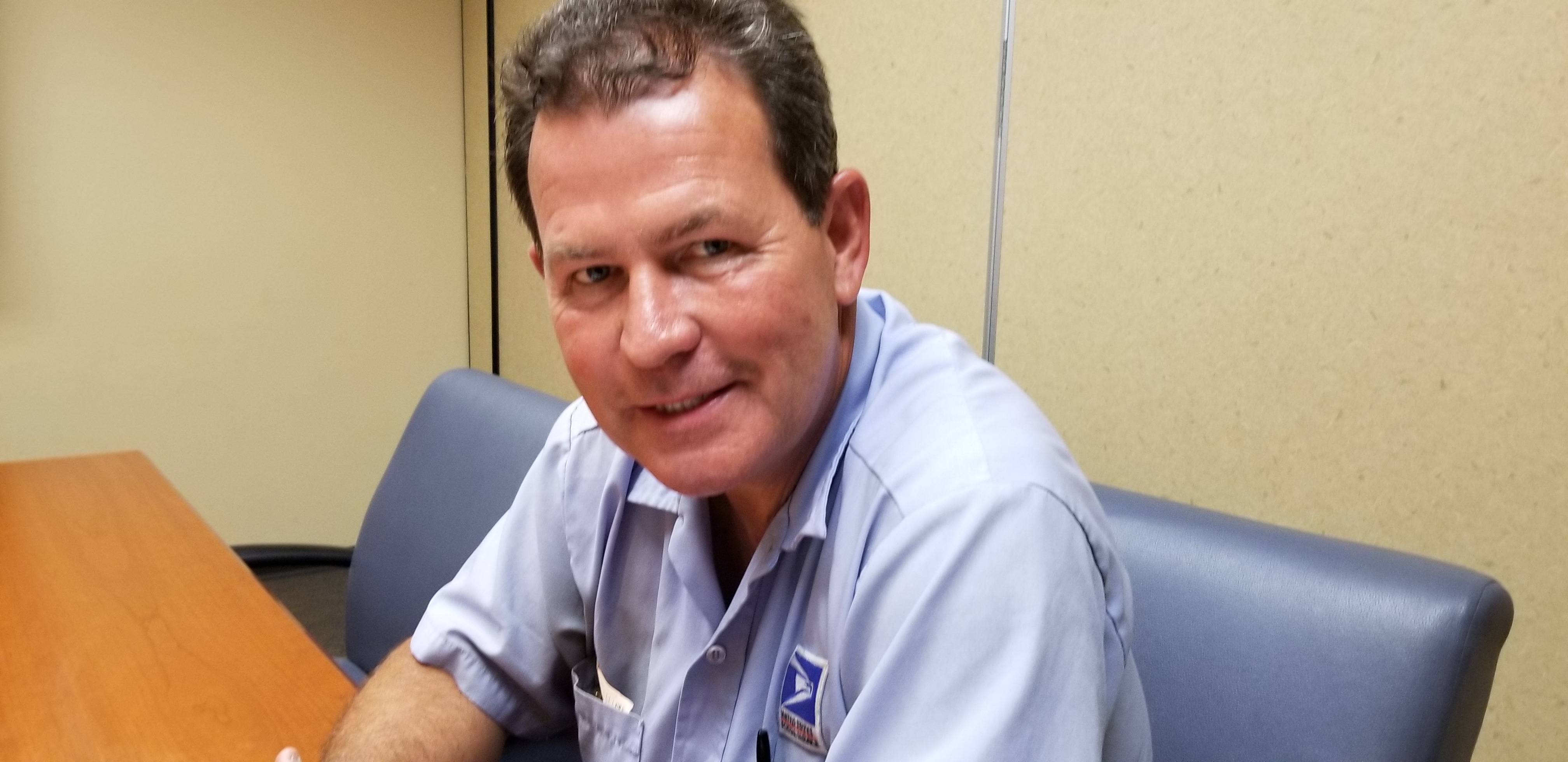 The Sandi Pressley Team is AWESOME, Meredith took care of all my needs and concerns through the whole process from beginning to end. Thank you! ~Shroyer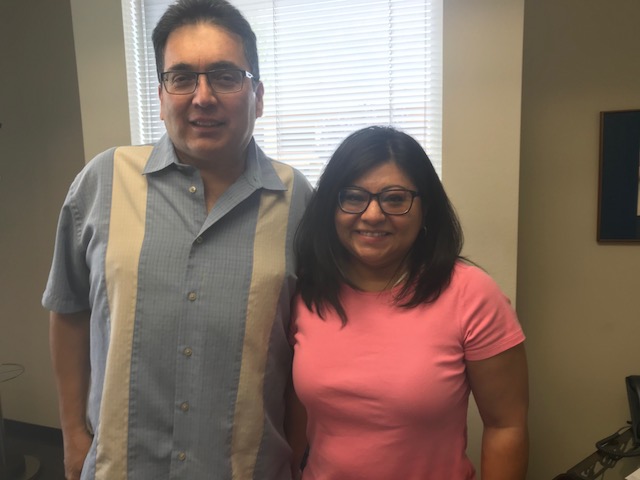 Excellent- made our move easy. The team are very effective and made selling our home easy. ~Cruz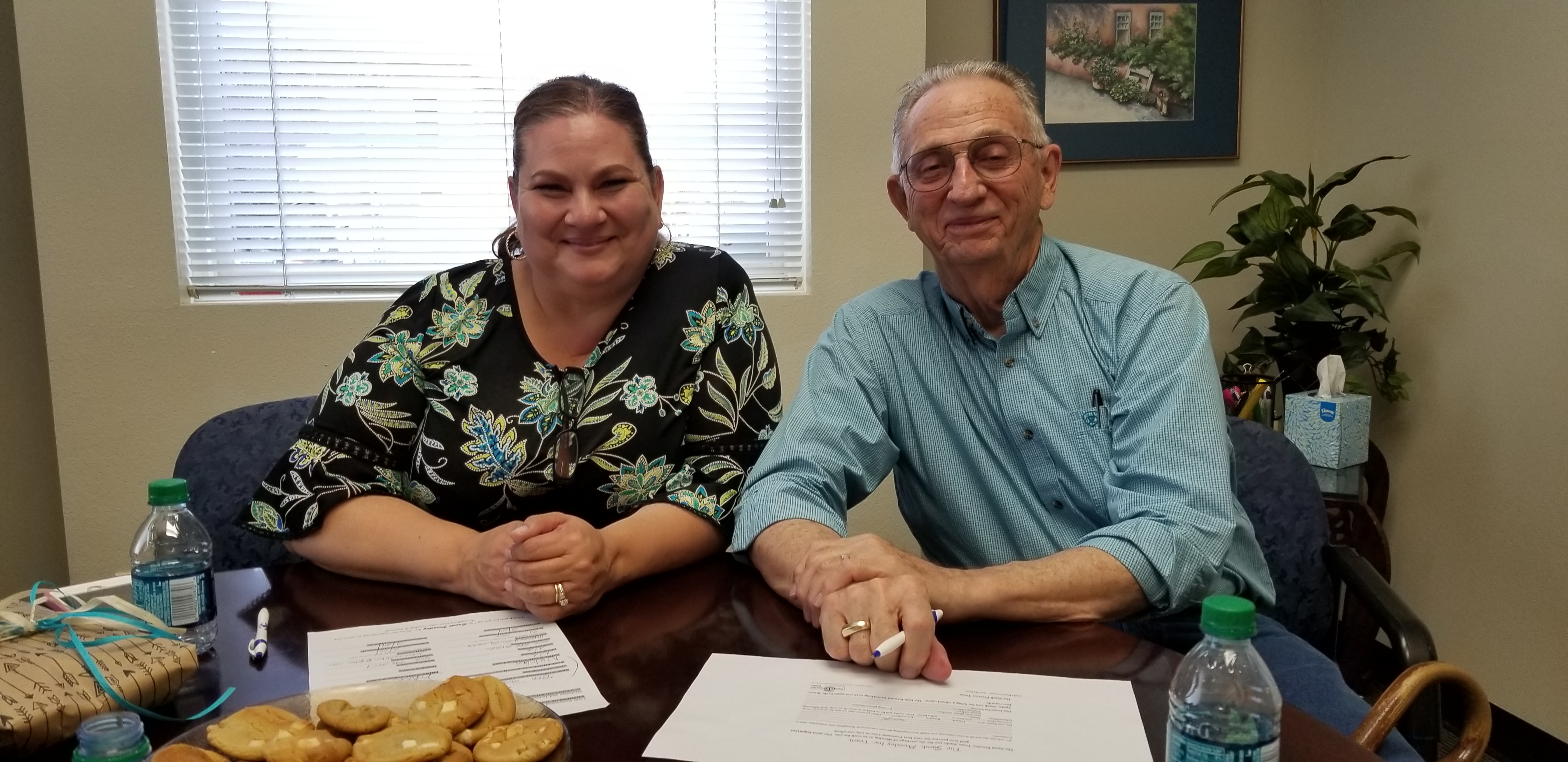 Tori did a great job informing us, caring for us and connecting us to our mortgage company to get us financed. ~Sachleben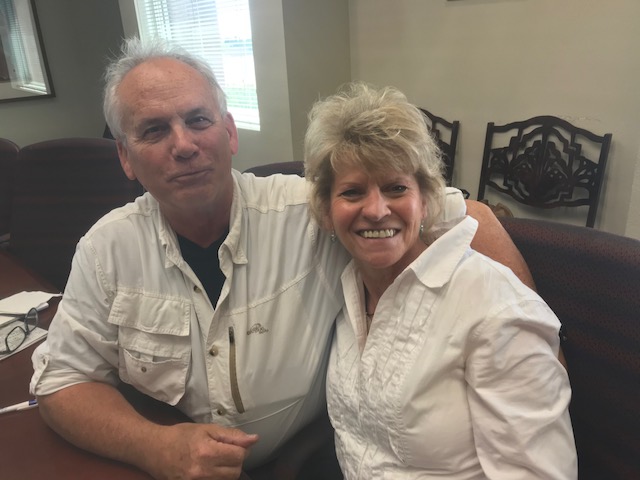 Sandi is a force of nature. Her team is a powerhouse. Always available for advice and questions throughout the process. Sold above list in 36 hours. Bababoom!! ~Smith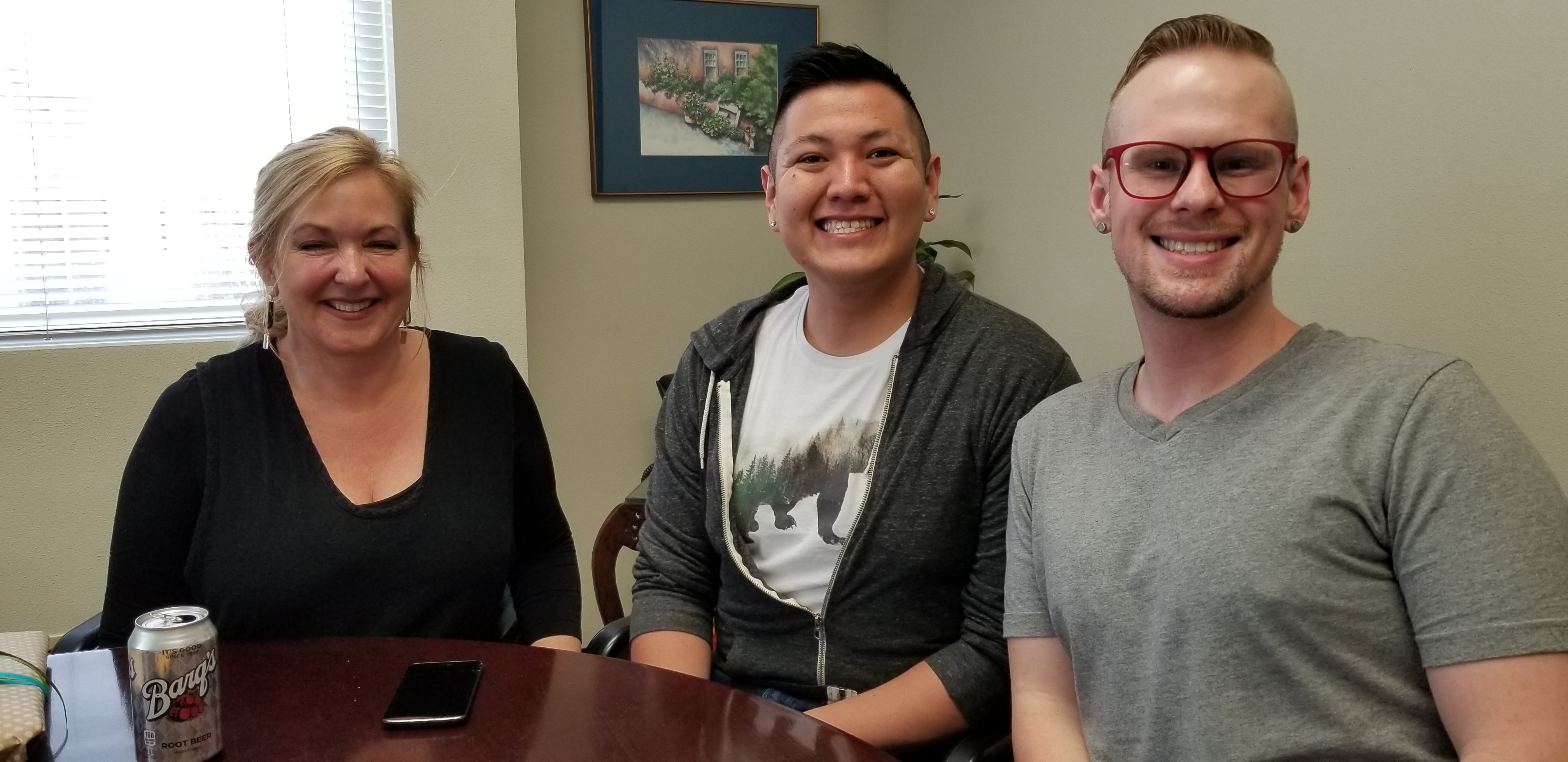 Tori has been amazing! She was able to find the perfect house for me and my family. Tori was communicative and made sure the whole process was smooth and stress free. Not only was she our realtor, she became a great friend! ~Nez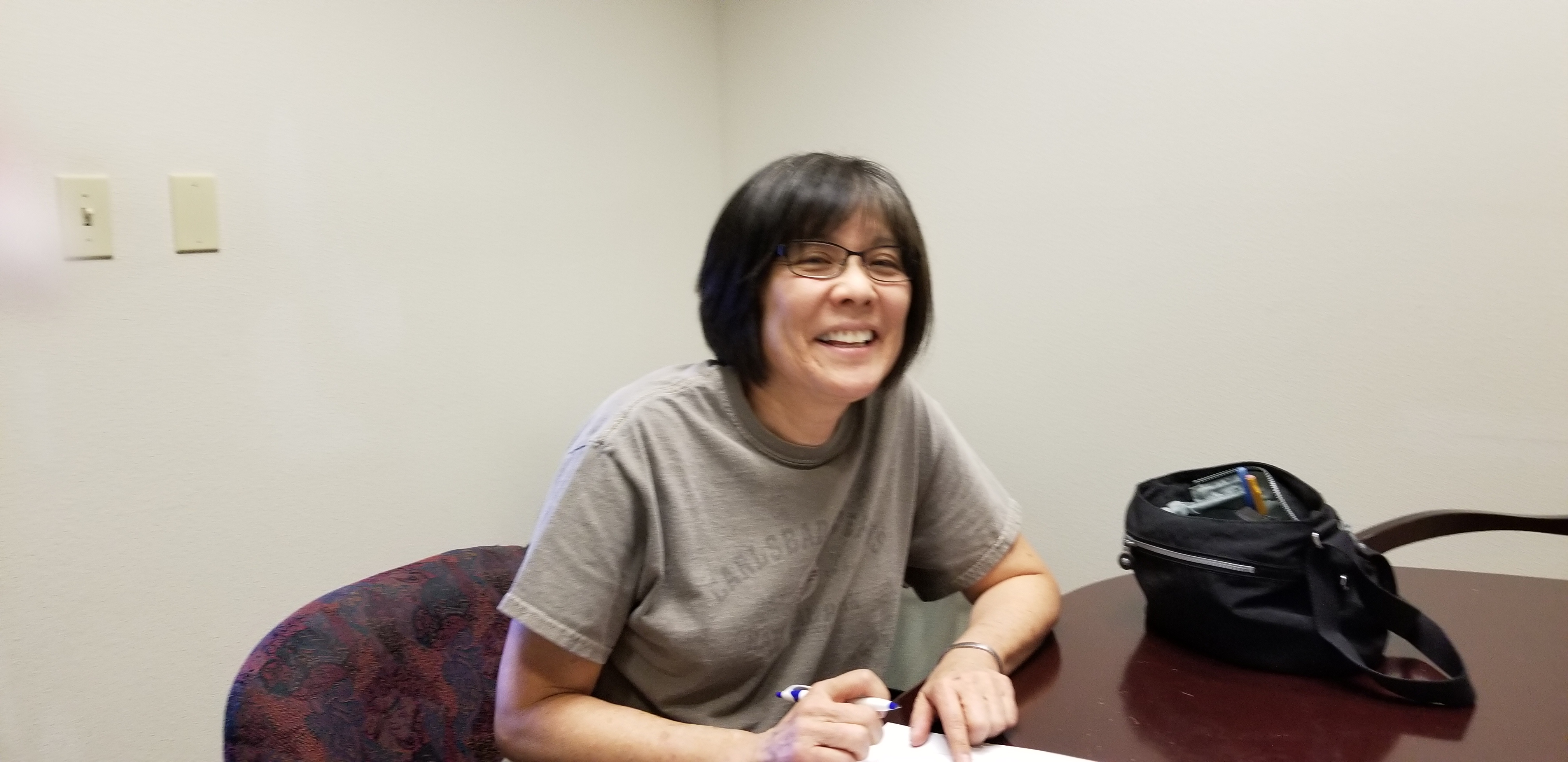 Great! Professional, helpful, friendly, very knowledgeable. Sold in one day! ~Hibino
I am very thankful for the assistance and support of the team. I would highly recommend Meredith. ~Owen
Great work everyone! ~Rodriquez
Very good advert, staging, photos, showings, negotiation, pleasant experience! Tori very helpful! ~Blankinship
Sandi, Happy Holidays to you and your team, miss you guys and thanks for the help selling my home in 2017 -- after 5 unsuccessful listing agents -- I knew you could do it. And you did. ~Wisotzke
All of you did a great job! ~Creech
Thank you for all your efficient help! ~Noek
Great and friendly service! And she went out of her way to help us. ~Land
Tori was amazing! The Sandi Pressley Team delivered on their promise to have our house sold in 32 days. They have connections in the community that helped us complete all the tasks to get our house sold. ~Miller
Service was excellent! 10 out of 10, thank you for the gifts. ~Torres
Working with Kat was truly a great experience. She was knowledgeable and helpful throughout the entire process. We're pleased we had the opportunity to work with her. ~Simpson
Sandi came through again and did a great job getting a fair price with qualified buyers! This is the third house she has sold for us and all sold within 3 months of listing! ~De La O
Great job! ~Mills
I would give your name to anyone who is selling a house! You and all your Team have been great. ~Long
Tori was charming, efficient and very disciplined and determined. We lover her! Once again the Sandi Pressley Team did great! ~Montezuma Ct.
The whole team is very pleasant & professional. ~Showalter
Very smooth process! ~Perez
I've worked with Sandi's team for the last 13 years, exceptional service as always and her team and all they do! ~Gonzales-Oswald
Thank you for all you have done to make this sale. ~Lanham
As always it was a pleasure working with Tori, she is a true professional. Thank you! ~Stevens
Sandi, your Team in absolutely awesome! Thank you so much for your diligence in selling my home to an appreciate buyer. Now my home will have another great owner! Raab-Faber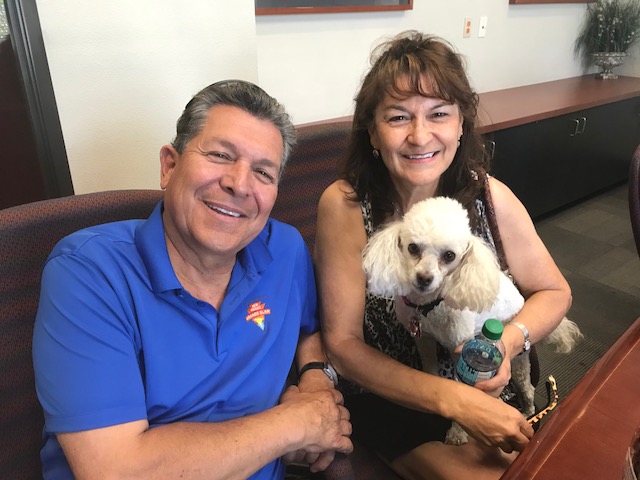 Thank you for show casing our home. The photographer was amazing, Robin Martinez, title company was great. Sandy you were always available and got us to where we wanted. ~Guadagnoli
"Receiving a recommendation from a family friend and then contacting Sandi Pressley was absolutely the best decision I ever made when selling my home. I had it previously listed and was on the market for over a year with only a handful of viewers and no, absolutely no positive offers or serious inquiries. Took it off market for six months and was fortunate to contact the Pressley team and within 14 days of listing had more than triple number of prospective buyers in the first 5 days than the entire period of previous listing. The Pressley team needs a new moto for the swiftness of their team and the professionalism they employ to move a home, "On, Off, and Another Home Gone". The no-nonsense approach, superb analytics of the market, knowledgeable and professional presentation people, and the can do attitude shows with pride as they prep, market, stage, and most importantly sell "and they will sell it", From my first contact there never was a doubt in Sandi's or Meredith's mind that my home would sell quickly, even though I had serious doubt. Here I can only give the team 5 stars but they were much more than that! Their expertise was very prevalent in the superb photos taken to show my home, made me almost not want to part with it, Kim made my home pop in her excellent photo presentation. Make sure you are wanting to sell then contact the Pressley team and watch as your house goes on the market, goes off the market, and the job is done as the "Sandi does it Again" sold sign is proudly displayed." ~Albert
Christa is great to work with. She really took care of everything. ~Heller
Sandi is the Best Realtor Ever! Always has come through for me. I have had 5 transactions with Sandi through my family. Sandi The Best Realtor EVER!! ~Greenhill
Great Sale, Appreciate the work and getting the job done. ~Cazzola
Excellent Service! Very attentive and friendly. Always a pleasure. ~Torres
Christa Hamburger was awesome! ~Field
Sandi's Team is great. We had our home listed for a year before with another realtor and nothing then we got Sandi's Team and Meredith sold our home in 14 days. We are so happy we found them. They also took wonderful photos. ~Albert
Signature through email made the experience easy, both for realtor and seller!! ~Van Vo
How well it went! ~Cazzola
The Sandi Pressley Team is professional, efficient and courteous. I enjoyed working with them and highly recommend them to anyone wanting to sell property. I have moved to Arizona, but if I was to ever come back to New Mexico I would definitely use the Pressley Team again! Thank you! ~Raab-Farber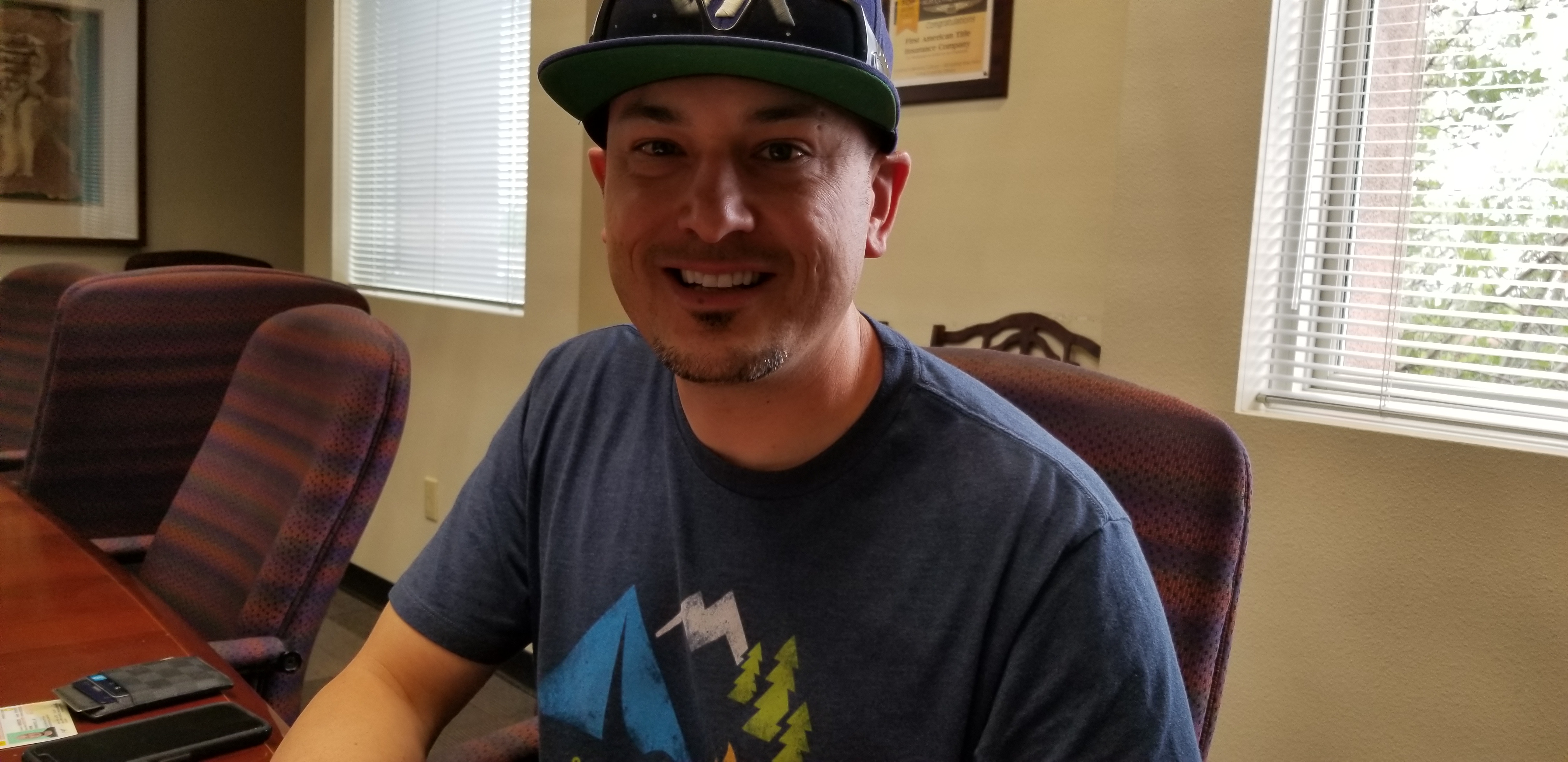 Sandi and her team were a pleasure to work with. Sandi & her team of experts were courteous and professional. Sold my home in less than 8 hours. ~Grine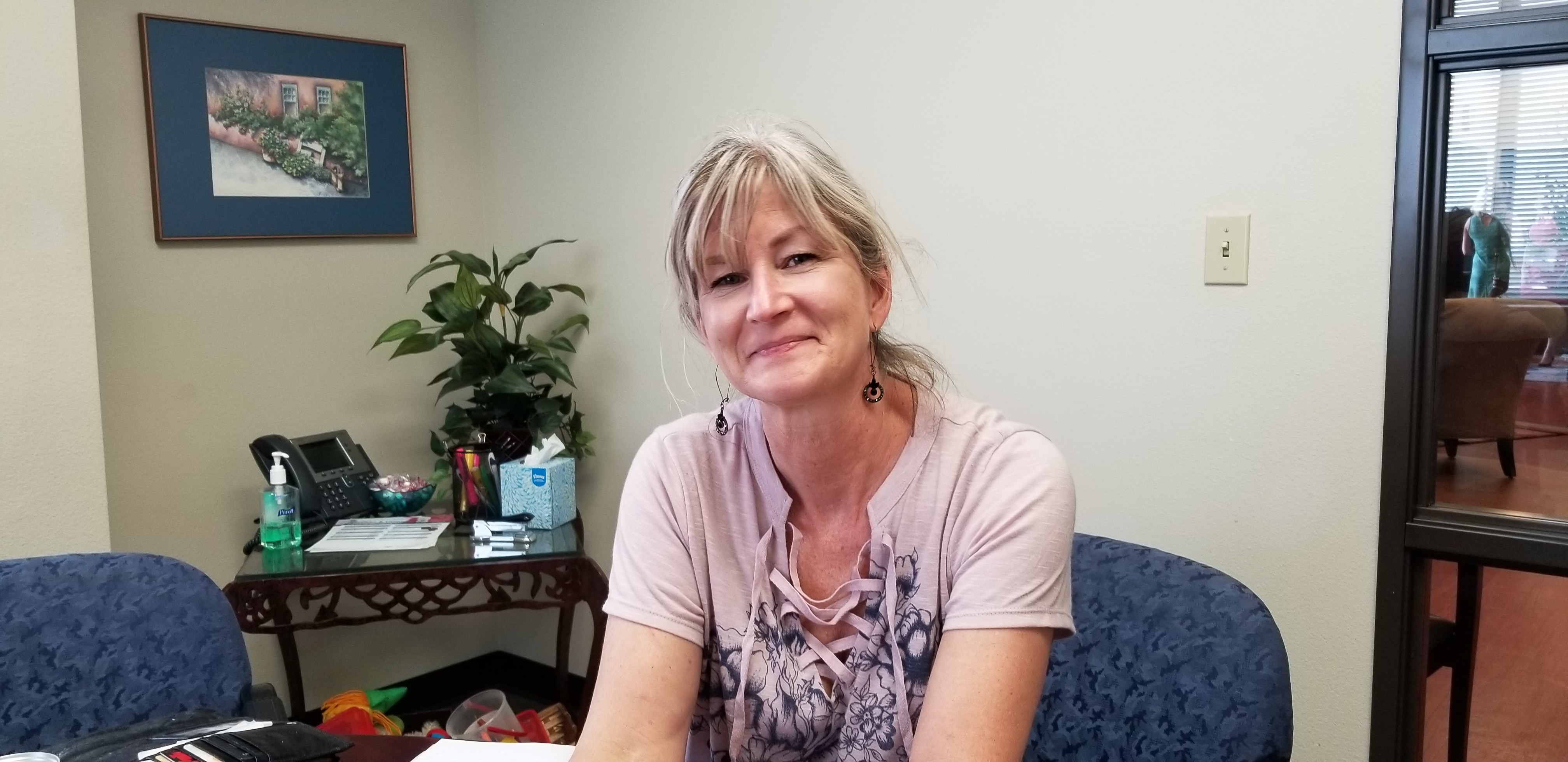 Great, friendly, fast, and efficient service. Would reccomend!! ~Lueth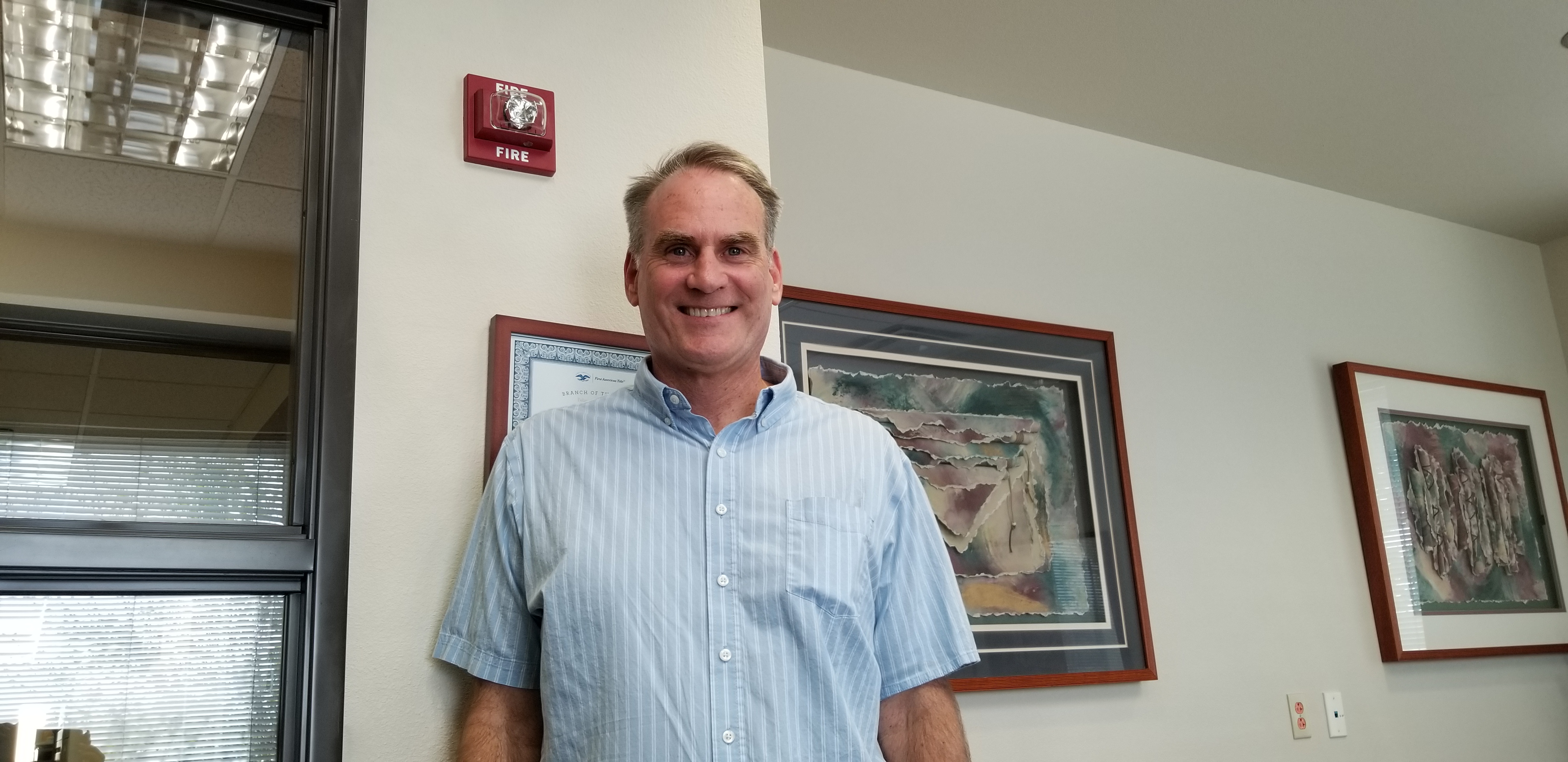 This sale went smoothly and I was pleased with the outcome. ~Clark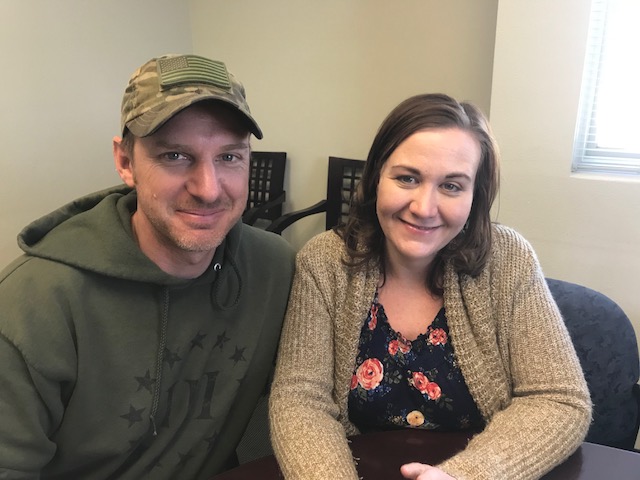 It's always been a pleasure doing business with you all. We will always recommend you to our friends and family. Hopefully we will be back in a few years. ~Schultz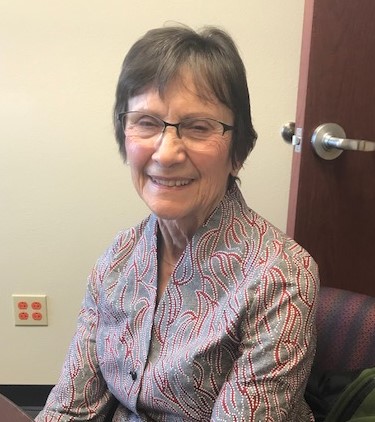 Work was carried out as needed and I was kept informed. Staff was always helpful. ~Russell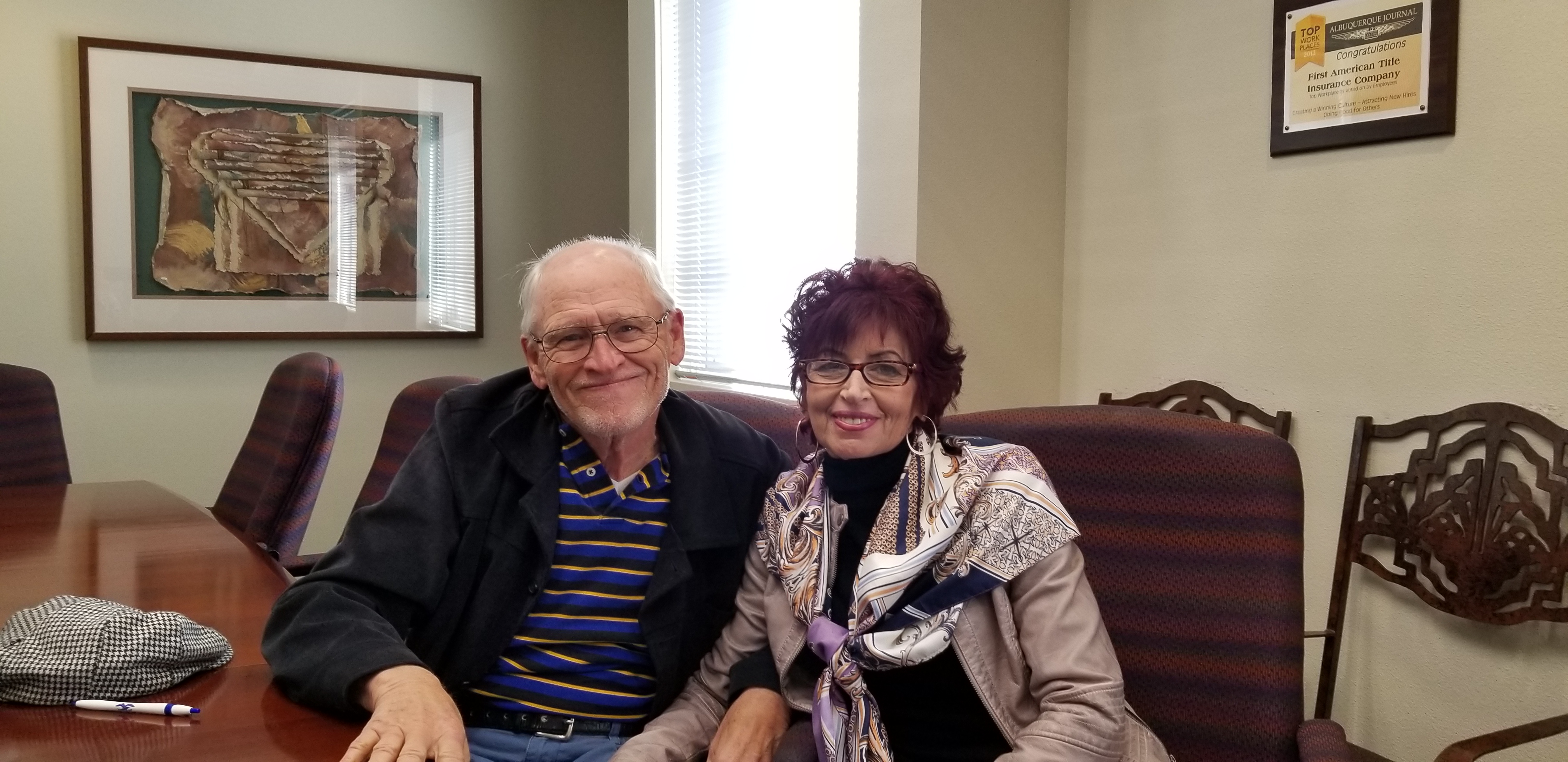 We had a remarkable experience with the SP Team. Everyone involved was always in contact with us during the selling process. I would recommend the SP Team to anyone buying or selling. Tori Duckett, our Realtor was amazing!!! ~Mason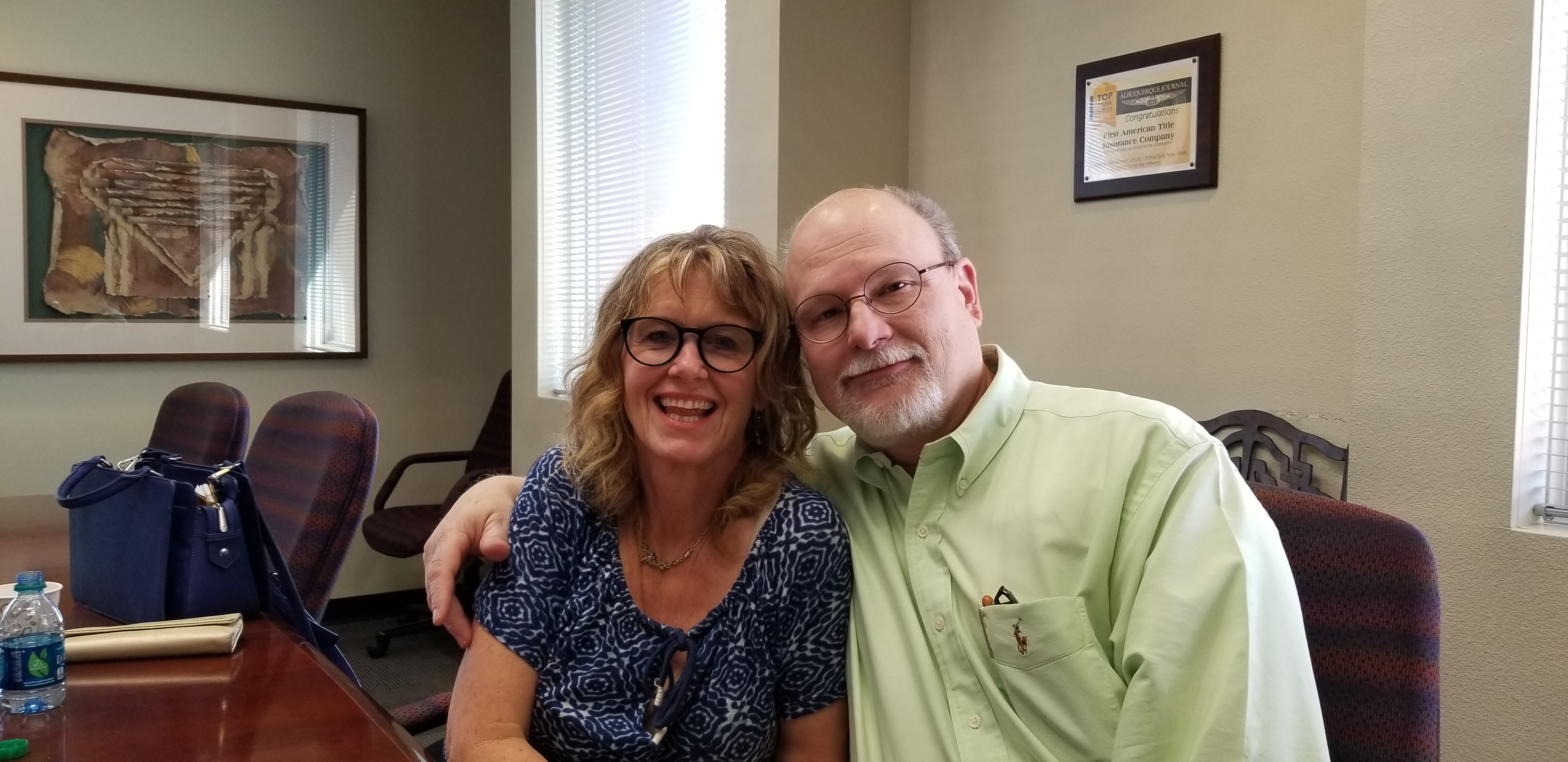 Great team to work with, very professional. Made the process stress free. Definitely will work with them again and would recommend them. ~Floey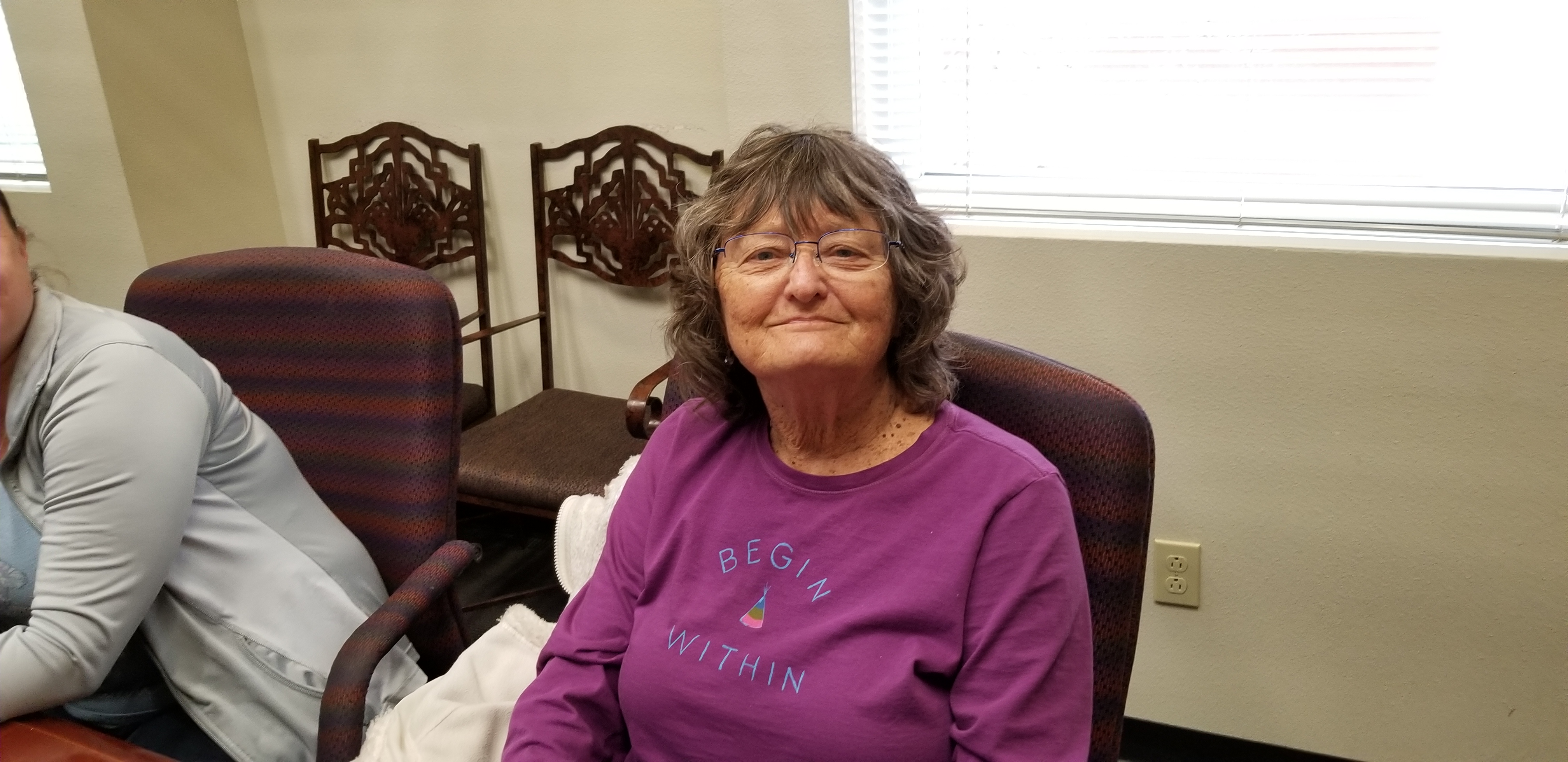 Everything went extremely smoothly. My house sold with multiple offers the first day it was on the market. Sandi is an excellent negotiator and the entire team work quickly and professionally. I was very pleased. ~Stein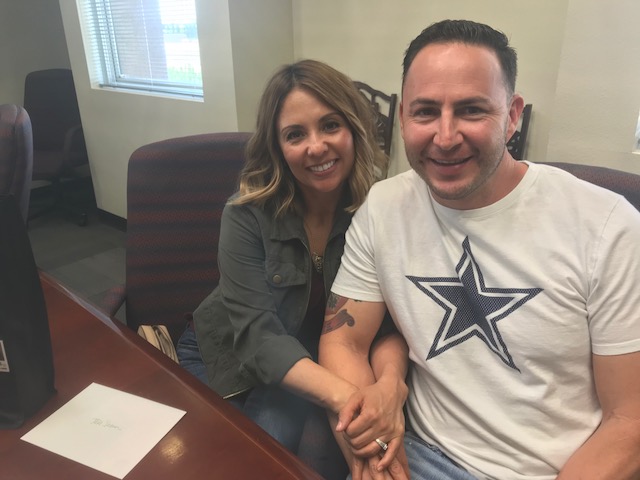 Kat was awesome! We will definitely contact her for future real estate transaction and will refer her to family & friends. ~Saiz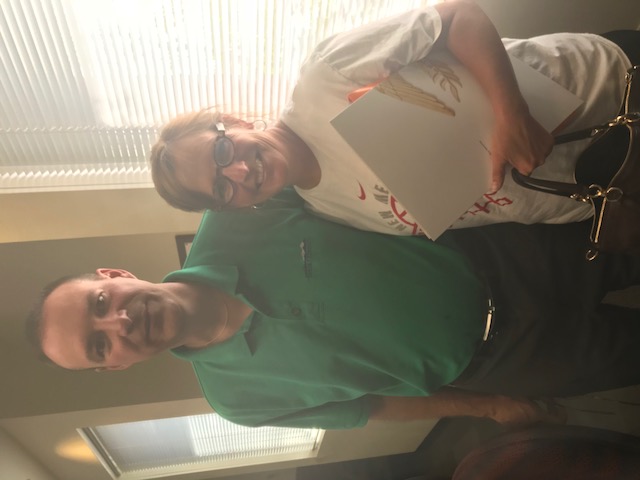 We had a wonderful experience and the sale of our house went so fast. We thank everyone in the office for all of their help and support!! ~Strausbaugh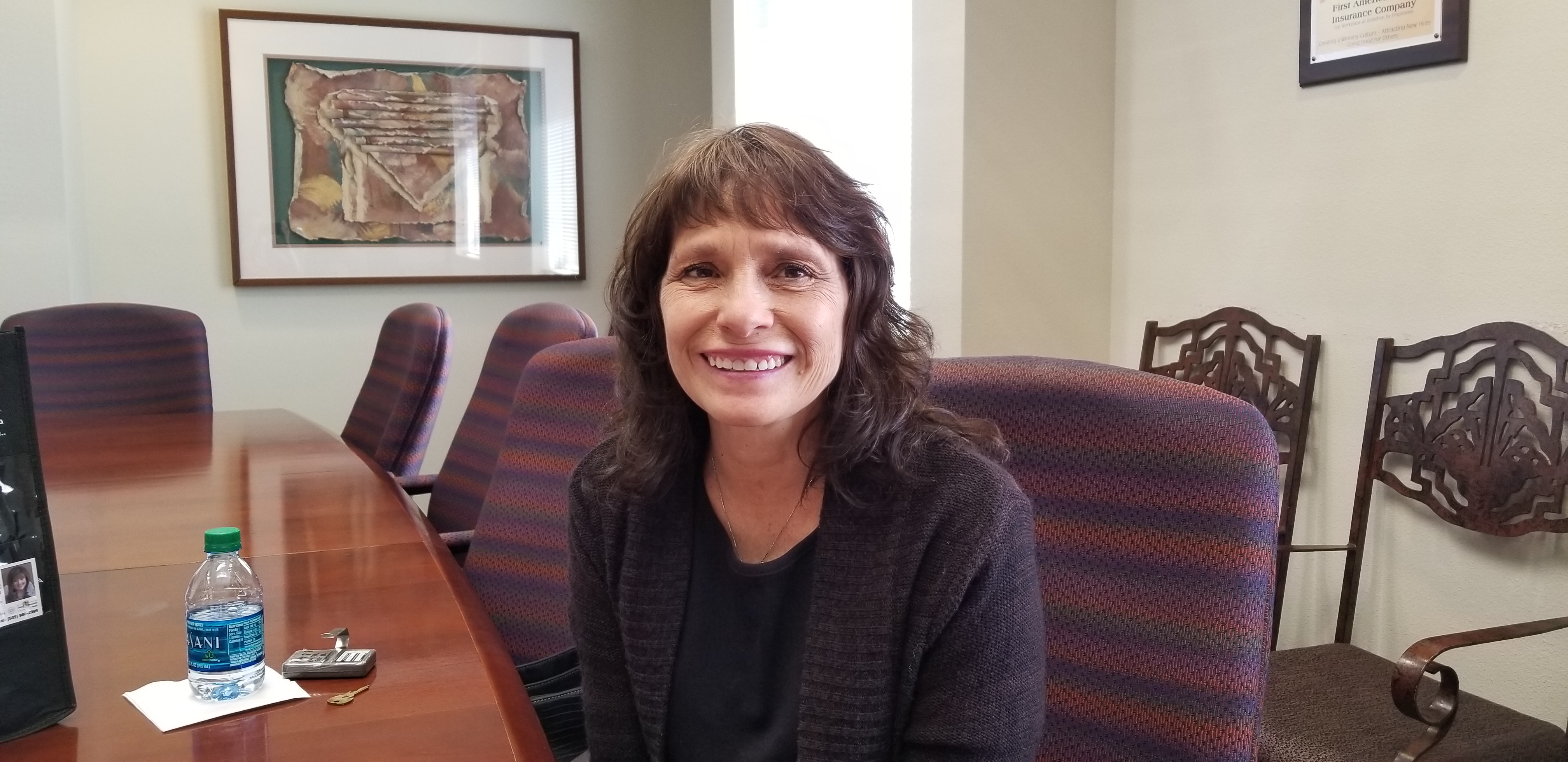 My hats off to all the great people that helped me get through this time regarding the sale of my house! Thanks! ~Duran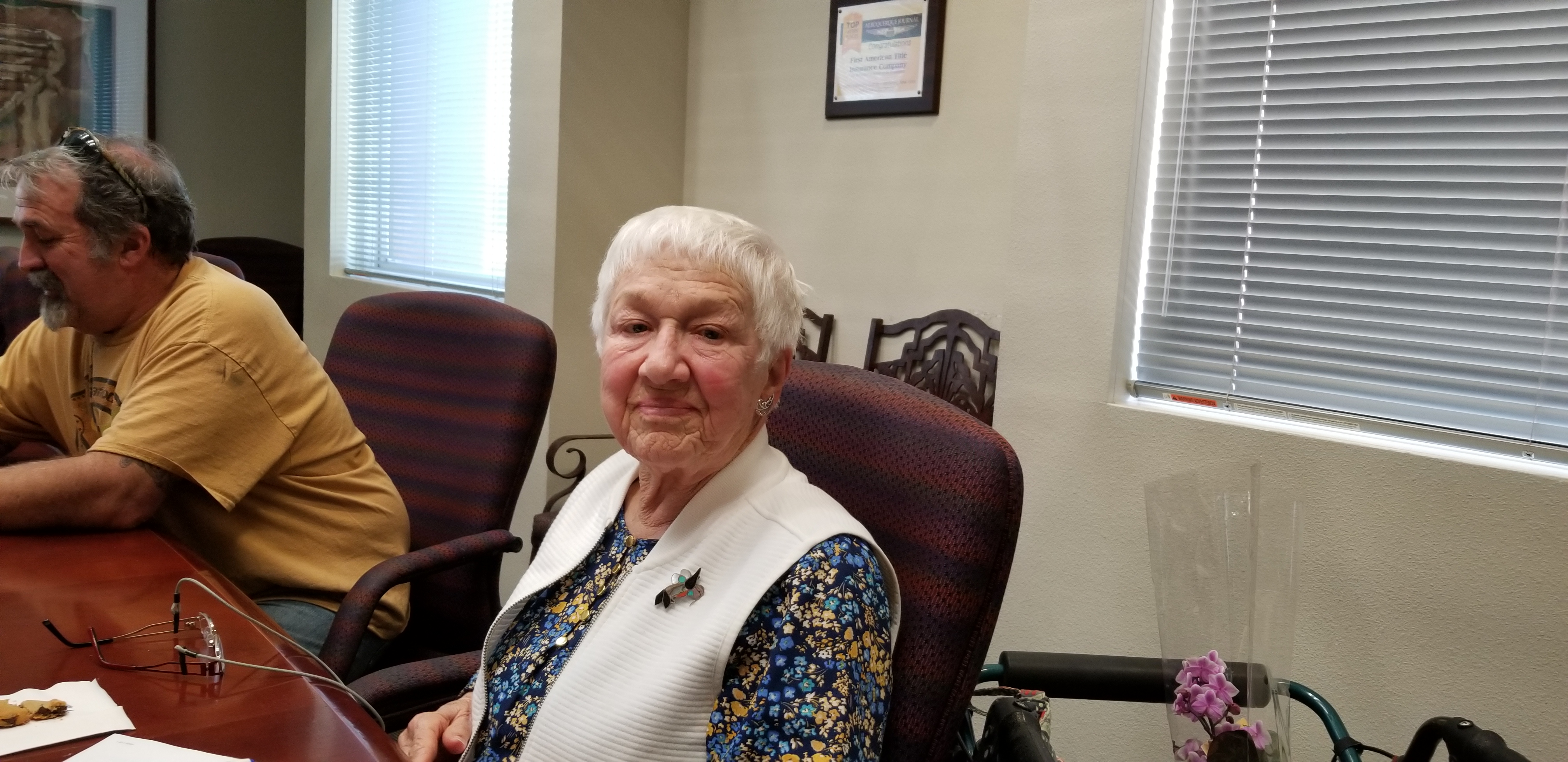 I was well pleased. You took care of everything for me and I thank you. Wilson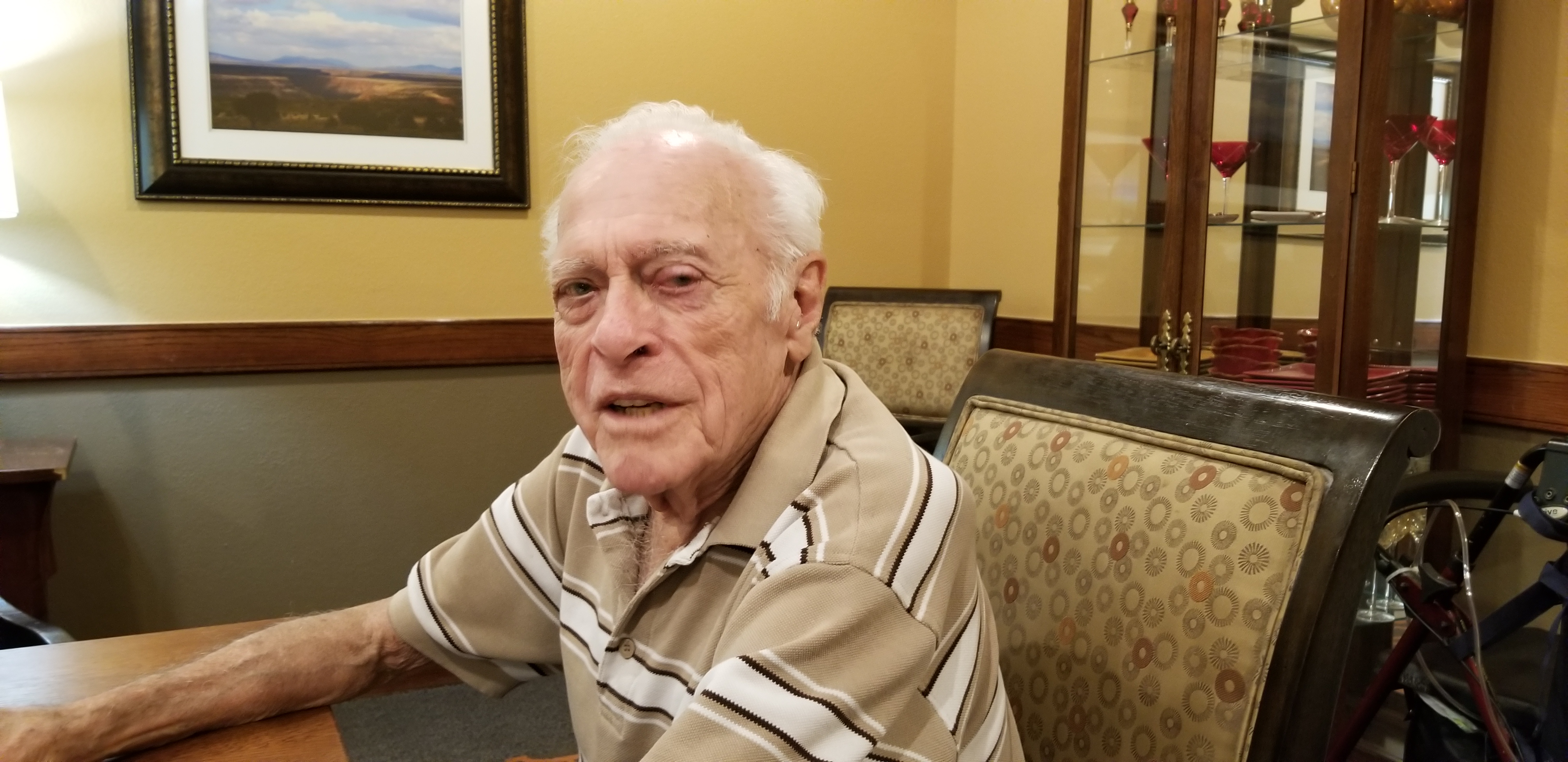 Awesome Team! Very helpful all along the way. Extreme patience. Will use no one else in the future - Tori Duckett is a true gem to work with, our new Realtor for life! ~Fowler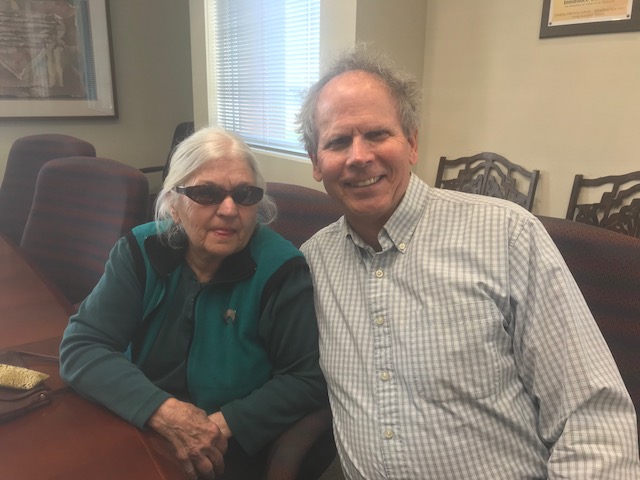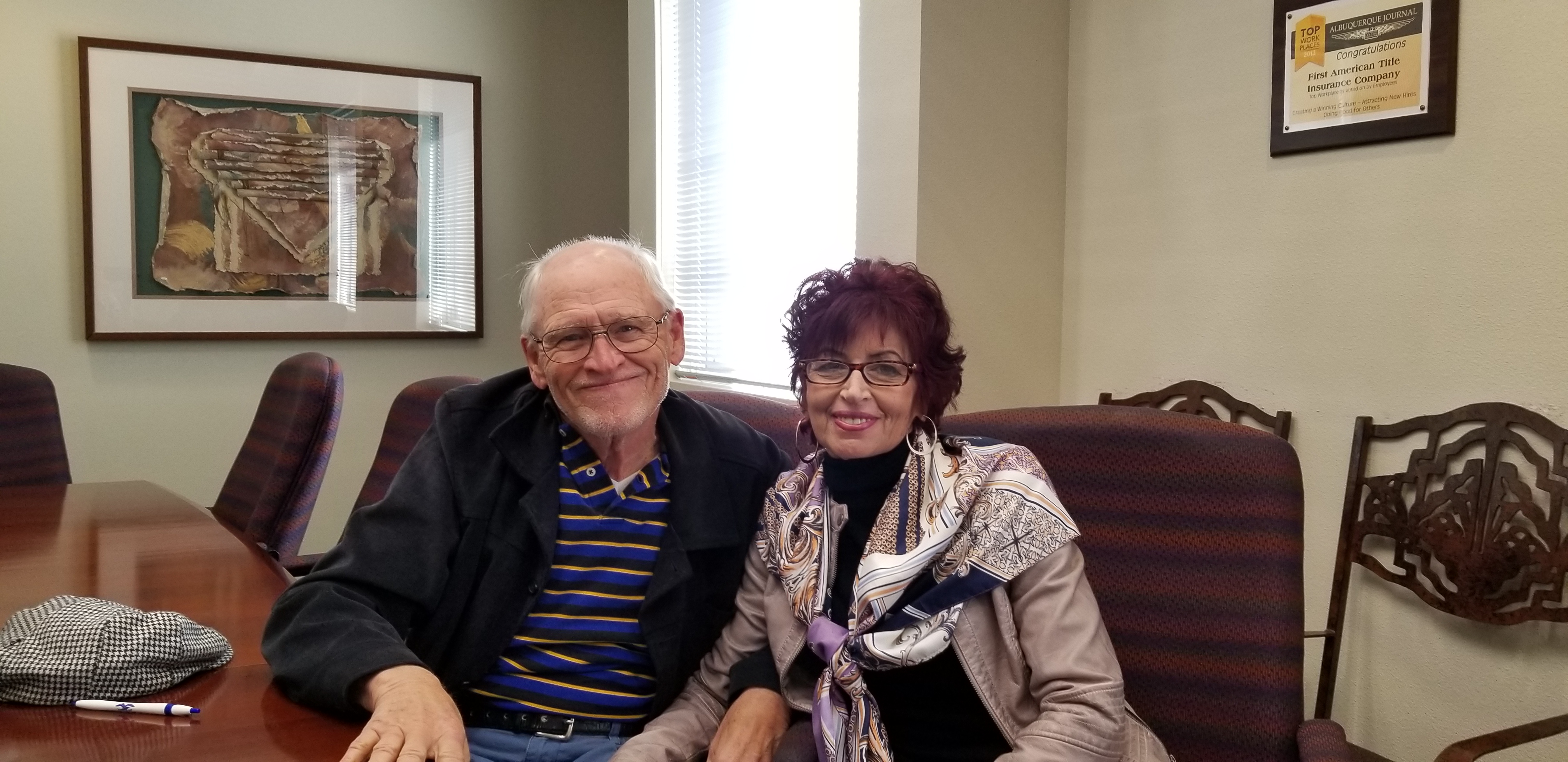 We had a remarkable experience with the SP Team. Everyone involved was always in contact with us during the selling process. I would recommend the SP Team to anyone buying or selling. Tori Duckett, our Realtor was AMAZING!!! ~Mason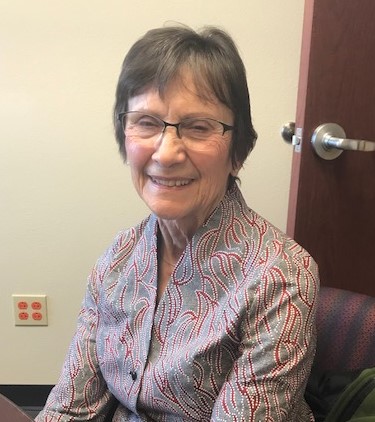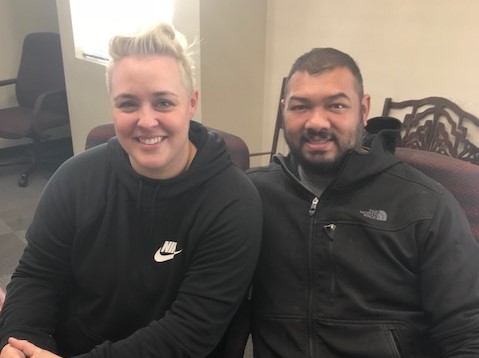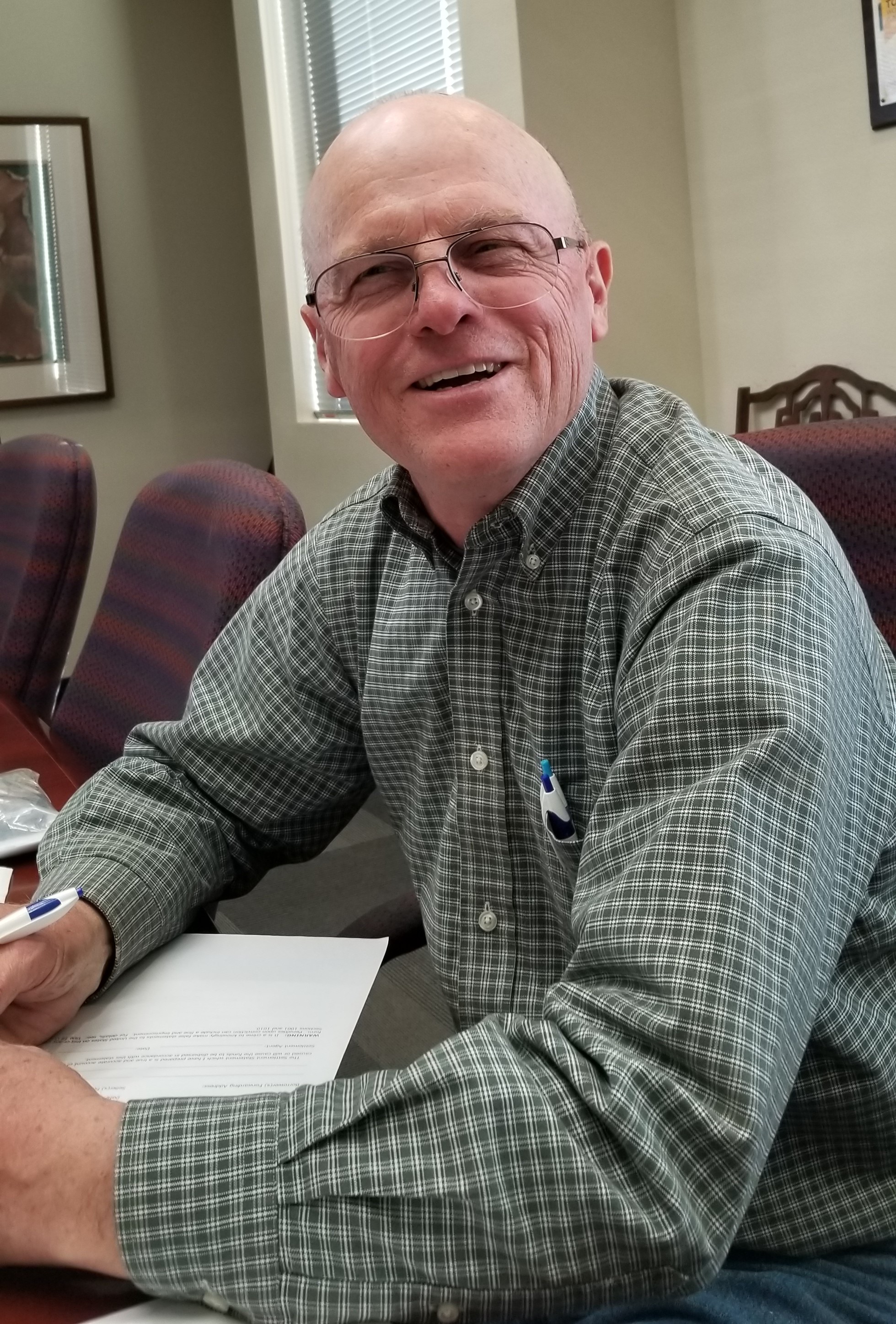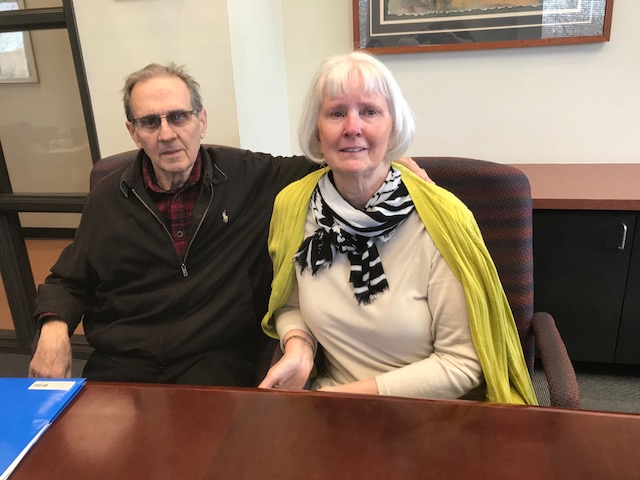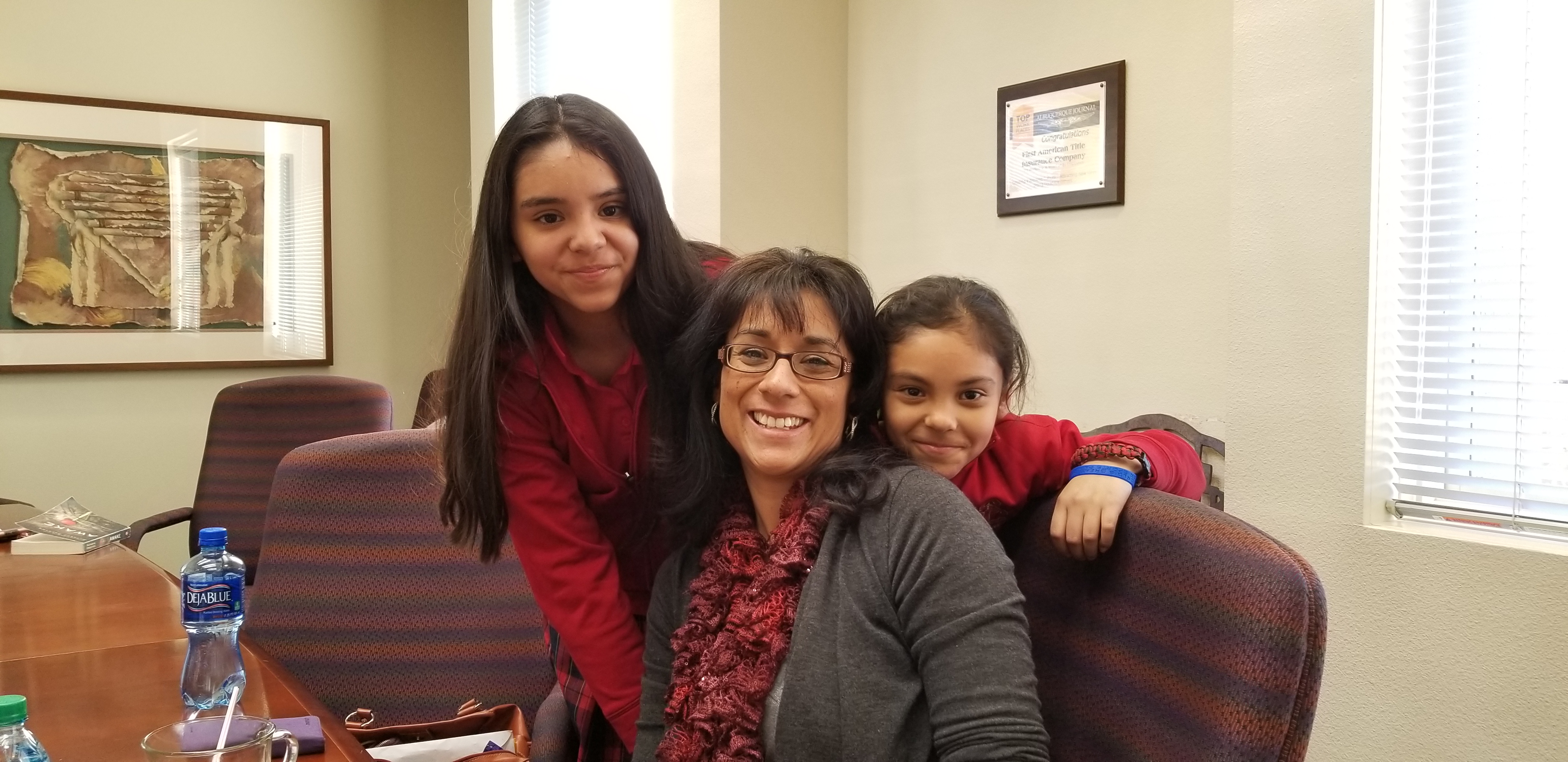 All was done very efficiently. The Team was great, Sandi was extremely helpful, mad sure we were informed throughout the process. We would highly recommend her to others as well as have her as our realtor again. ~Schwank
I have purchased and sold properties with Sandi Pressley. She is absolute finest Realtor I've ever worked with! I have bought and sold over twenty properties in two states. Sandi and her team excel over other Realtors used. ~Ballew
Very friendly & communicative. Quick sale! ~Selcher
I was thrilled to get to work with Sandi and her team when I decided to sell my condo in NE Albuquerque. From the first time I spoke with Sandi, I knew she was the right person for me. (BTW: I was a big fan of hers prior to getting to work with her) There were at least 4 other units in my complex that had been for sale for more than 1 year, but my unit sold in less than 3 weeks. My condo was definitely the best one anyway, but most importantly, it was PRICED RIGHT, and I am convinced that Sandi's name and reputation alone got people in that door and sent me packing quicker than I ever expected. Selling a property requires a team effort. Sandi's team will handle their part, but the homeowner also needs to do their part by following any advice or suggestions, and by keeping things clean, organized and tidy. (and paying attention, Racquel G) There's a reason why Sandi Pressley IS the #1 Realtor...for decades. She gets it done. ~Anthony
Thanks for getting this done! ~Conaway
Excellent service, top notch. Easy to get a hold of. Met customers request. ~Lee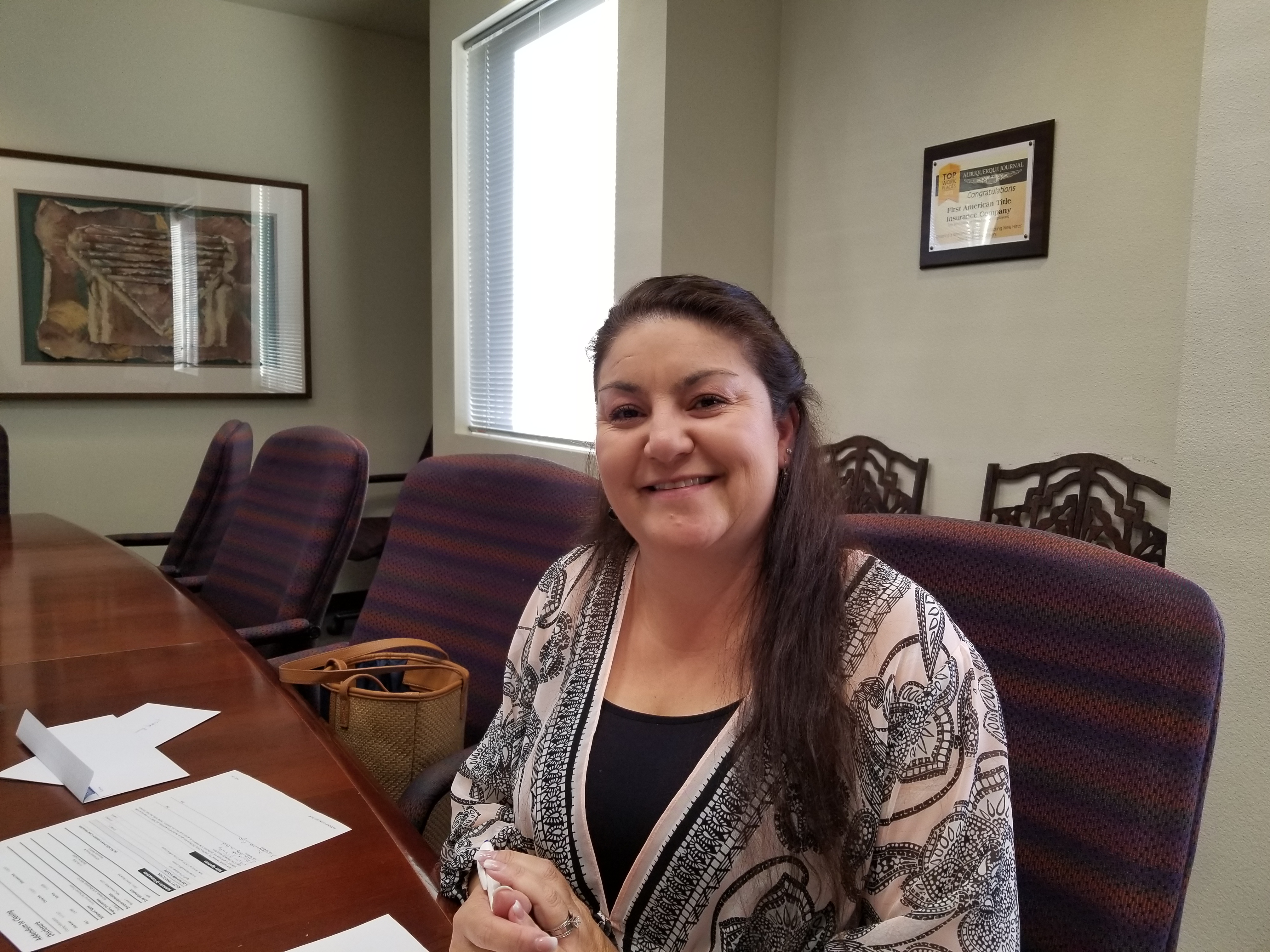 The sale of our home went rather smoothly and quickly, especially considering the price point and market that is always a challenge and a mystery. Sandi and her team were amazing!!! Loved that our calls were always a priority. ~Pyle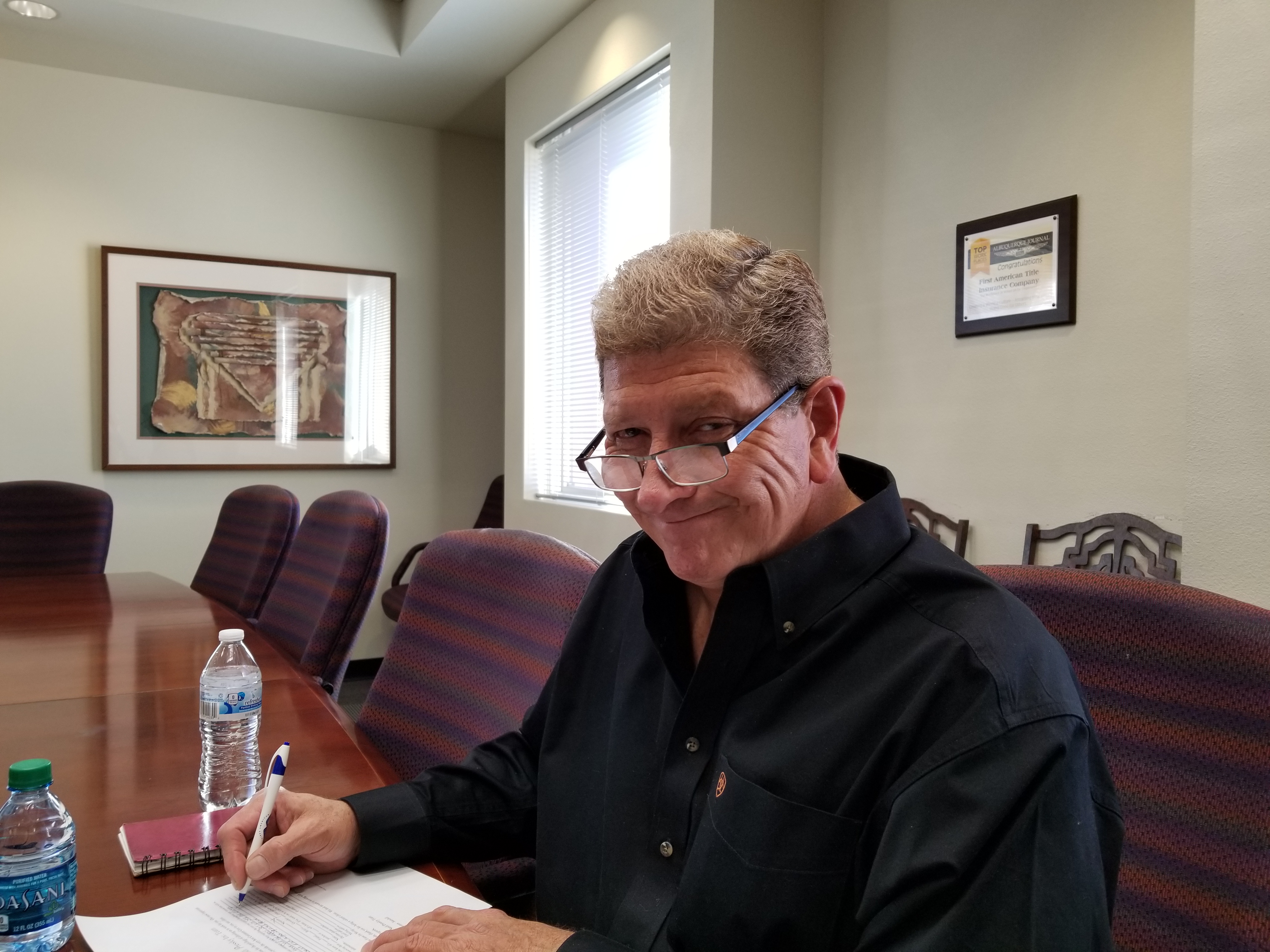 I've known Sandi for almost 30+ years. She has always been pleasant and a fun spirited person. I love the way she conducts business. ~Randall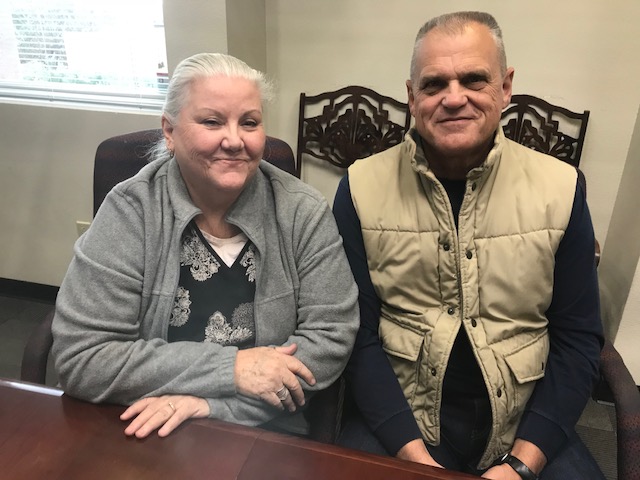 Sandi, Meredith and the Pressley Team made our transaction bearable and very easy during a very stressful time. ~Maurer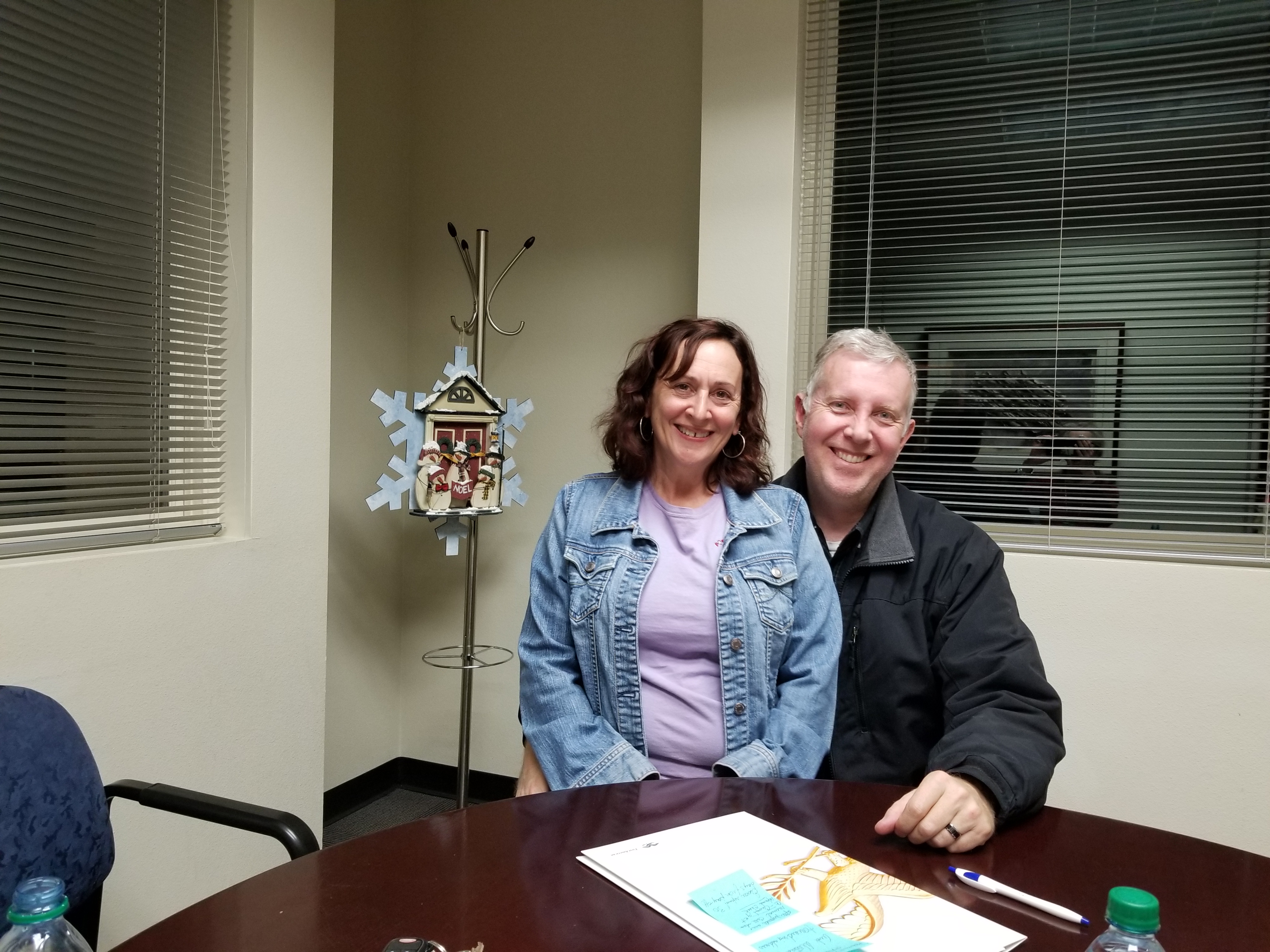 Rich & I were so happy working with your Team, notably Kat and Alethea. Their help, positivity and humor were huge in getting us through this time and successfully selling the house. ~Grochowski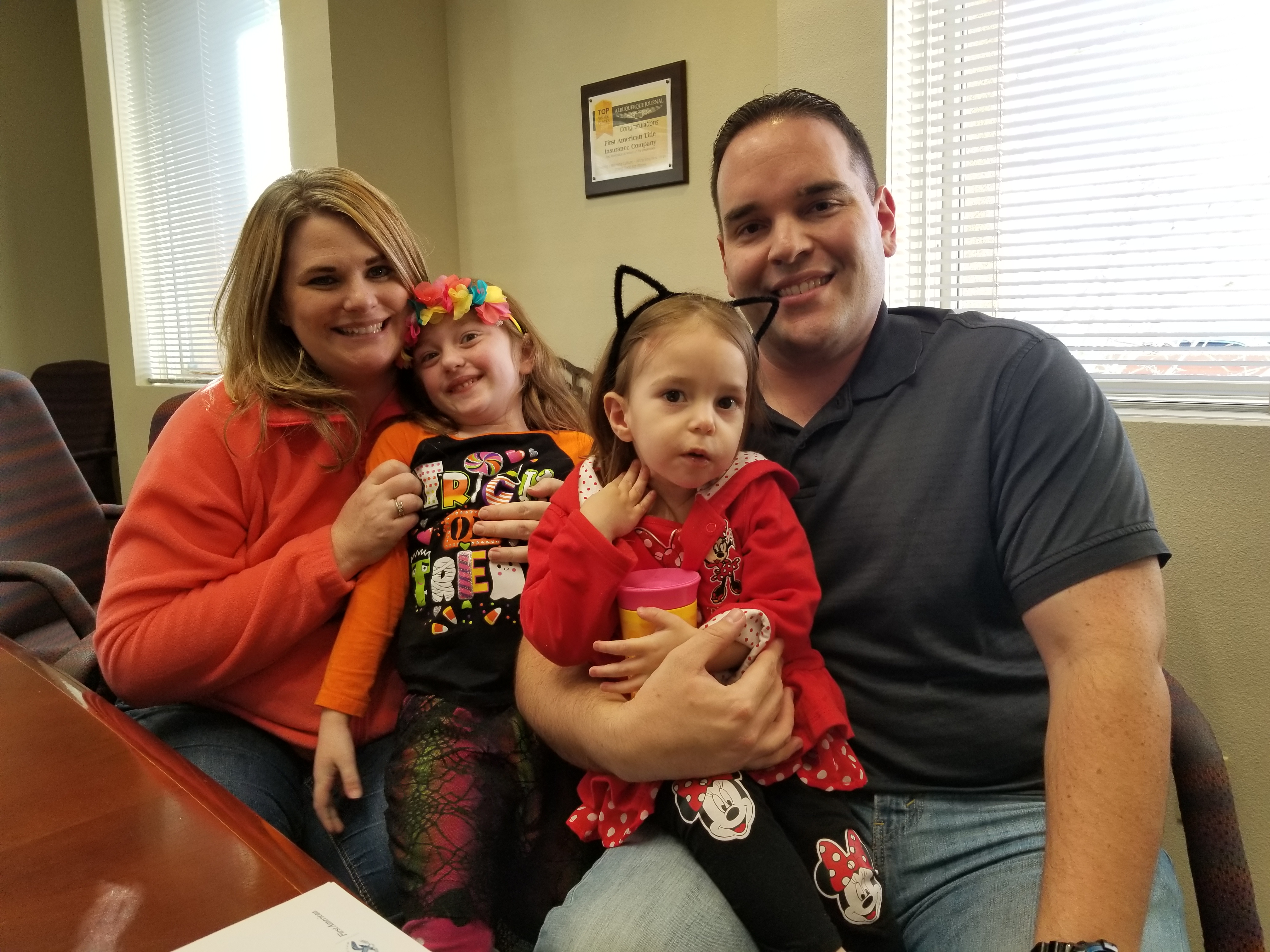 The Sandi Pressley Team was wonderful to work with. Everyone on her team was very professional and friendly. They worked very hard to help us sell our house. We would recommend her team! ~Mauro
Excellent job, as always. Look forward to listing a few more next year. ~Izzi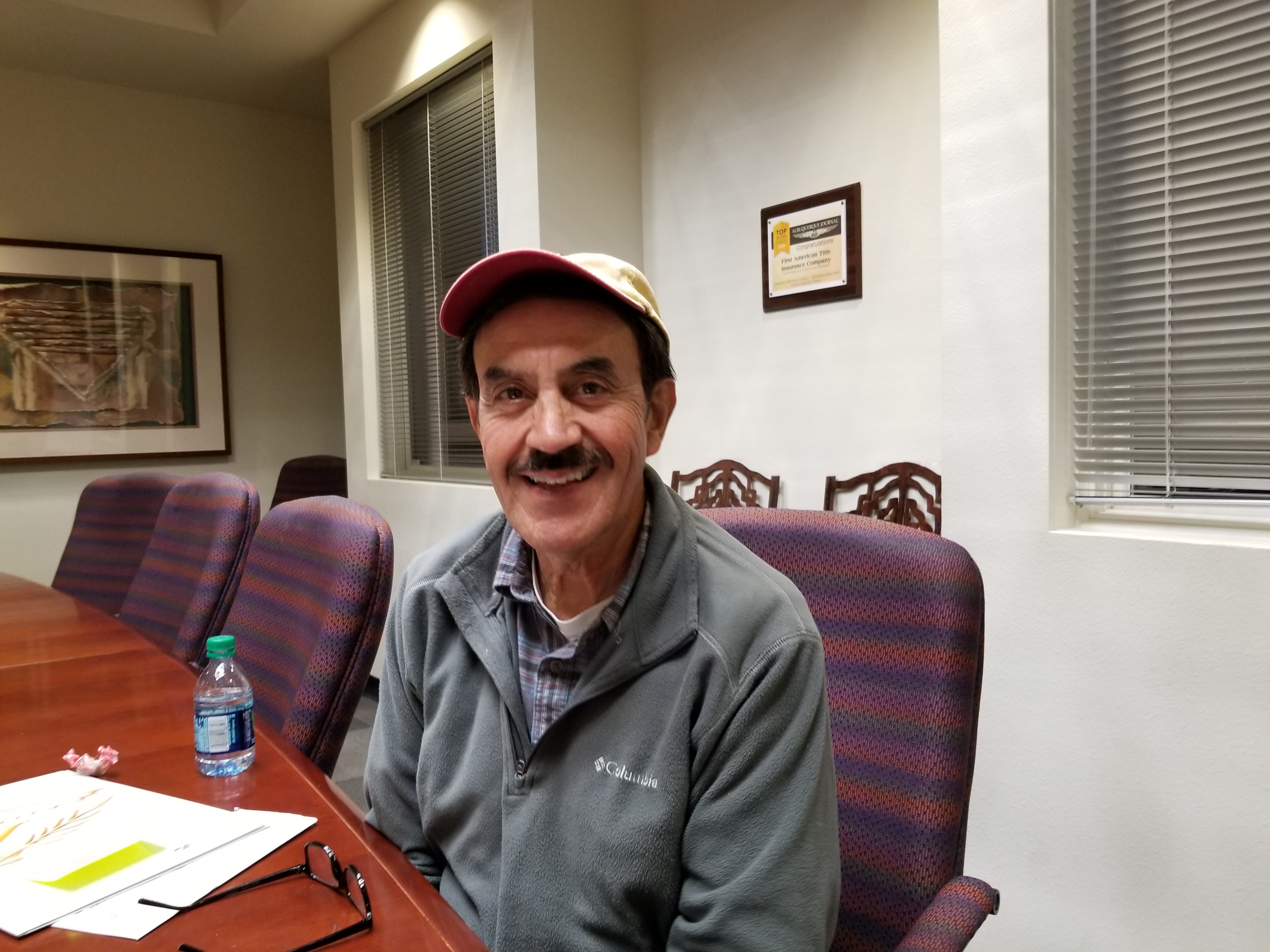 So glad to finally have my properties sold. Thank you! Sandi & all her associates, Meredith, Alethea & Mary were especially helpful and patient in responding to all my inquiries. ~Garcia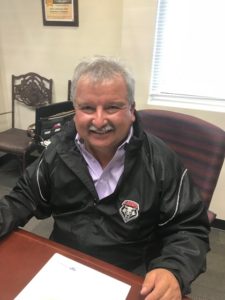 To Sandi and her team - especially Sarahi Santos - Gosh it was a pleasure - you guys are hard working and do a wonderful job . Thanks! ~Gonzales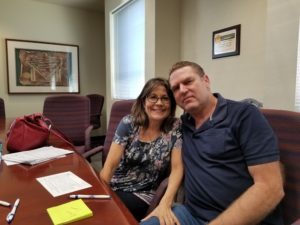 Very happy to work with Sandi and her team. The entire team was very efficient and helpful. Will recommend to friends and family!! ~Howard
This was an amazing experience, every member of the team was a pleasure to work with. Thank you so much! ~Demsey
Thank you for all your help, great years of service & support, a pleasure working with you. ~Fanning
Sandi & her team were the BEST! ~C' De' Baca
Fantastic, Kat worked with us over a 2 year period. She guided and supported us through our home purchase, finding the perfect "Adobe"! We are thrilled with our new home. ~Glover
Thanks for all of your Team's help & your leadership helping us sell our house! ~Catsis
"We were very impressed with Sandi and her team. Sandi was extremely professional and very knowledgeable about our neighborhood's market. Her team was great to work with; always professional and responsive. Because of the efforts from Sandi and her team, we received multiple offers and negotiated an offer above asking price within 48 hours of listing." ~Pelton
"Sandi Pressley, Tori Duckett & all the Pressley team are amazing. They really listen to all your house hunting needs. They are with you every step of the way caring about what you are looking for! Sandi assisted me in selling my home & Tori assisted me in finding a new home to purchase. Thanks Team!" ~Blaser
"Sandi Pressley is amazing! Sandi recently listed and sold our home in under 14 days, and she helped us find our new home in the north valley! She walked us thru the entire process from beginning to end! We always knew what to expect, and we knew she had our best interests at heart! Sandi answered every question, gave us great advice, and her quick response time made us feel so valued! Her incredible knowledge of the Albuquerque market, her 37 years of experience, and her passion to help her clients sets her far above the rest! Sandi is a true treasure and we highly recommend her to anyone looking to buy or sell a home! 5 stars all the way!" ~Church
"We had this home built for Our Daughter while attending UNM and I asked Her what she'd like to do with it. She said I guess try and sell it Dad. This was on August 15th of this year. We moved out and worked very diligently to prepare it for sale. I had seen a sign of Sandi on a recent neighborhood property during preparation for sale. It was on Sunday August 27th that I called Pressley's office and (they're website said they were open and they were Number 1 ) left a message. In less than an hour Sarahi called me back. We set up a viewing appointment for Monday the 28th, signed documents that day and closed on November the 7th. Talk about getting the Job done! Her staff is Wonderful to work with. If You want results, I'd Highly recommend Sandi and her Staff, Good reason They're Number One!" ~Gonzales
Sandi,
Stephanie and i wasnt to thank you so much for selling our house so quickly and helping us move on to our new life in Texas! A special thanks also to your team who helps make the magic happen!!! Very Respectfully, ~Catsis
Meredith, Loma, Alethea, Alison were AMAZING! Patient, knowledgeable and always professional. A great team! ~Talbert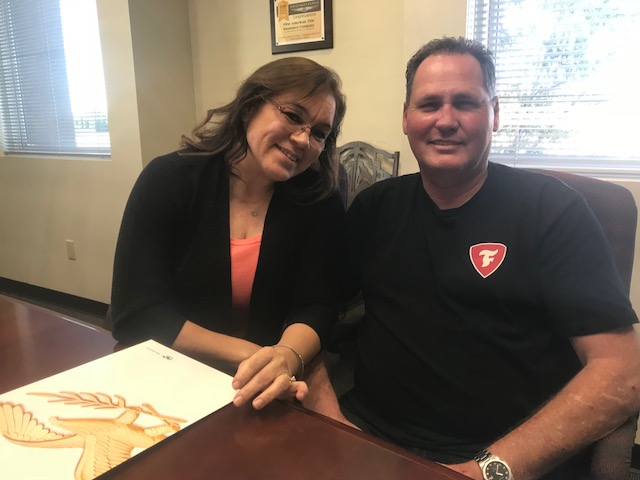 Made us feel very comfortable in complete process, made sellling the home very easy. ~Allen
We were very happy in that we were able to purchase the homne quickly with your team at a wonderful price. The process was smopoth and Tori helped us well along the way. ~Cuff
I thought Meredith's advice was excellent concerning which improvements to make etc...Great communication! ~Stone
Sandi and her team are superb. They are extremely knowledgeable about real estate in Albuquerque and its surrounding market. Sandi and her team were always available to answer questions and give insight. We couldn't have been more satisfied. She has our 5 Star recommendation! ~DSBSwain
Sandi Pressley - The Best Realtor I've Ever Worked With. ~Gysberg
Sandi did her home work! Our house sold the day after it listed. She wants to create a relationship not just sell a house. Her team was professional & thorough. Appreciate all the hard work that was done. Thank you. ~Pelton
Excellent Service with a Smile! ~Dennison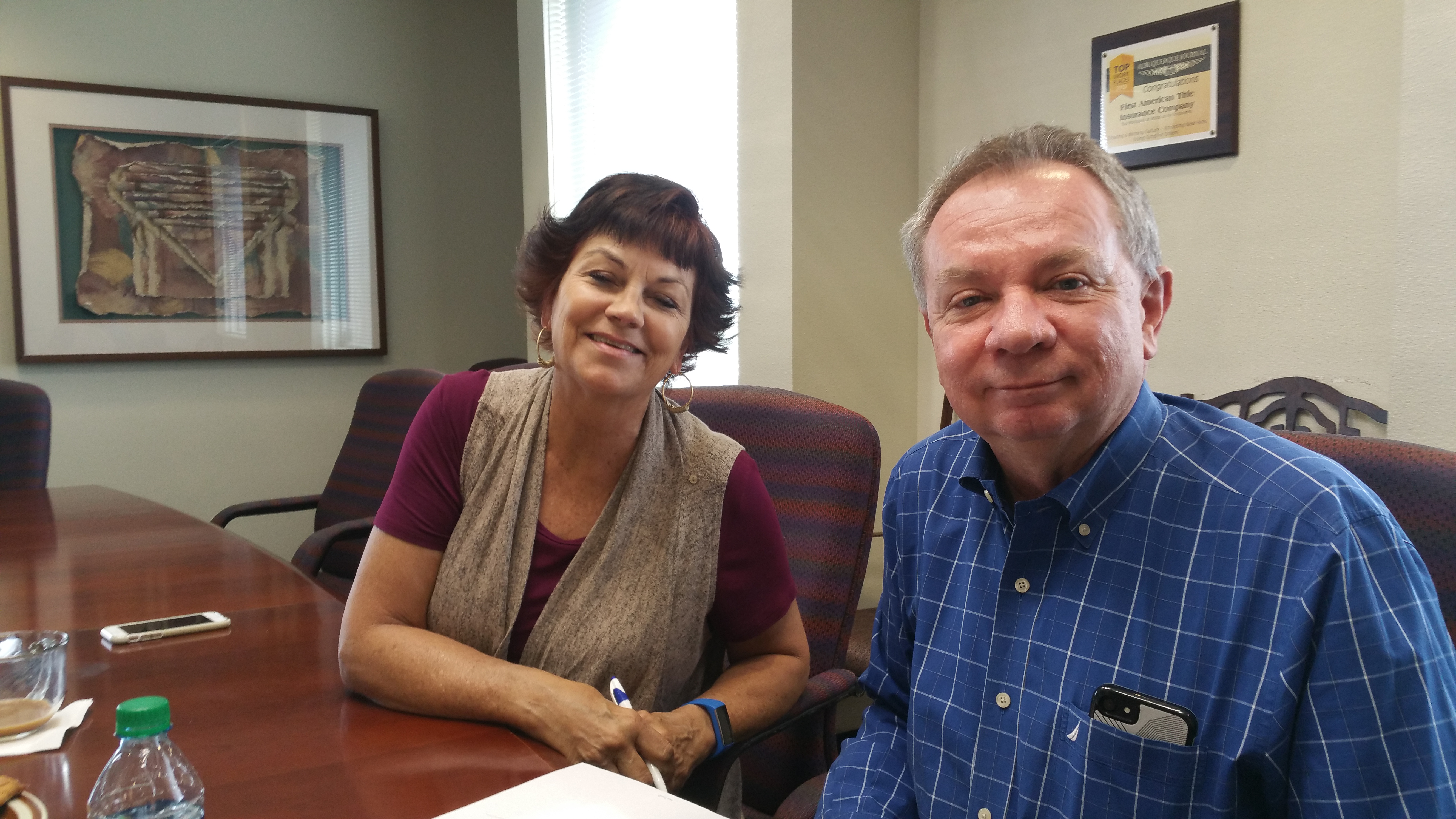 Sandi has been amazing to work with. We always knew she had our best interests in mind. There were a few bumps along the way and we felt confident Sandi knew how to take care of it. ~Duboise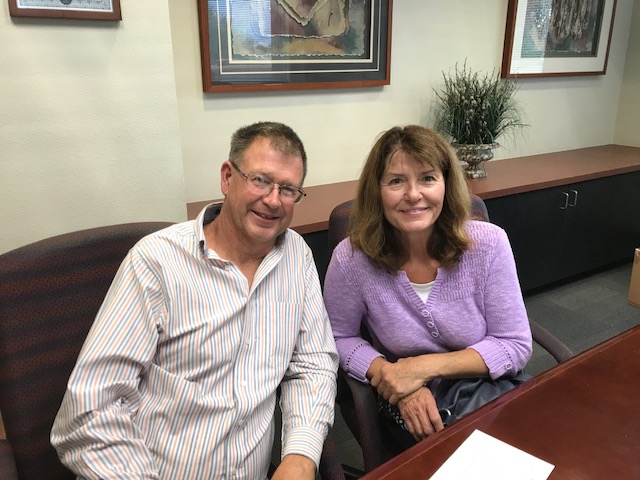 Sandi, you and your team are the definition of professionalism. Working with all of you was a pleasure. Your knowledge and understanding of the real estate market is so extensive. Thank you for always being available to answer questions and address our concerns. Your team is incredible, they were in constant contact with us, attending to every detail so our selling process went smoothly. The photos of our house were amazing, capturing the beauty of our property. Thank you again for such marvelous representation! ~Swain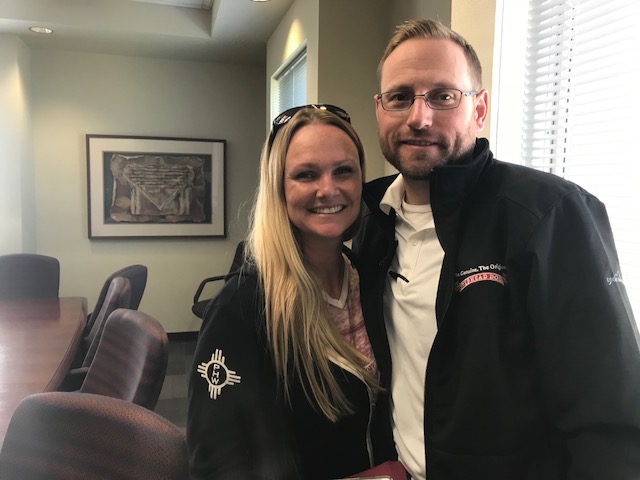 Meredith was fantastic! Absolutely fantastic! Her knowledge and quick communication was much appreciated. Thank you, thank you! ~Duggins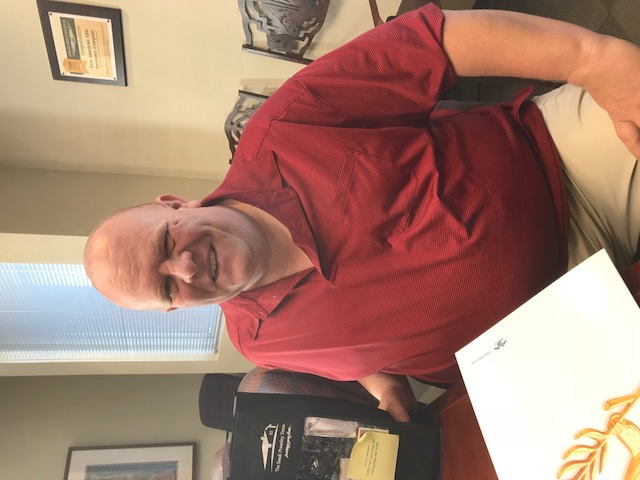 You have a wonderful staff, everything taken care of, answering questions and keeping me up to date with what's going on. ~Beauchemin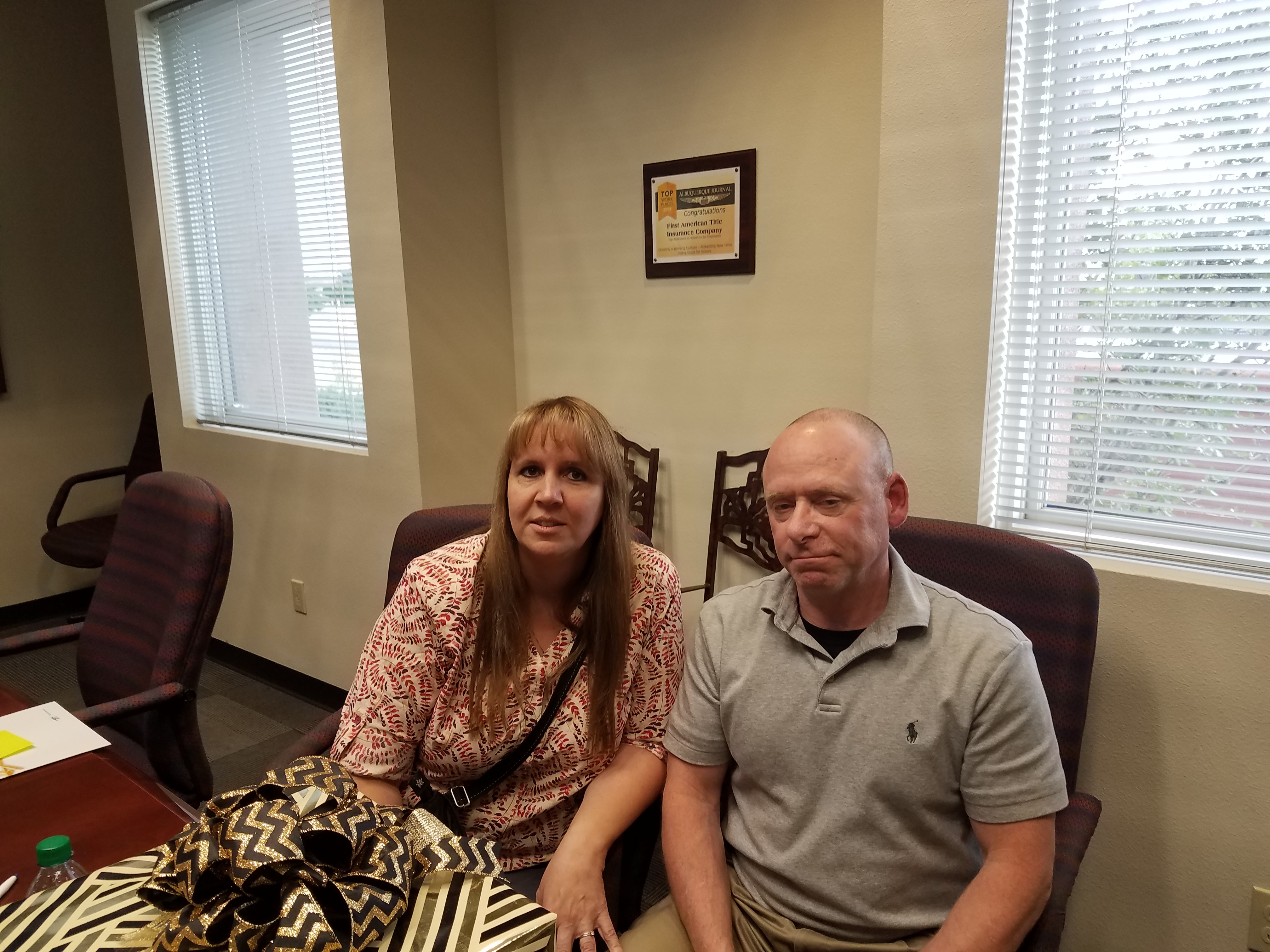 The Sandi Pressley Team sold our house in 2 days, and for a great price! ~Mancuso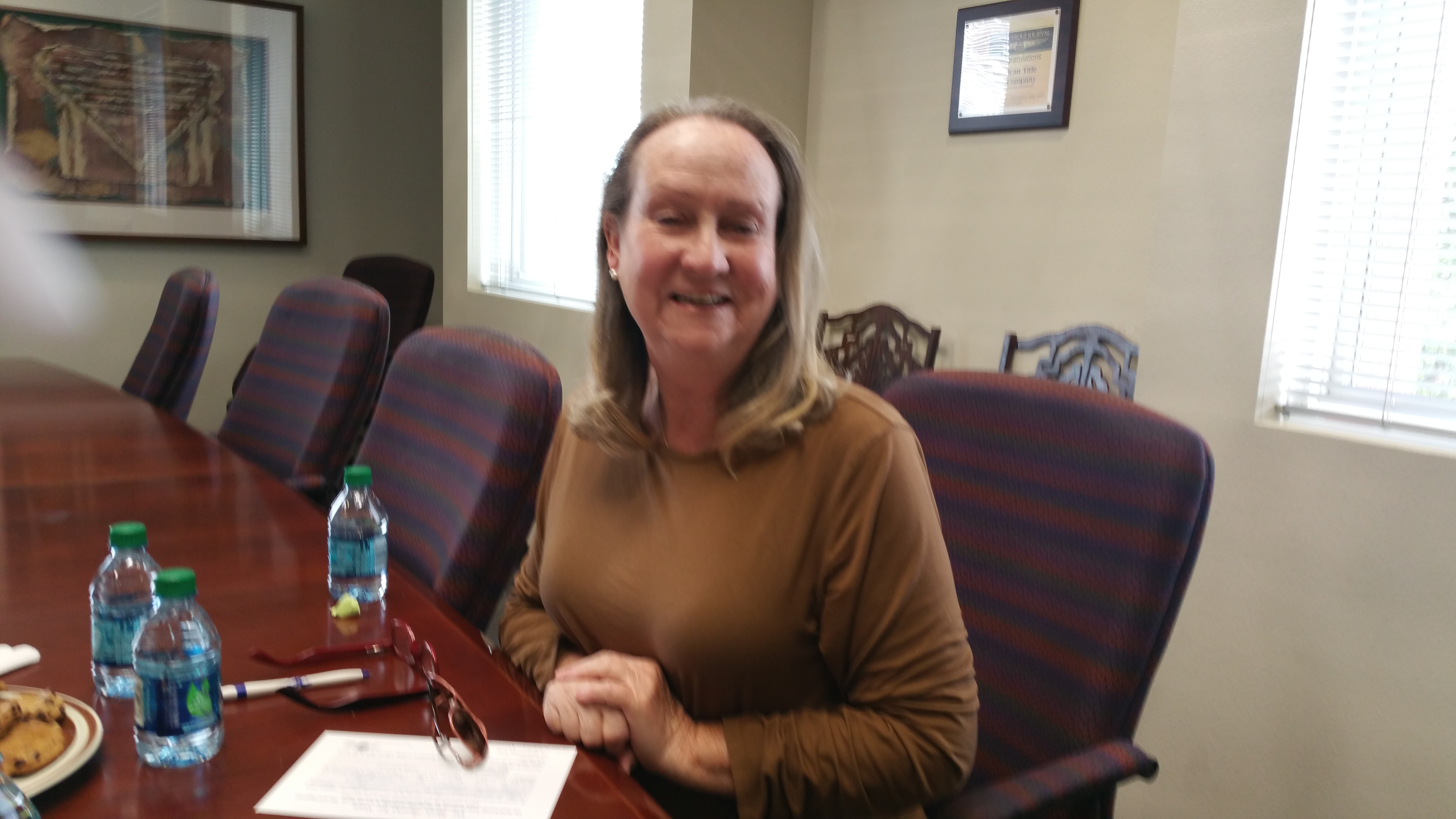 The Sandi Pressley Team are all Wonderful, Loved Working with Everyone! ~Murphy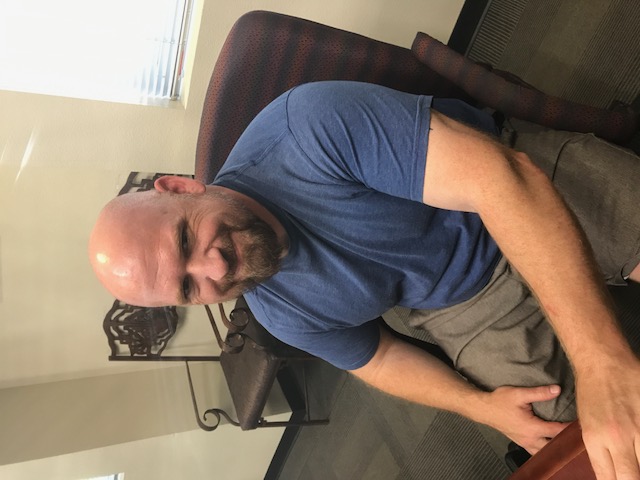 Awesome team... Super easy! ~Cominiello
Thank you to the entire team. Thank you all for your dedication and it was a pleasure working with Meredith. She's the best! ~Garcia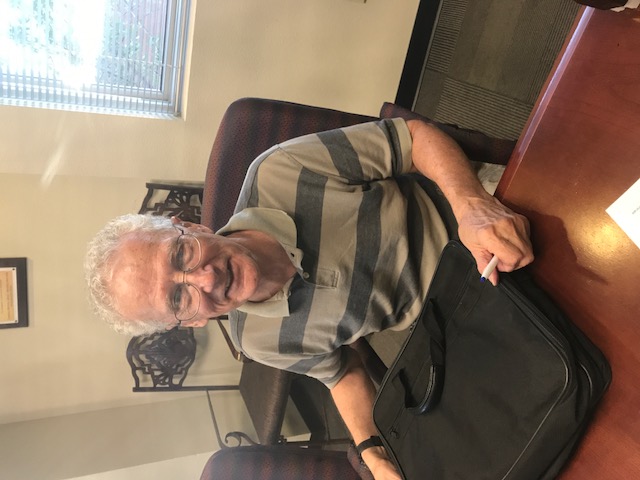 Everyone was very proper and all things happened very fast. Very good service all around. Very very smooth. ~Levick
Sandi and her team are awesome! Fast, friendly and careful attention to details. ~House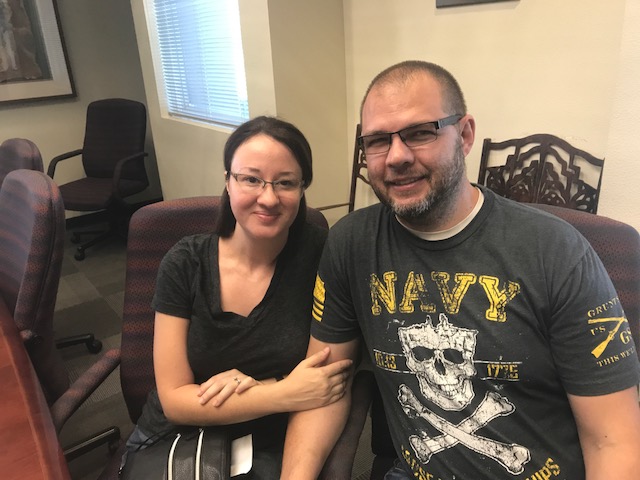 Impressed with your customer service. Appreciate your hospitality & stress free process. Our house sold hours after it was posted! Yah! Thank you much! ~Pelton
Thank you Sarah Santos!! Very professional and sweet. handled negative issues at the end with sellers realtor, able to close on time. She is a Blessing! ~Buyer
Thank you for the efforts on the closing of our home. We appreciate the time and energies put in. If anybody is looking for a realtor, we will definitely refer them to your team. ~Ornelas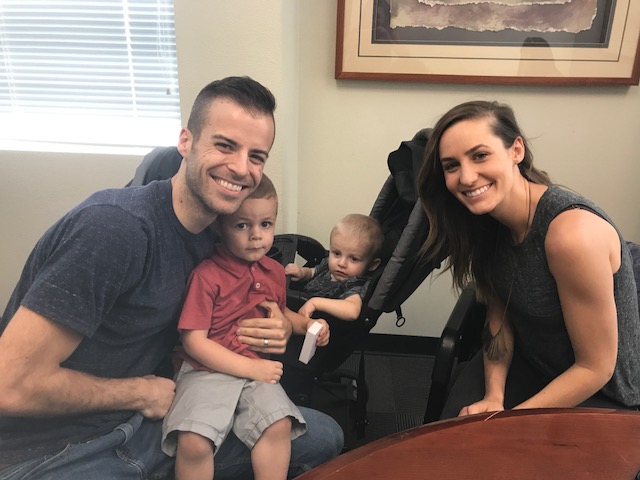 Our experence with Christa & the Sandi Pressley team blew us out of the water. We felt like we were in great hands so supportive throughout the entire process. We loved working with everyone and had the best experience. ~Courtright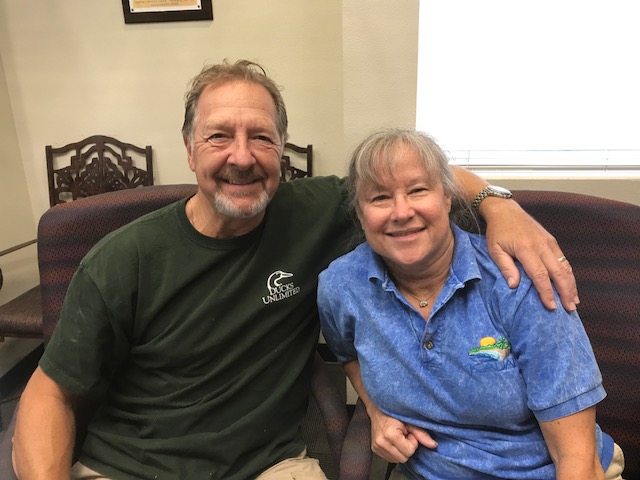 Everything went great! Sold in a week & a half & everything was so smooth! Great Staff! ~Colbourne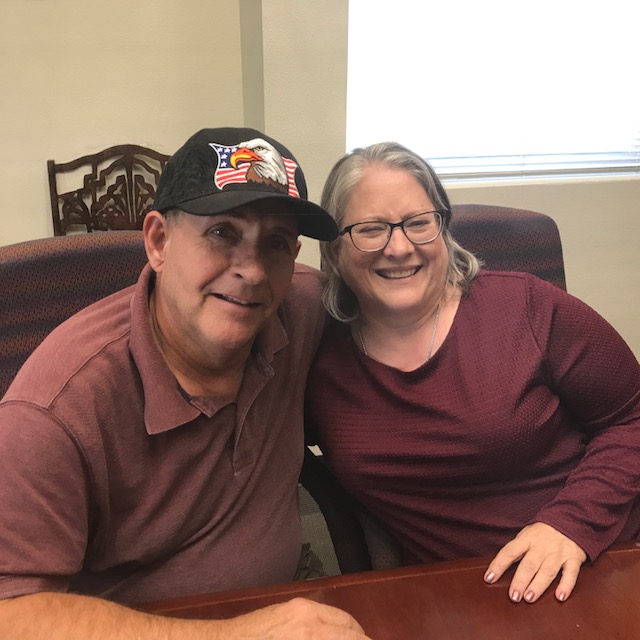 Excellent service, great team, very satisfied. ~Baisden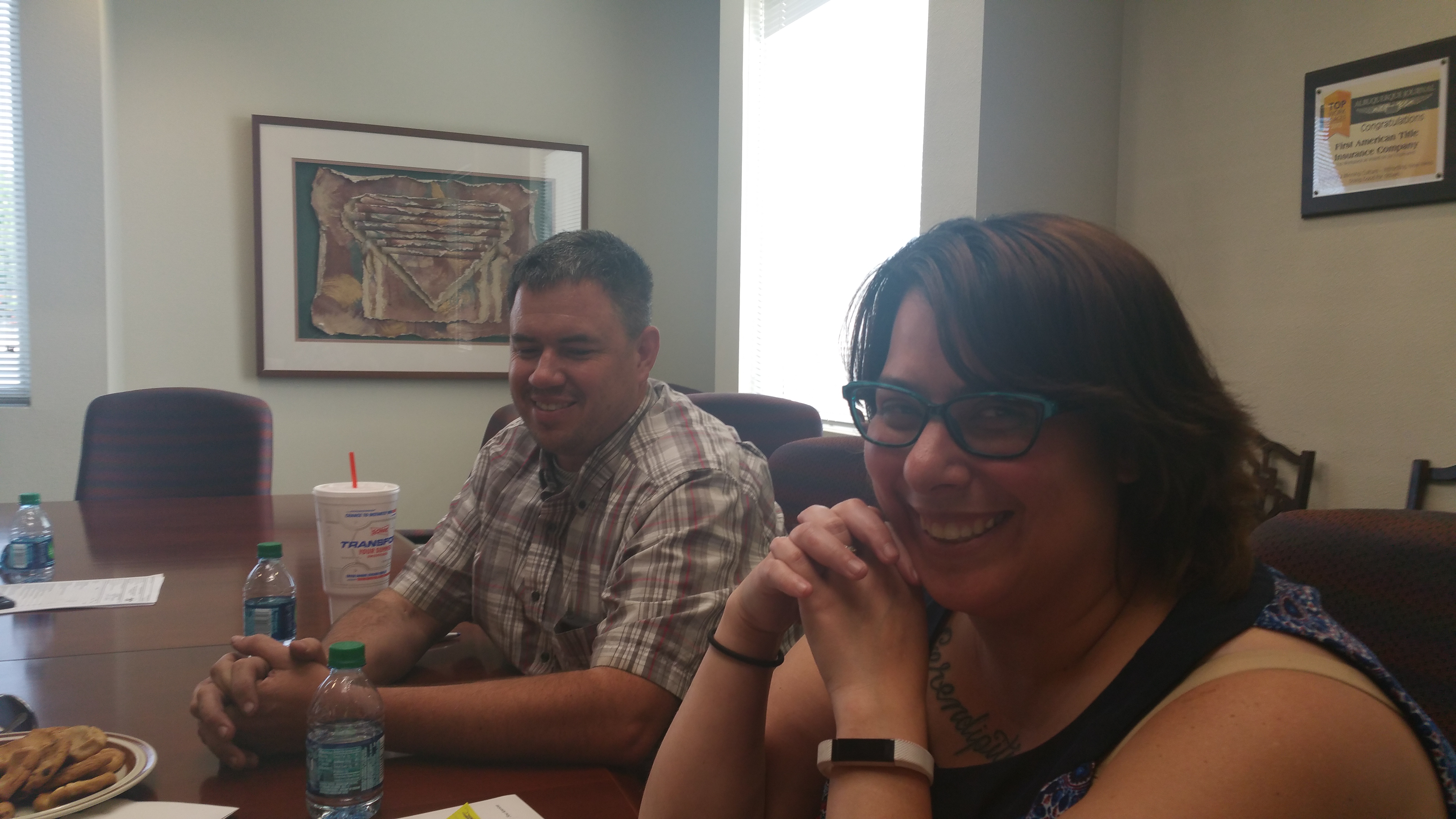 We have had an excellent experience with the sale of our home. Sandi is wonderful as well as her team and has gone above and beyond for the sale of our home. ~Drace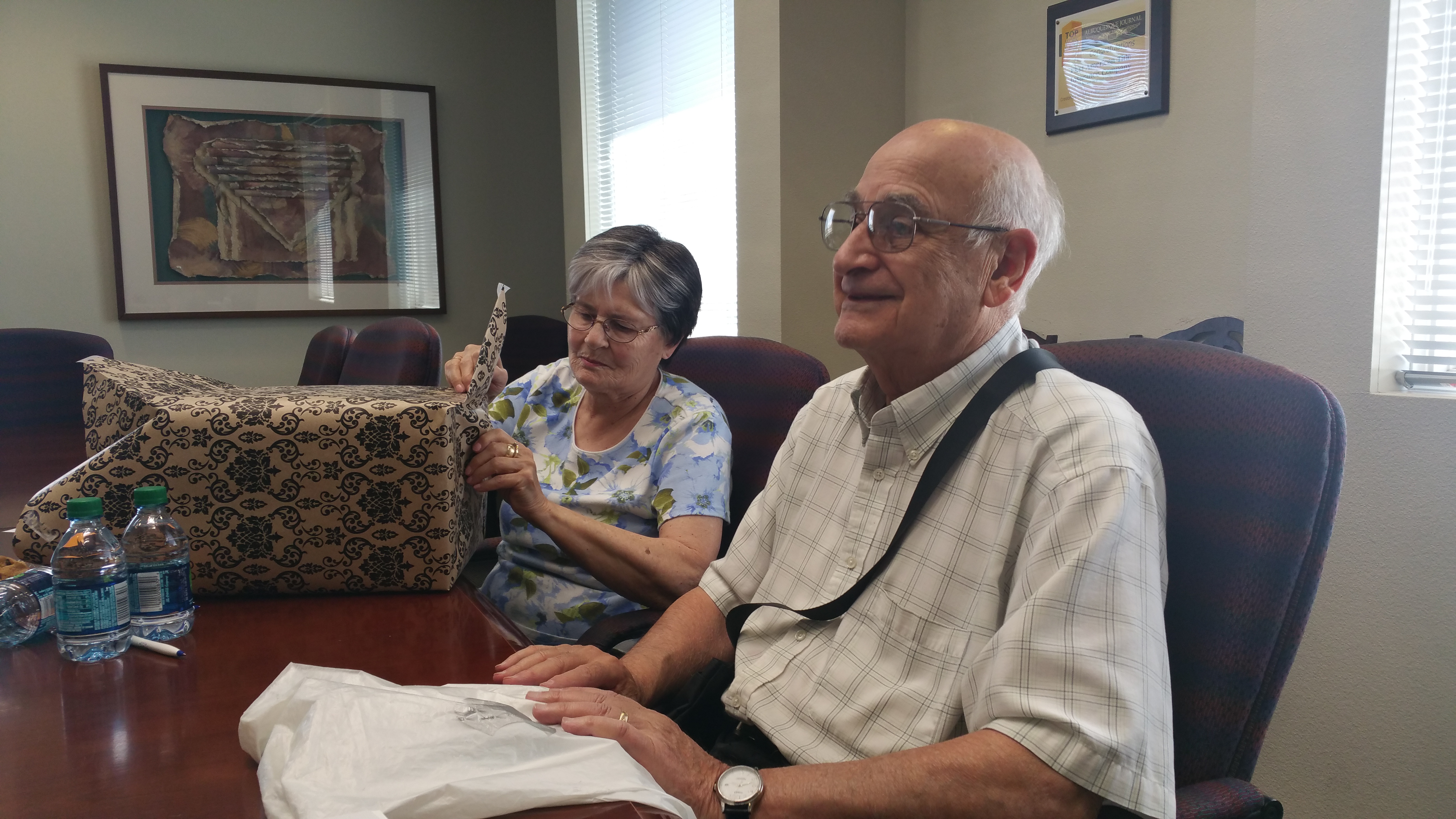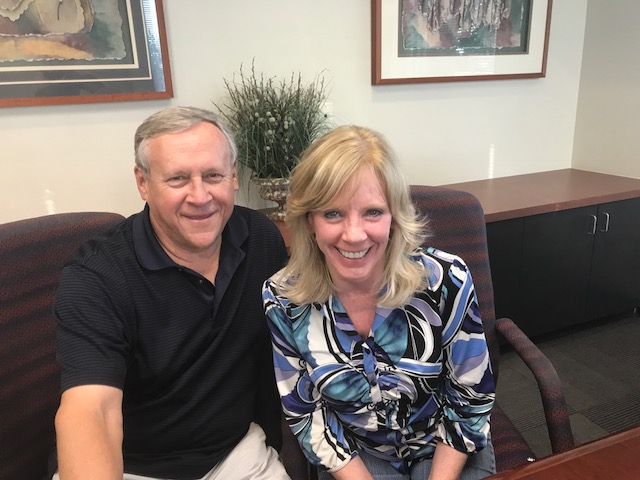 ~Travis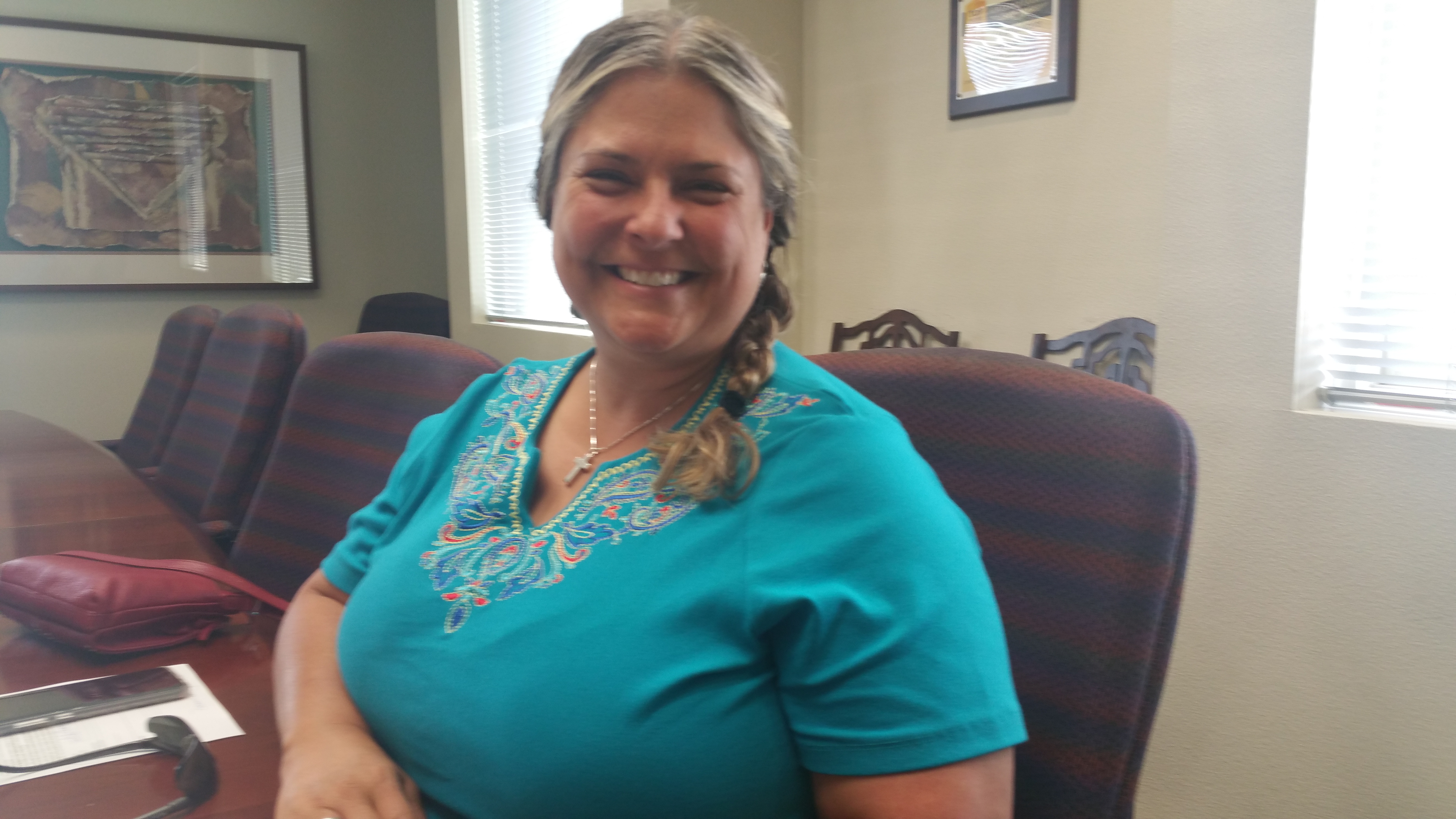 Sandi and her team are awesome! Fast, friendly and careful attention to details. ~House
Sandi was so much better and more professional than the first broker that we attempted to work with. A+ for Sandi!!! ~Price
This was my 2nd home sold by Sandi Pressley. I was nervous but Sandi helped me keep calm & keep my head straight. It sold in 2 weeks & closing was a dream. ~Orgain
The team was great at getting us through this deal. We had difficult buyers and the deal seemed that it would fall through on multiple occasions, but the team fought through and got this deal through. ~Sims
Sold our house in 9 days, helped us get to the finish line! ~Nelson
Excellent Team, they made it happen, on my deadline. Thanks a bunch! A very satisfied customer, a big thanks to Arny. ~Corona
Sarahi was absolutely fantastic. High energy, great response time and very friendly. I recommend the Sandi Pressley Team anytime, especially Sarahi. ~Lopez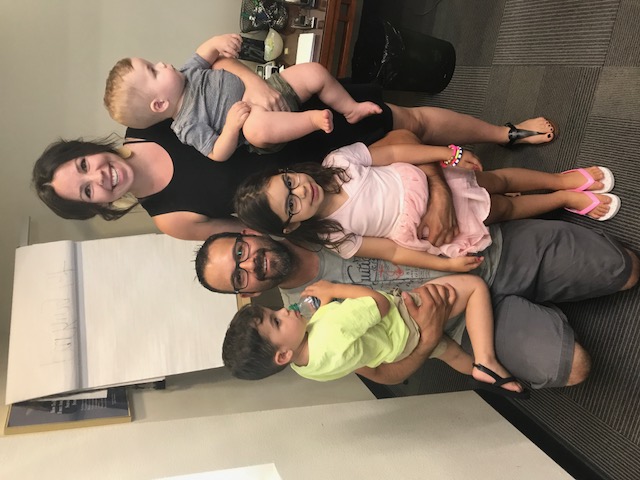 Everyone has been very helpful and accommodating during this process. It made selling very east for our busy family. Also Christa is amazing. ~Torres
We appreciate you Sandi and Alethea! Alethea walked us through the negotiation when needed for the inspection issues, such a blessing to us!! ~Palady
We enjoyed the process!Thanks for making it so easy and selling it quick. ~Wilson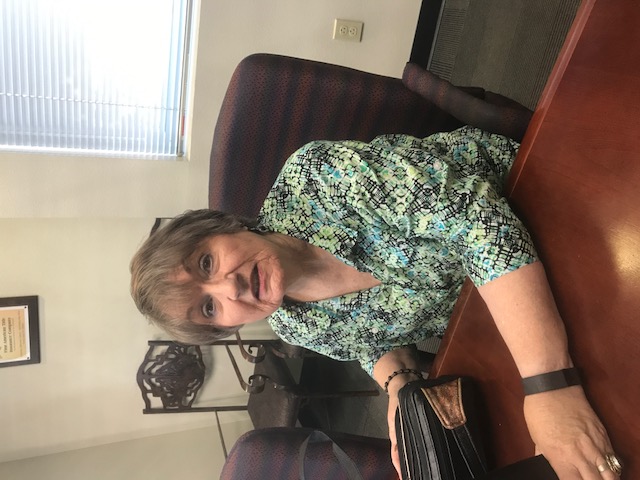 Greeat experience! Very helpful. ~Wilson
Very happy with the service that Tori provided. She always got back to me with the answers needed in a timely manner. Also thank you for the gifts we will display them in our new home. ~Bracken
Once again Sandi sold our house ASAP!! Meredith is awesome!! Very communicative and sweet and she was able to get our house sold within a couple (2) of months! It was sitting for 1 1/2 years with another agent! We love the Sandi Pressley Team! ~Nauta
The Pressley Team delivered from beginning to end! I have recommended your team to others in this neighborhood. ~Sanchez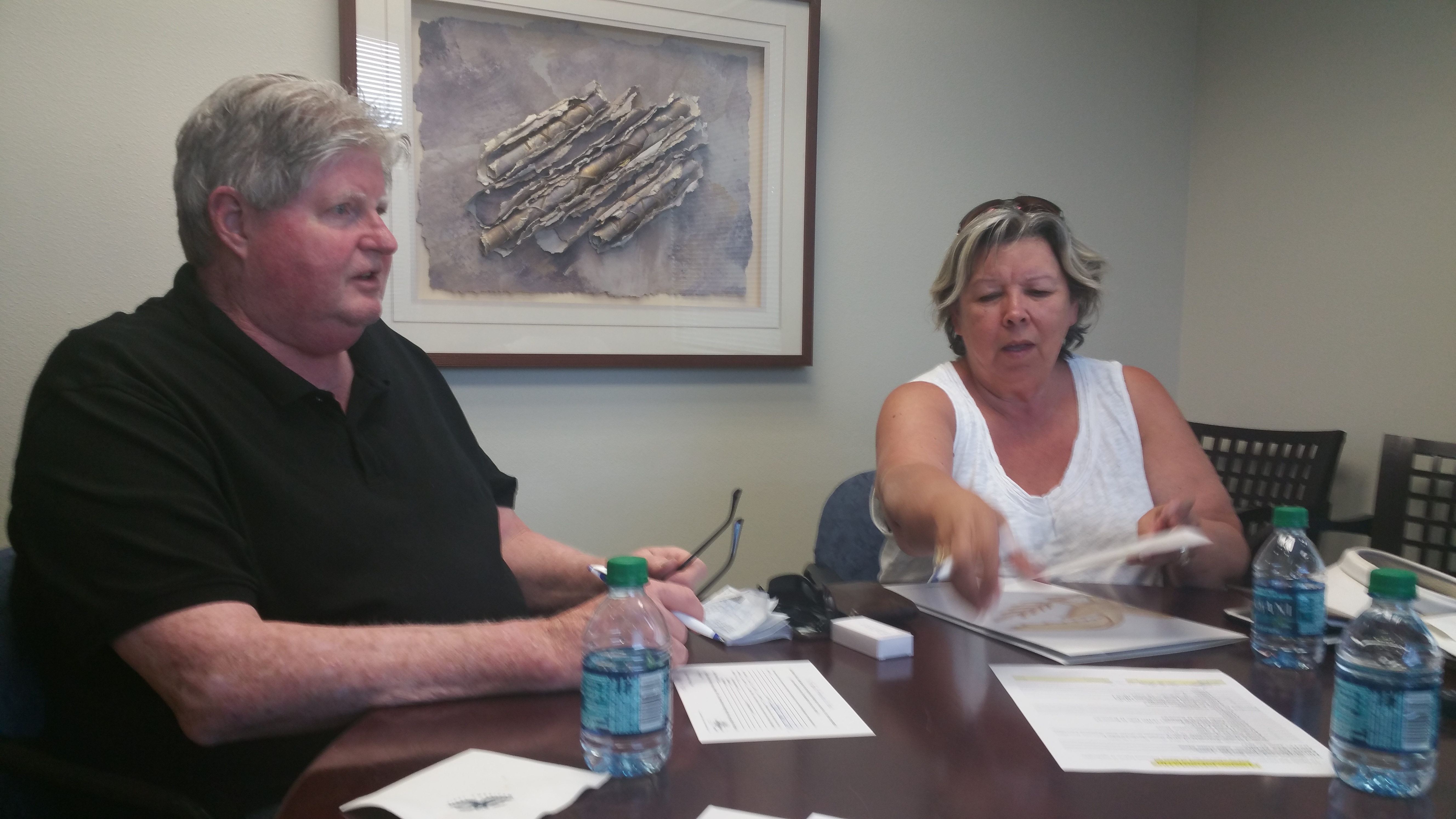 Great!! CASH BUYER!!! ~Becker
This was a fabulous experience with you and your team. I can't thank you enough for all you did to help us get through this transaction. ~Middleton
That Sandi & her crew were efficient and enjoyable to work with. ~Boerschinger
Sold within one week! Sandi does a great job and walks the sellers through every step of the process so they feel well taken care of. ~Reuter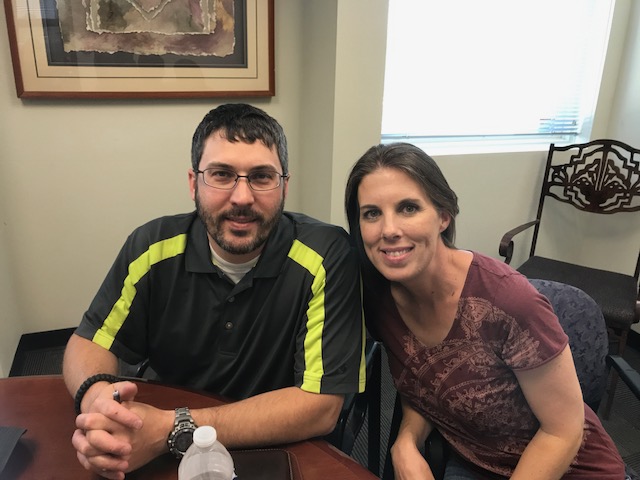 Sandi took great care of us. AGAIN! Listing was quick and effortless on our part. Her team took wonderful pictures to showcase our home. Wonderful set up snagged us an offer in 4 days!! ~Guarnieri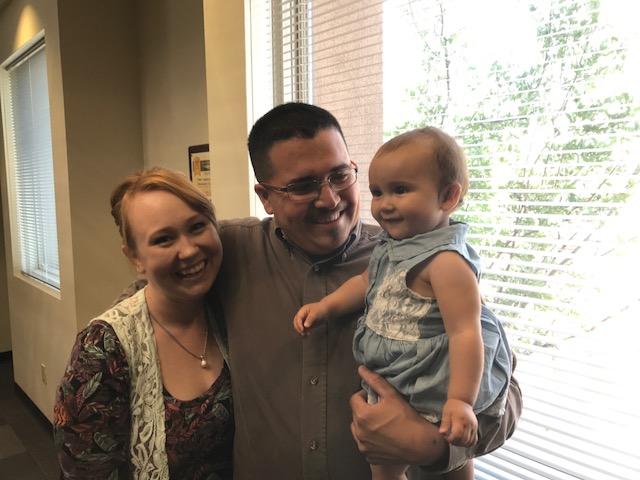 Pain free! I brag to everyone I know about how easy you made this on us! ~Otero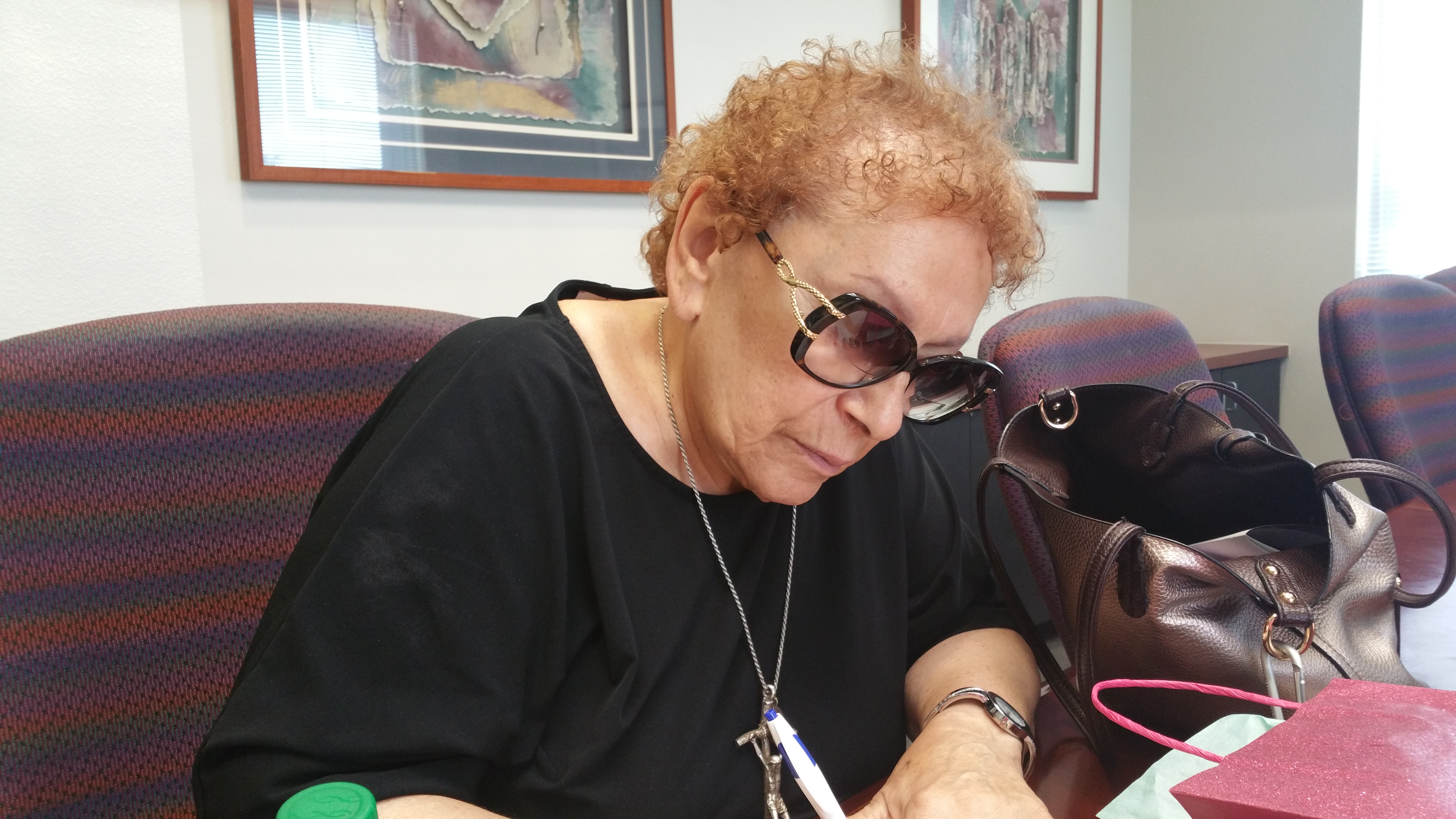 Kind, considerate lade - she listens to you and is very efficient. Thank you Sandi, Thank you God. ~DiBlasi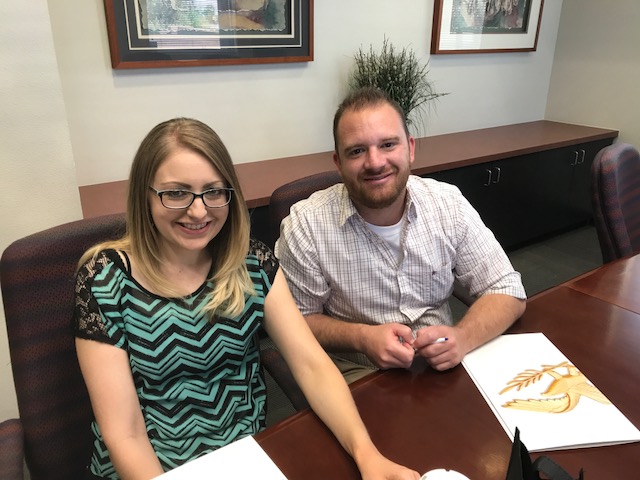 Sandi and her entire team are great to work with. All of them are professional, knowledgeable and extremely friendly. Will definitely work with them in the future. ~Scott
Entire process went so smoothly, thank you! Team was amazing! Glad we were able to work with you again. ~Barela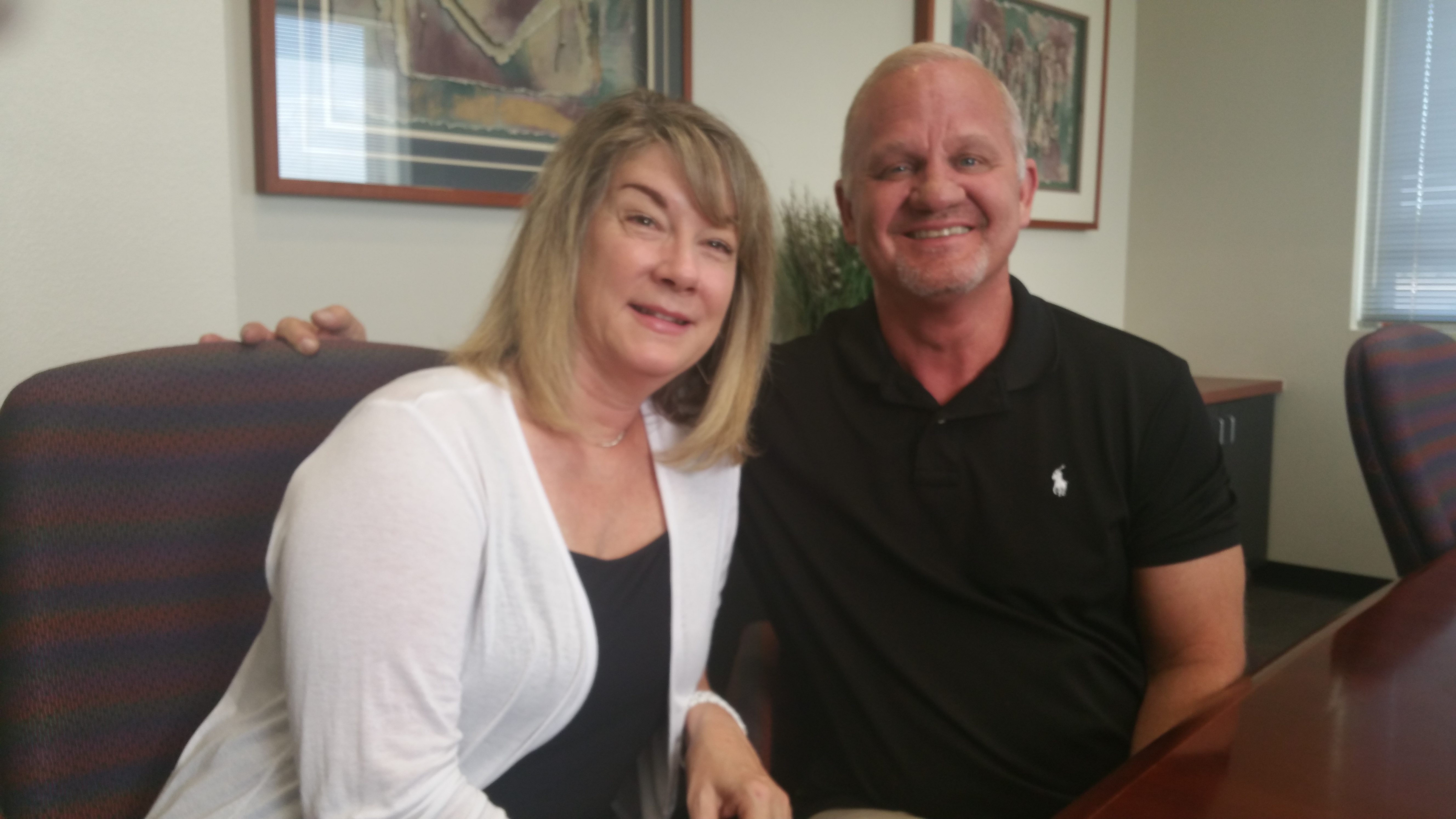 Your team is awesome and we will always be so appreciative of the great job you did when we have the opportunity. We will always recommend you. you guys are all the best!! ~Lowrimore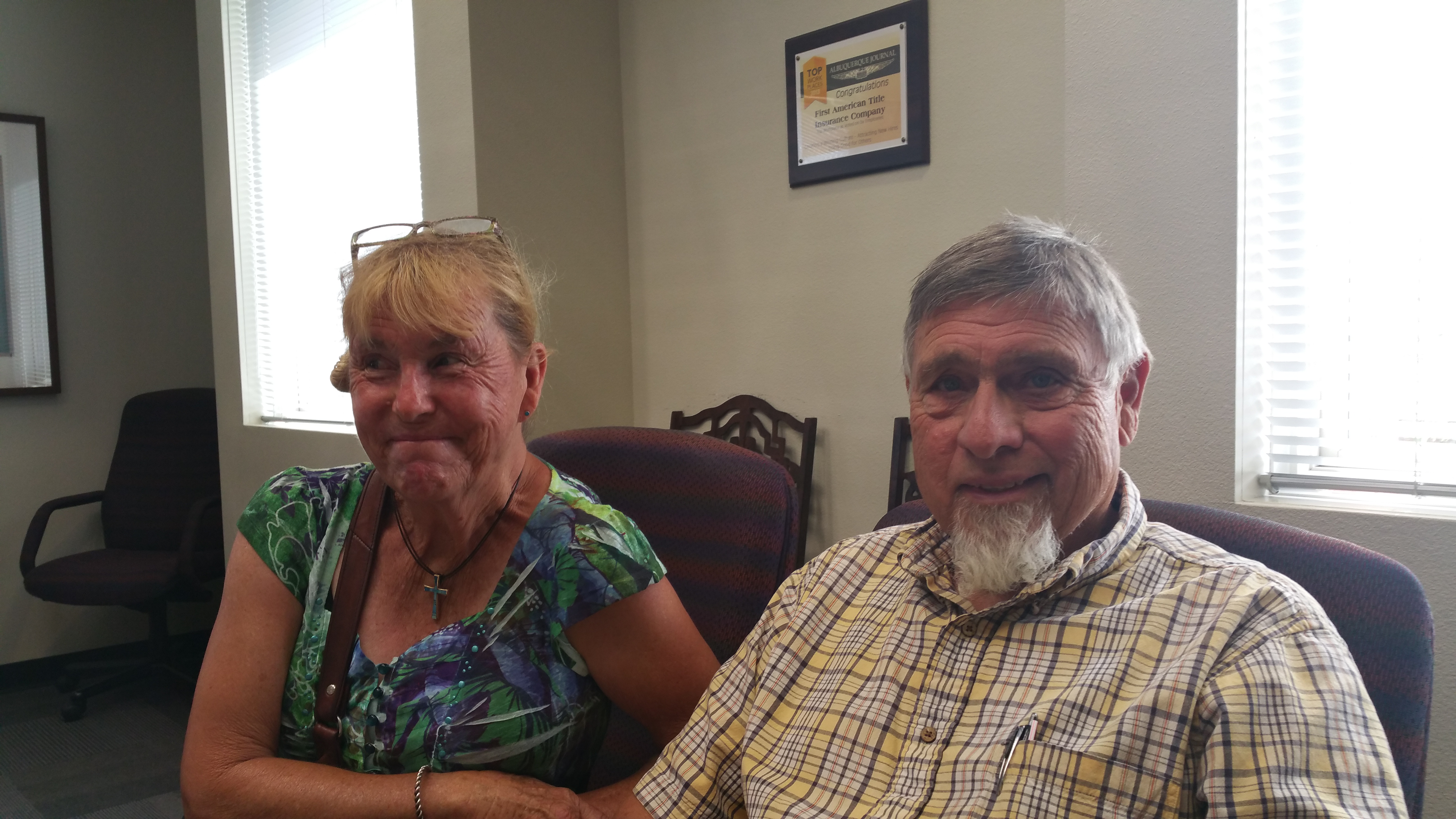 Meredith is Tops! Very efficient realtor! Highly recommend! ~Sample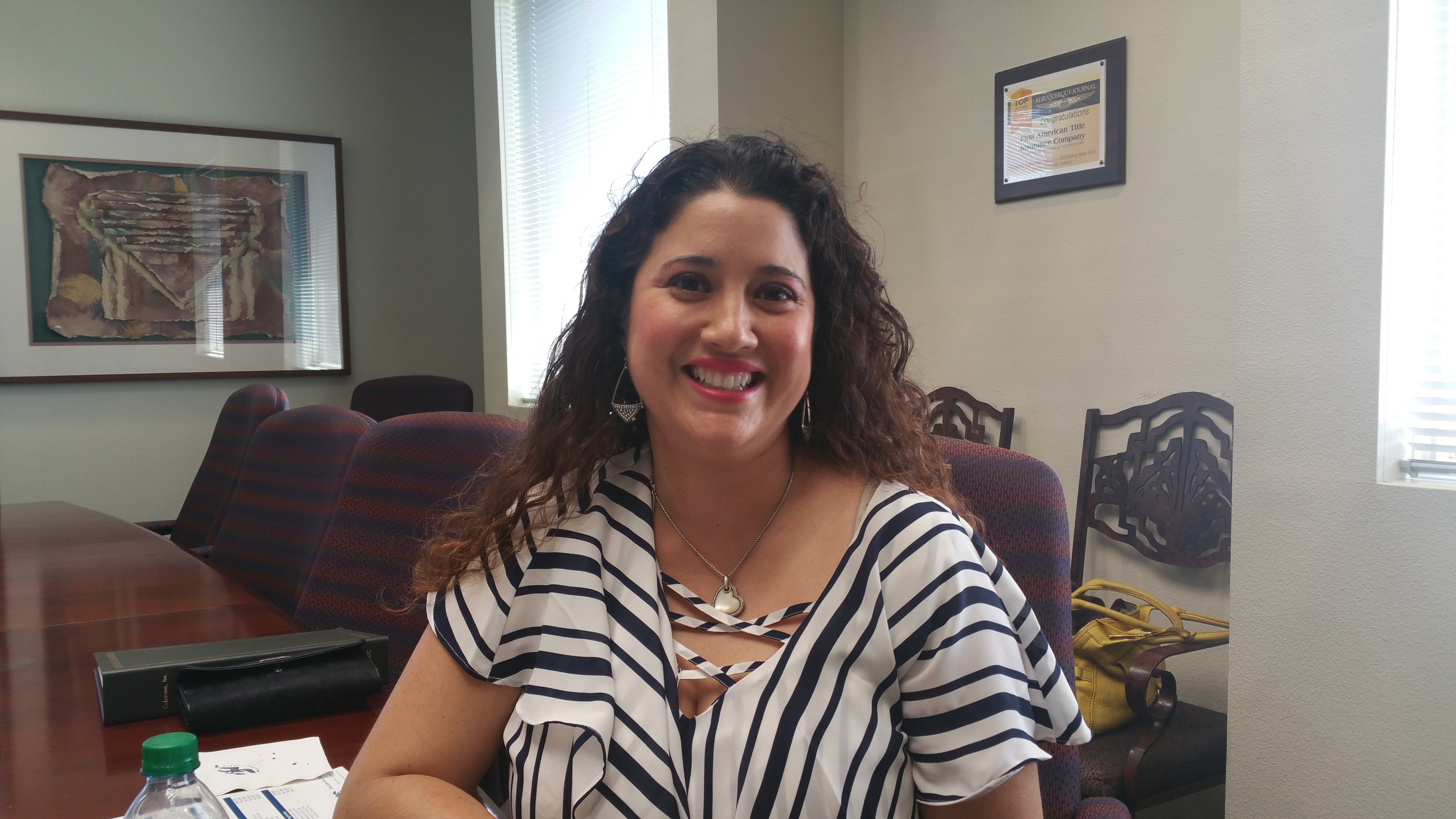 The Sandi Pressley Team was amazing! Very professional and took care of everything. I had no worries because I know I was in very good hands. Highly recommend them over and over again! ~Carbone
"Sandi is the top of the real estate game in and around Albuquerque and has been for 30+ years. She and her team made everything from the listing to closing a great experience! She lives and breathes helping her clients realize their real estate dreams. She has lots of clients but she makes you feel like you are her only one. You just know she is absolutely not going stop or be dissuaded until those goals are realized. I would recommend Sandi and her team to anyone who is interested in having a very professional, highly driven, goal oriented partner in the pursuit of their real estate needs. You will NOT be disappointed!" ~Huttun
Albuquerque, like most large cities, has a ton of realtors to choose from. Sandi Pressley sold my husband and I our first home there... probably 25 years ago. Jobs moved us to Calif., so we rented out that house. Then we moved back and got one of Sandi's team to sell us another home. Then our daughter moved to Albq and so we got Sandi to sell her a home. Then a home on our street came up for sale and we called Sandi and bought that, too.
Long story.... but every sale has been fast and efficient. This most recent sale was sold at full price, in one day, and has rolled just as smoothly as all the rest. During all our military movings, we've learned... no sale goes as smoothly as a Sandi Sale! Thanks
thanks to the whole team involved in this sale, Robin.. from Sandi's team getting it sold at full listing price, in l.5 days... through the entire process... it has flowed more smoothly than any hone sale I've ever had and...as the wife of two deceased military men...we've done that a few times!let me know if you ever need someone to recommend your services!!! THANKS... ~McCurry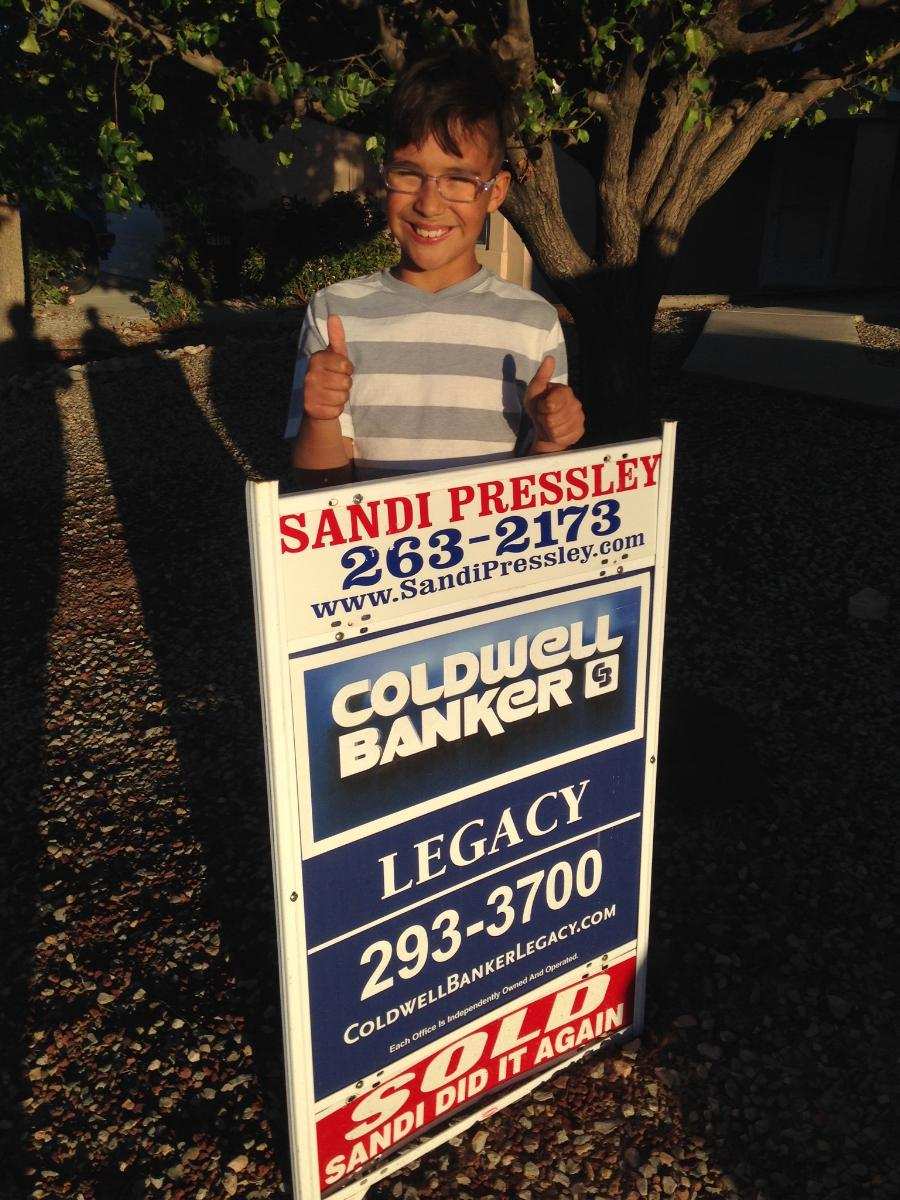 This is my third transaction in eight months and it went wonderfully! If I ever need a Realtor I would without a doubt use The Sandi Pressley Team!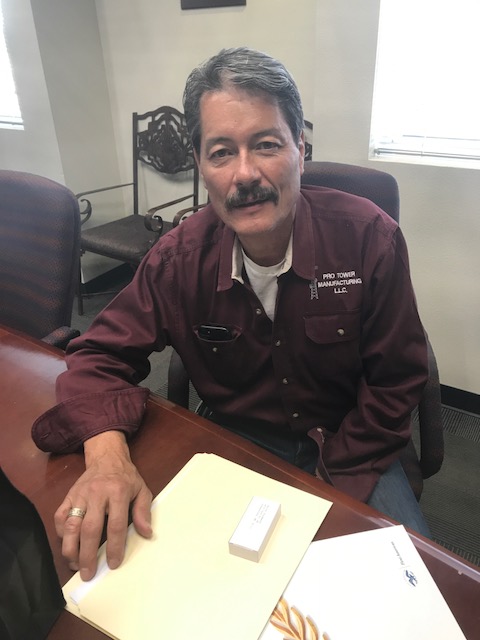 Sandi Pressley Team were amazing. Kat Jacob was awesome, they all were very atentive and responsive through the whole process. Great Job!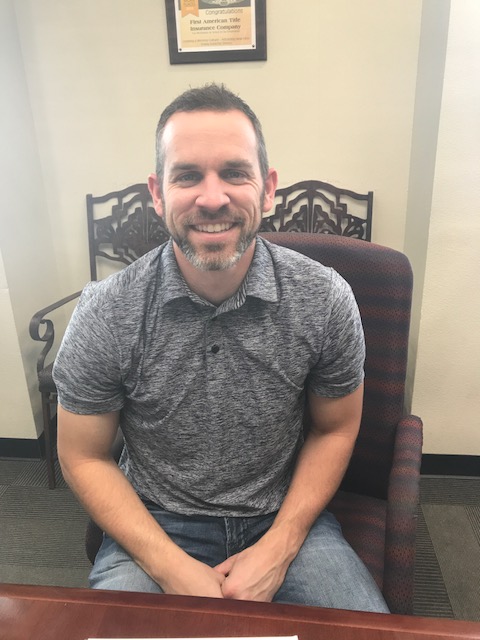 Meredith and Team were Great...Thanks so much!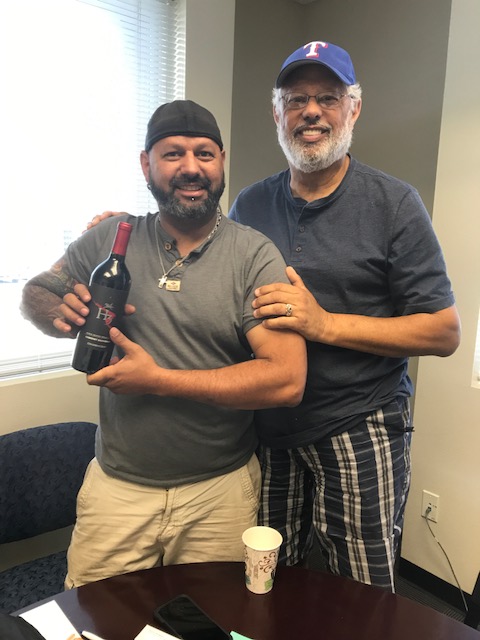 Tori & the Team were absolutely amazing and helpful.
"We were relocating for work and due to that needed to sell our home so we could transition to the new areas. We listed our home with another agent who focused on just foot traffic and broker lunches. Sandi knew that to sell the home it needed to be priced to move and was honest in the home condition that now that we had moved that it needed to be professionally staged. Sandi has a team working with her, from initial staging, photos, open houses and the closing process. She stays in contact with the team and you as a customer. In the end she helped us sell the home quickly and move through the closing process. The previous agent never even brought any offers to the table, where Sandi's team brought a few. Thanks for the professionalism in the process and would recommend anyone moving, relocating to the area or looking for their dream home to use her as your agent. THANKS SANDI for a team approach......" ~Bogie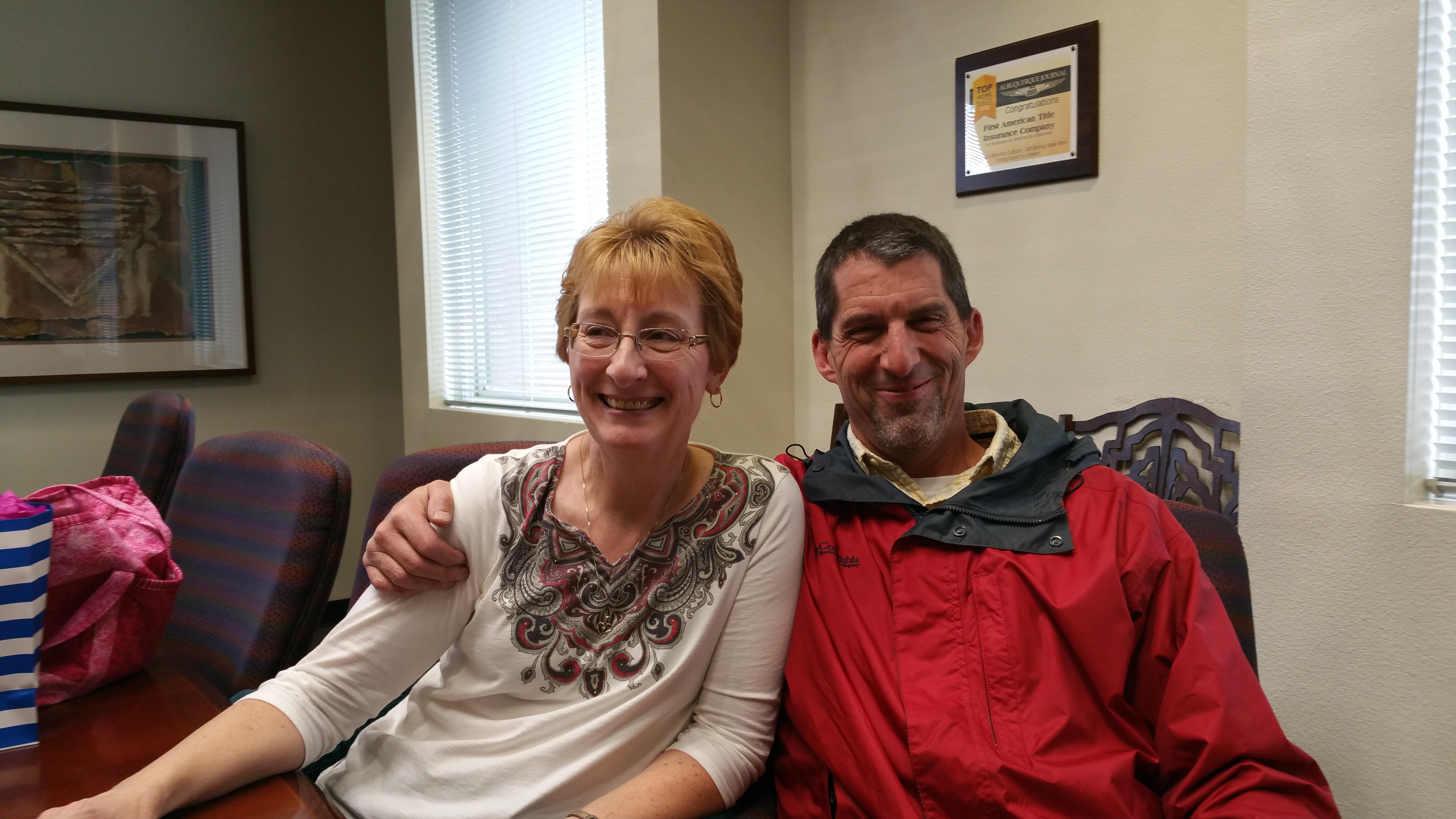 Sandi is the best!! She sold our home in under 24 hours. She is amazing! ~Gysberg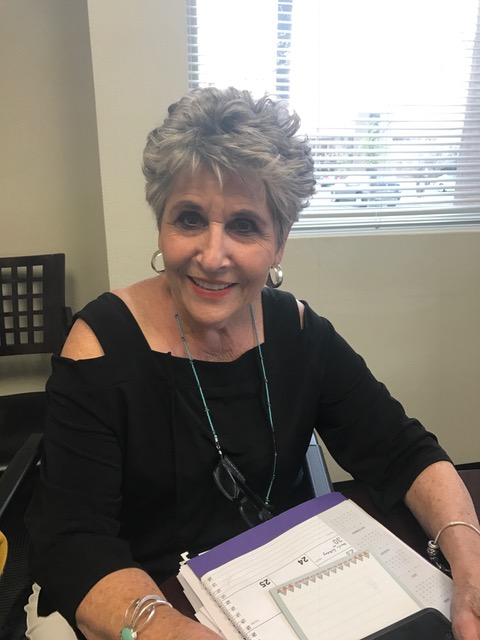 I have had a fantastic real estate experience with Sandi. She knows the business and I am so grateful for her help in selling my house so quickly - first day on the market. Such a relief to turn everything over to her knowing I was in the best hands ever! ~Foster
Absolutely Perfect! The hardest working crew out there. Thank you for everything. ~Whitsell
Wonderful customer service! Sarahi went above and beyond to make sure we understood the process. She is just the best! ~Hieshetter
Excellent service from Sandi and her team. The seller (us) like to receive all the information they can get even if it seems trivial to the team. Thanks so much to all of you!! ~Gonzales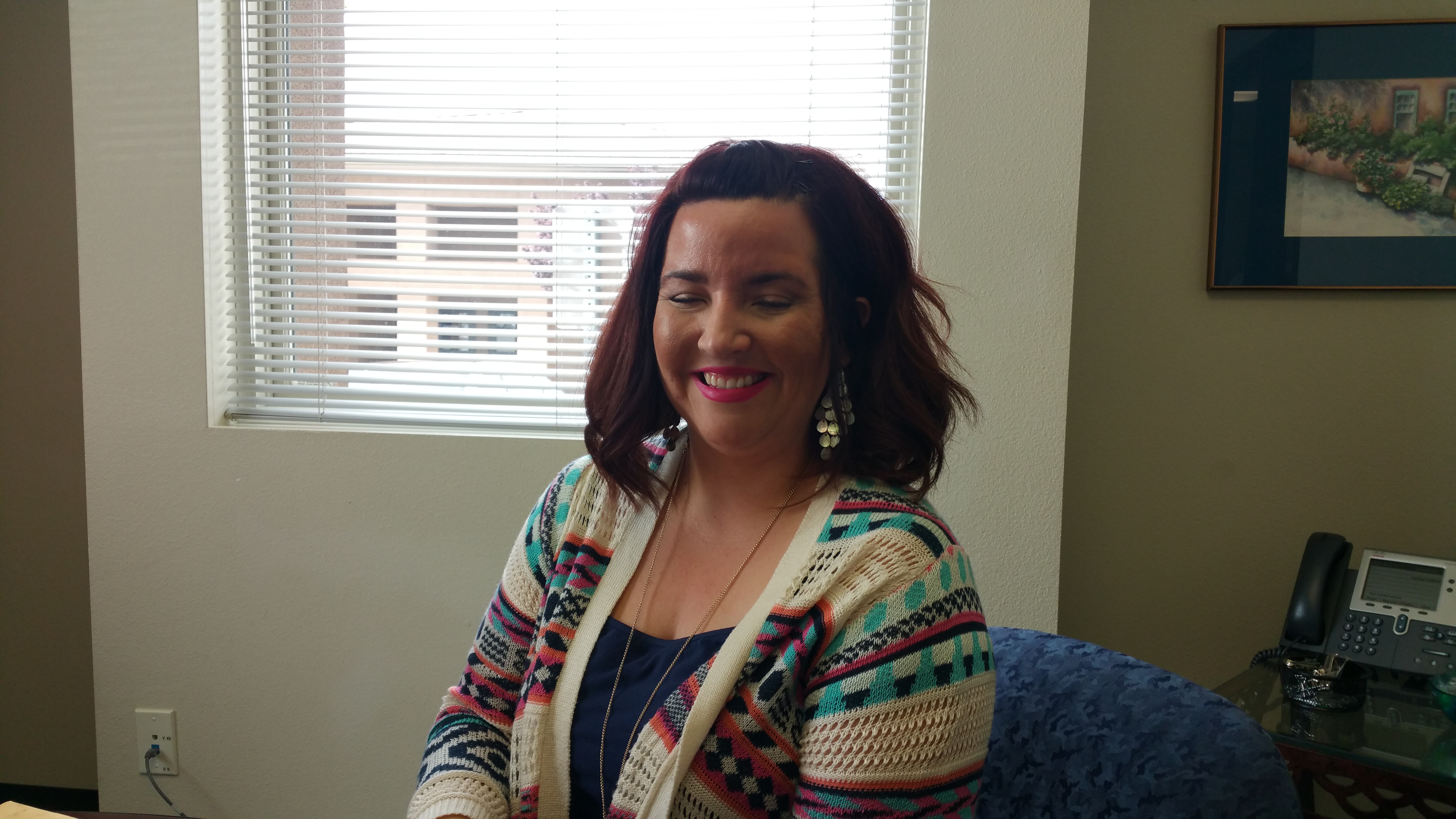 Sandi is Fantastic! I went with a previouse Broker to no avail. I listed with Sandi and she sold my property in 10 days. I would recommend Sandi and her Team to anyone and everyone.
Sandi's entire team has been so gracious, efficient and easy to work with. A real pleasure to deal with. ~Sofka
The Pressley Team did a phenomenal job not just marketing and selling our house but in making the actual sale process, inspections, closing go very smoothly. Even your photographs are better than anyone else! We could not be happier with the great work they did and would absolutely recommend them to anyone. ~Williams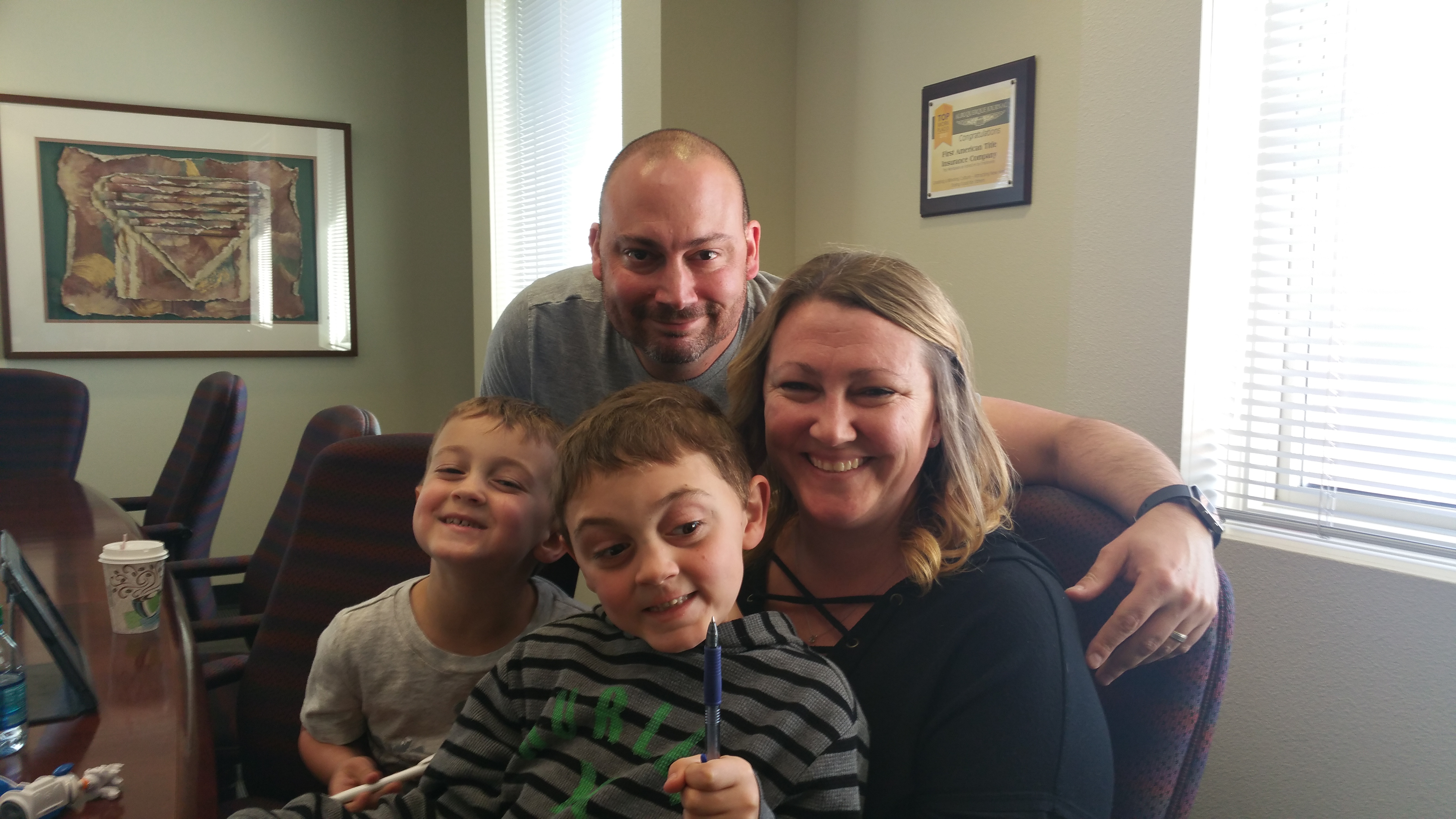 Everything went very smoothly. The team was incredibly helpful through the entire process. ~Riccio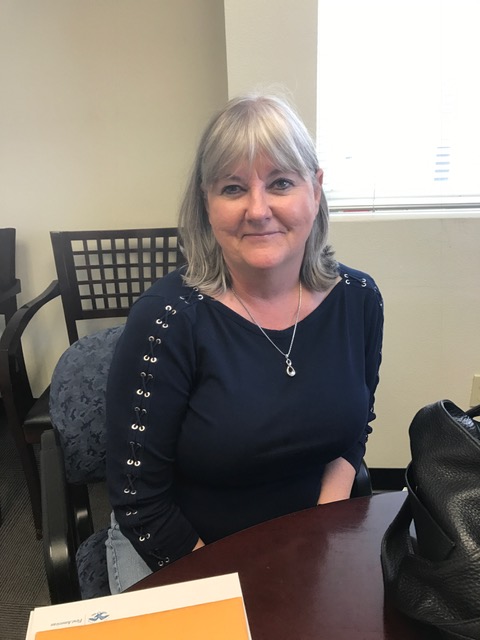 Sandi is the best. Took great care of me thru this transaction as well as her team. ~Christopher
"Sandi is the best! She made the whole experience of selling our estate home so easy with her guidance and attention to detail. She is a real firecracker and sold our home very quickly with her excellent negotiation skills! Sandi's warm and exuberant personality make her a real joy to work with. I would highly recommend her to buy or sell your home!!" ~Halsey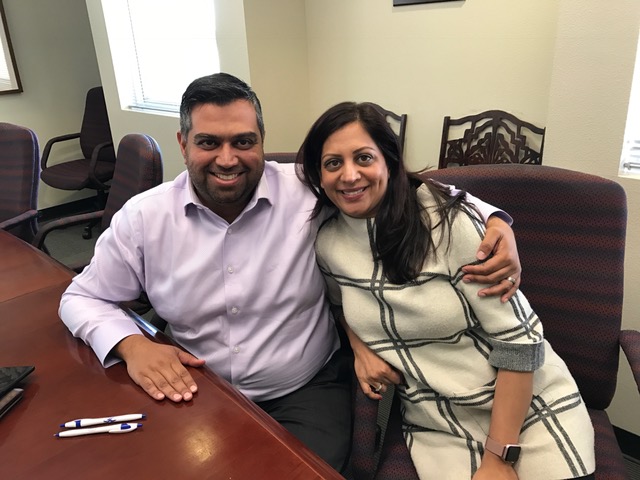 Thank you, a smooth and easy transaction! ~Kassam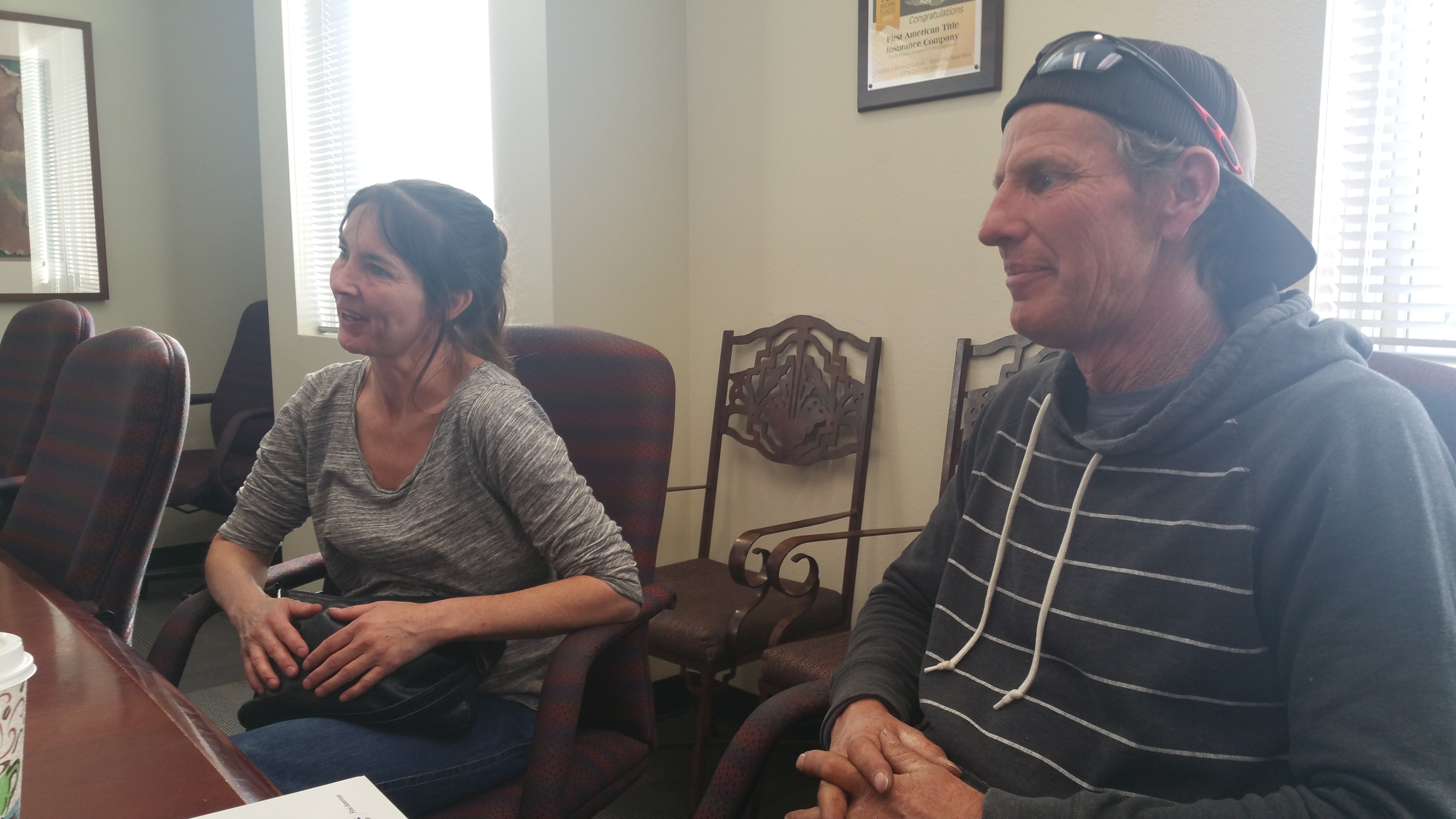 We had the best time working and meeting Sarahi. We will work with this team again! THANKS! ~Marlow
We have had the best experience selling our first home with the Sandi Pressley Team. The communication was top notch! Thank you! ~Wardecker
Sandi is the absolute BEST! Easiest closing i've ever had! ~Wolfe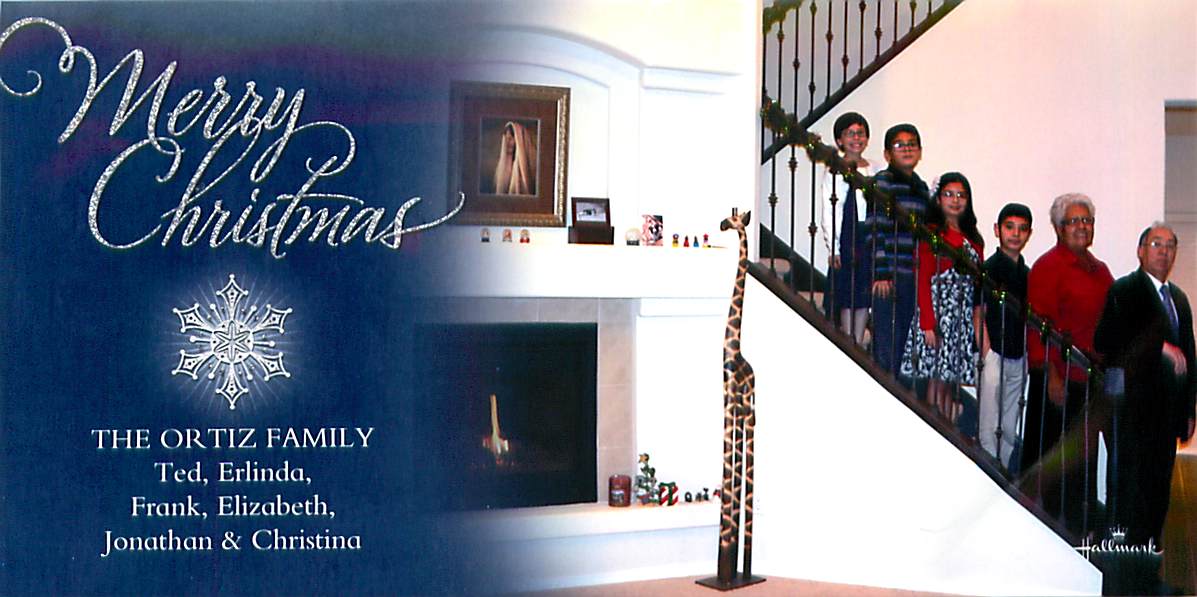 Thank you so much for everything you did for our family. Sucess is measured by kindness from the heart and your Team has most. We love you. ~Ortiz
Everyone involved was very professional, efficient, friendly, and compassionate. I really appreciated the efficiency of the process. ~Bloomstein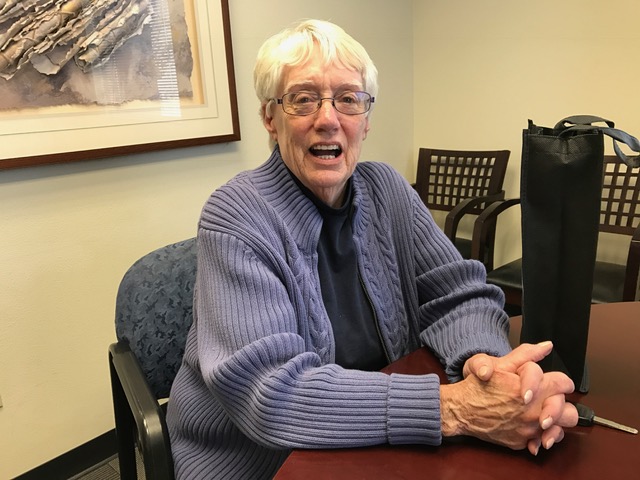 Extremely Pleased! ~McGee
I have been very satisfied with the efficiency and professionalism of The Sandi Pressley Inc Team. They were very organized and exceeded my expectation. ~Thudeau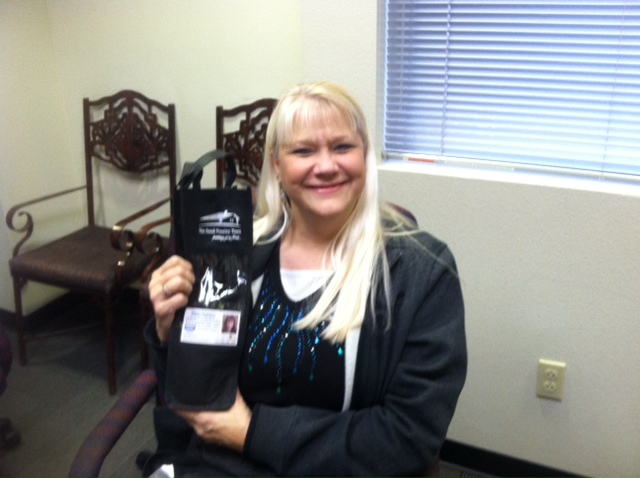 Your assistant Sarahi was great! I would recomend your team to everyone! Super fast sale and closing. ~Armstrong
Professional, smart, experienced...we could make a long list of the great things about Sandi and her excellent team! Not only did we have the sharpest real estate agent in New Mexico, but her team was amazing and we always felt we were getting the best exposure and the best handling of our home. Selling a home in our price range was difficult in Albuquerque, but Sandi and her team were always on top of things, always evaluating and always promoting our home. She got us through to close when I don't think another agent could. ~Arvayo
Within a week of listing my home with Sandi, she scheduled an open house. I received a full price offer that evening. She and her staff were there every step of the way of the transaction to closing with such professionalism and expertise. Working with Sandi and her team gave me the me the peace of mind of knowing that my investment property was in the very best of hands. Thank you again Sandi and team! Class act! ~Lucas
Sandi was positive and encouraging throughout the entire process of selling our home. She has assembled a team of people who are willing to work hard and work together to get things done. Our sale had a few bumps along the way, but there was always someone right on it to get things going smoothly again. My phone conversations with her were always reassuring and Sandi took extra time and effort to make sure we understood everything. Her closing manager, Alethea, was also very instrumental in getting our home closed. She came up with some great solutions and was a skillful negotiator. We are very grateful to everyone on the team that got our home sold! ~Garcia
You guys were the reason behind my happiness as a first time buyer and you make it easy to us and if I plan to buy another new home it will be through your help for sure. Thank you for your help. ~Lewis
Once again outstanding from day 1 - house sold in lightning fast time. Third house with Sandi in the past 28 years. Every time they are fantastic. ~Vietti
Excellent, everyone was pleasant to work with and very professional! ~Read
Sarahi is the best and we will use her for any transaction we have in the future. ~Riddle
Everyone on the Team so lovely to work with, they were always on to of it! ~Sandqvist
The Sandi Pressley Inc Team are excelent people; very helpfull and honest. ~Rojas
The Sandi Pressley Team was a great choice to go with when selling our home. Everyone was on it and knew what was going on and on top of it. ~Dragoo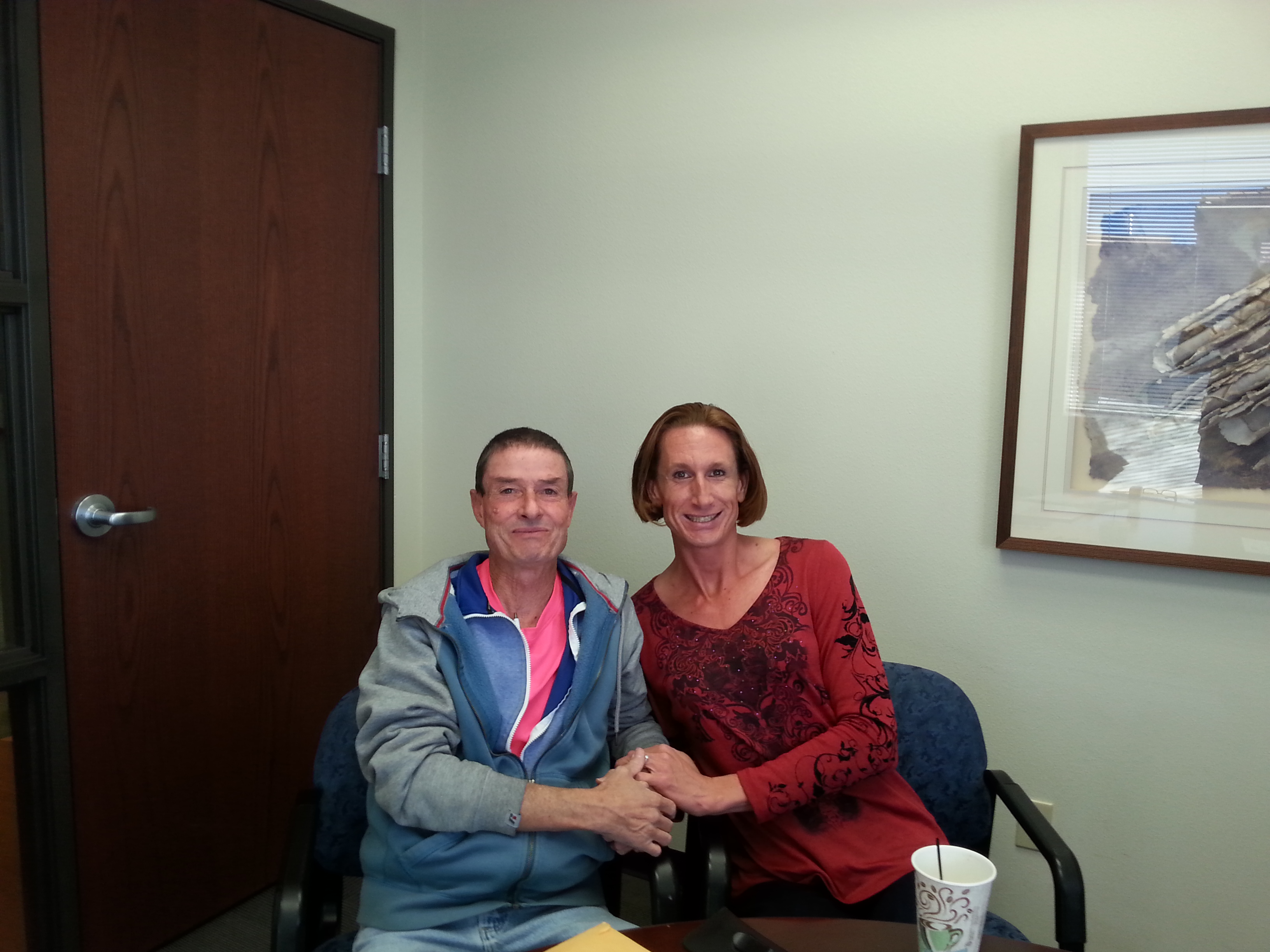 Arny Rocked it Again! ~Olson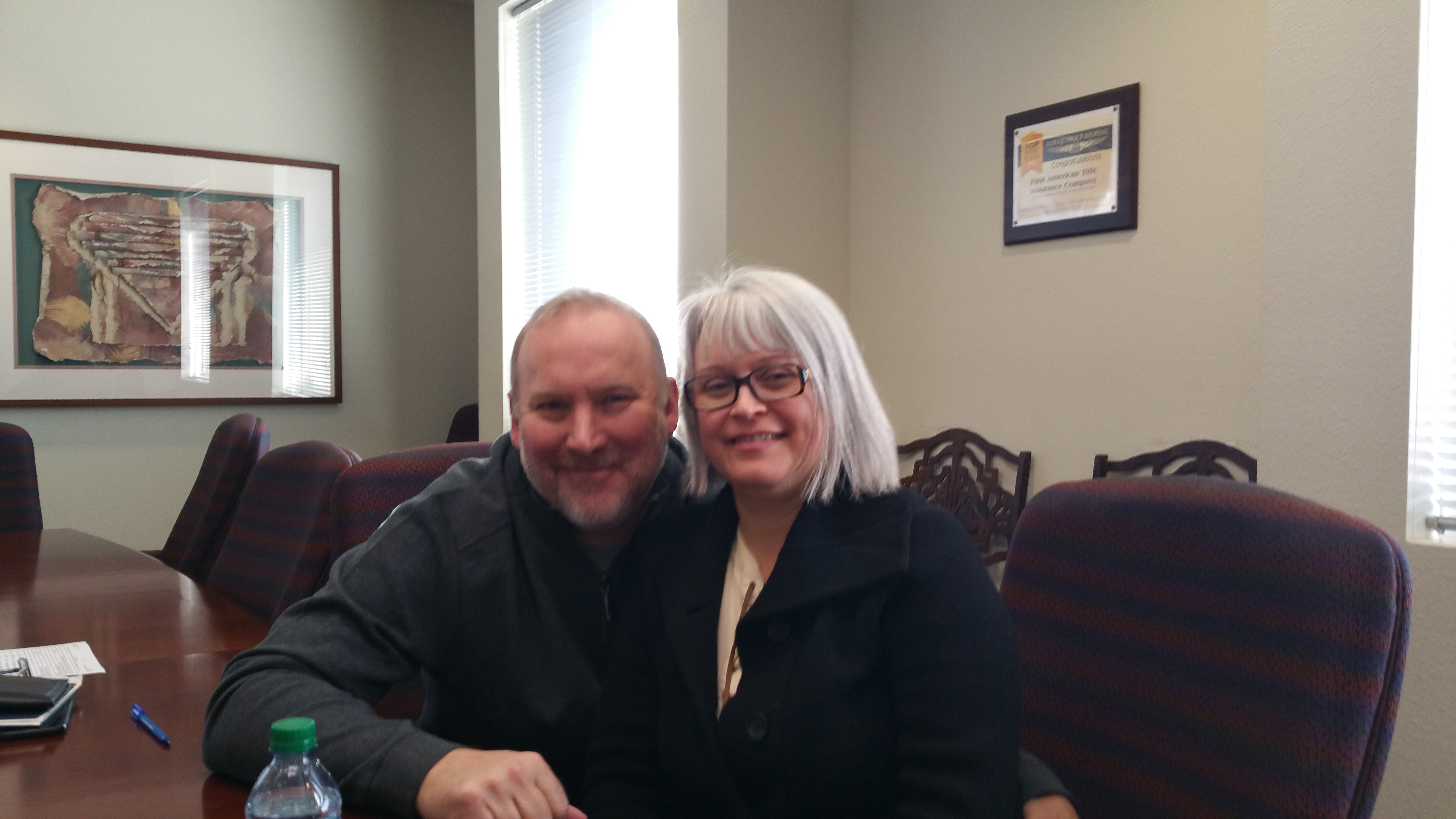 This was a very positive and seamless experience. We would be happy to recommend the team to others. ~Wattenbarger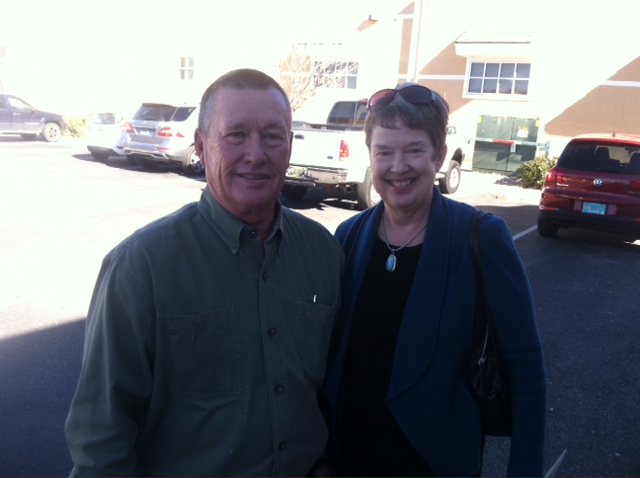 Great process, Sold Fast; Very Happy with The Team!! Sandi Rocks! ~Nowicki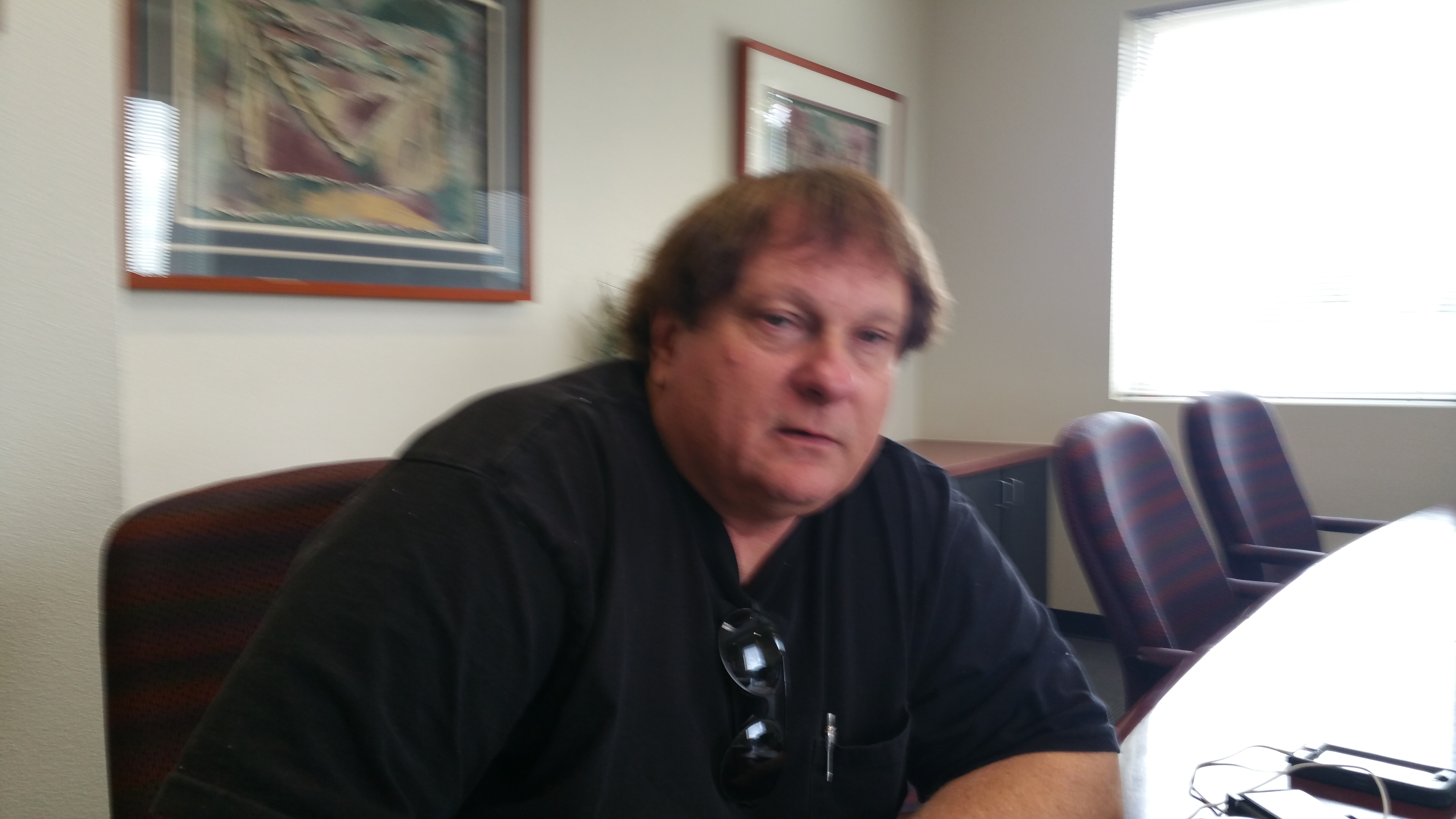 My wife & I built, sold & purchased multiple homes through our 30 years of marriage. In the past 4 years I have sold 2 & purchased 2 homes with the support & expertise of "The Sandi Pressley Team". I am not an investor just a regular consumer trying to find the right fit for my family. I didn't know Sandi Pressley until I wasted precious peak selling months trying to sell a home with two other purported "top agents". Sandi & her team swept in to save the day. I must honestly say that Sandi & her team are the consummate professionals of the New Mexico real estate industry. Whether you want maximum exposure for a property you're selling or daily attention to what's new if you're purchasing they have got you covered. Whether you are looking to sell or purchase a home in New Mexico & need "tlc" or accountability for results, 5 Stars does not come close to describing the "Sandi Pressley Team" experience. I highly recommend Sandi for any real estate transaction in New Mexico. ~Loehr
When you want to sell your home - Sandi is the best, otherwise be prepaired to wait... Thanks again for everything! ~Petersen
Professionalism at every level of the team. You exceeded our expections, amazing! ~Dewey
If there is perfection in real estate, that is represented by Sandi and her team. We had the best experience ever selling our house. Thank you! ~Popa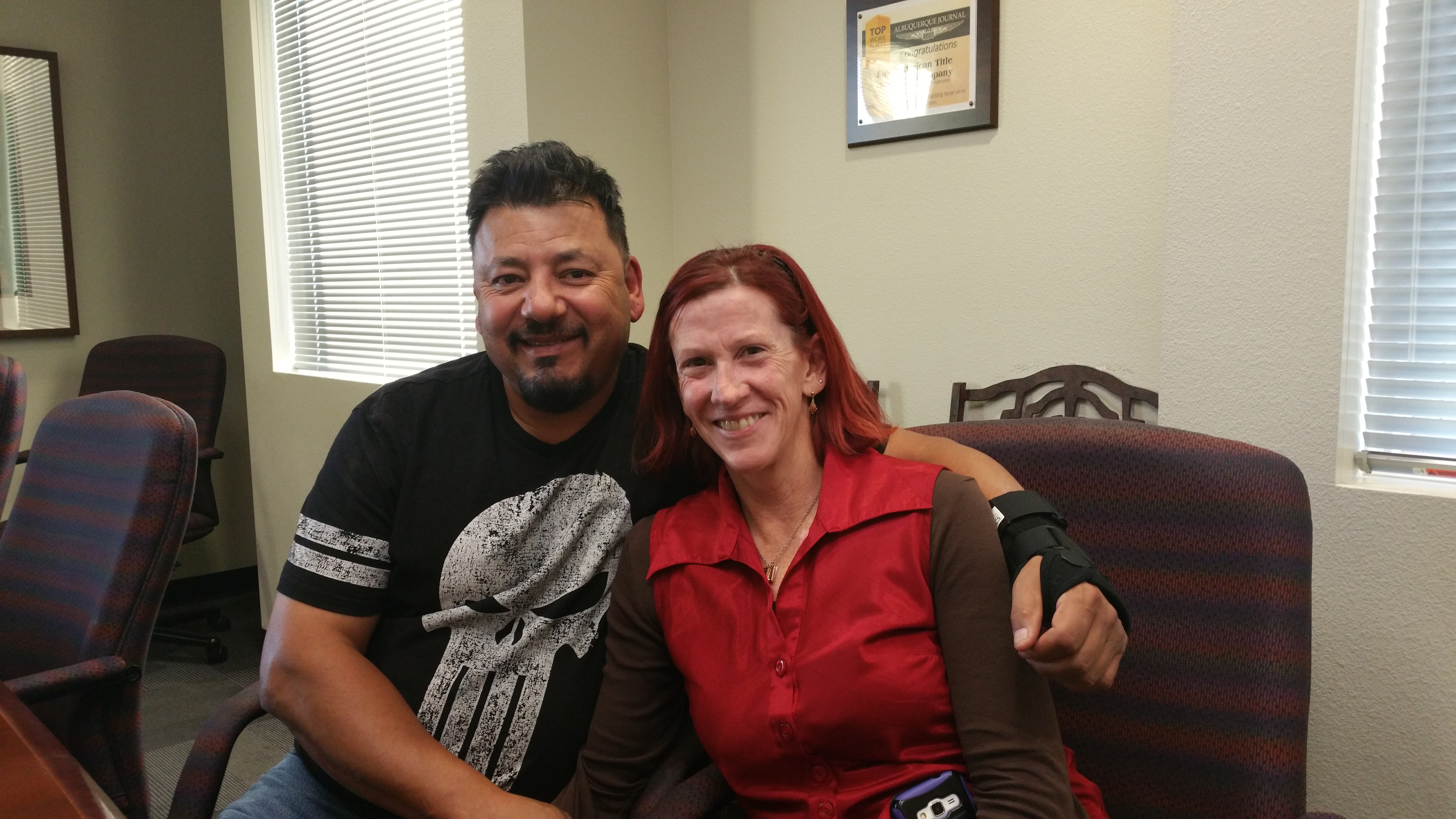 We were amazed by how everyone on the team worked so hard to make the sale of our home happen, especially when any problems arose there was always someone working to find a solution. They always came up with creative ideas and also were very reassuring to me! ~Garcia
We have now sold two & purchased one home with the Sandi Pressley Team. All of our experiences have been incredibly care free. The entire Team has worked very hard to make our experience a very professional and positive experience. They are the only team we will work with. Thanks for all the help! ~Loehr
Alethea was great! She was very helpful to all our questions and made this whold process great for us. ~Gutierrez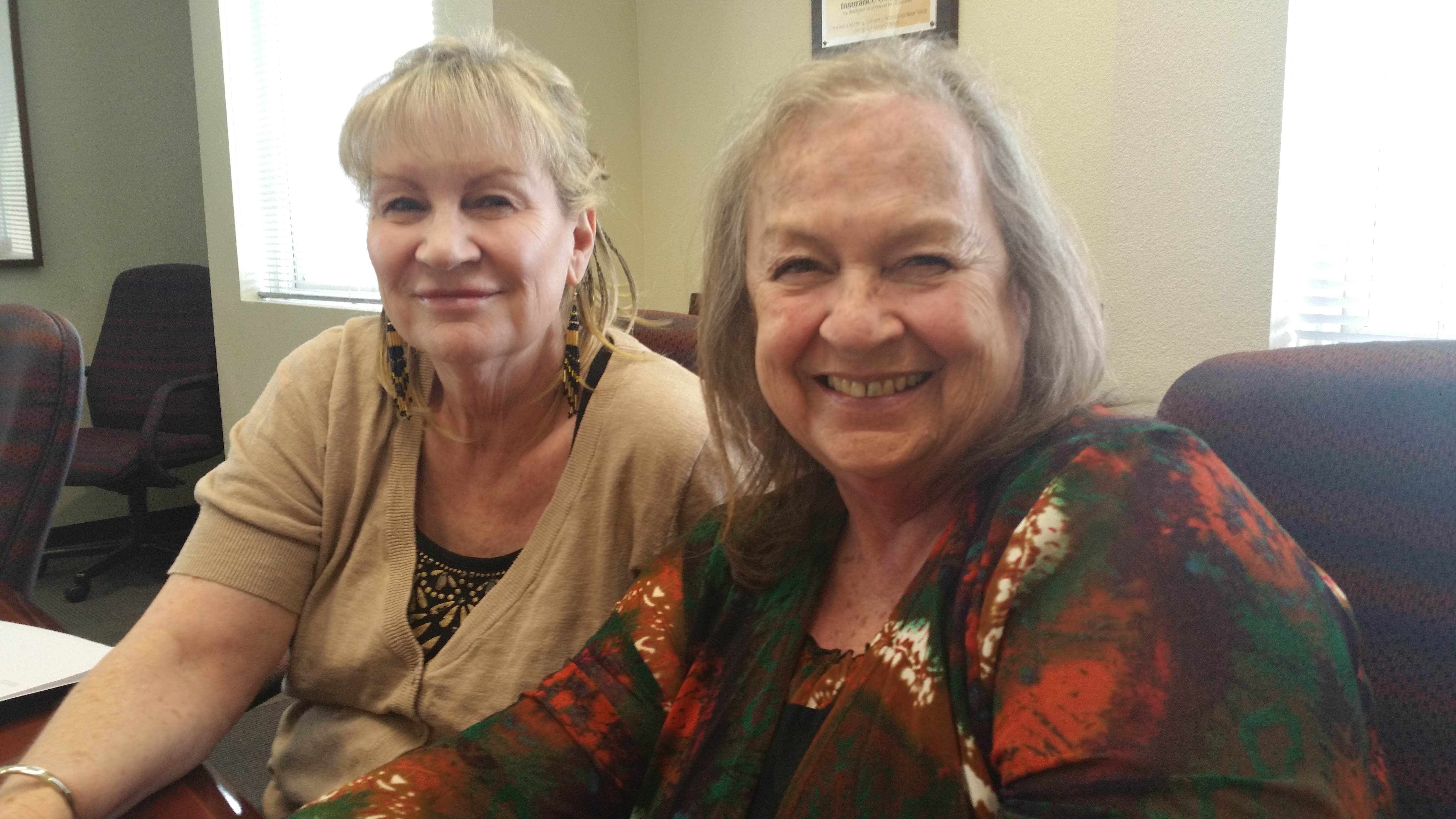 Love the entire Team! Special thanks to Kat & Sandi! ~Culpepper/Wade
We have had an extremely great experience with the Sandi Pressley Team. Not only very professional but pleasant and welcoming especially under very stressful situations. ~Ortiz
Prompt and smooth listing, especially well advertized. I really liked the email feedback everytime our house was shown, very helpful and reassuring. Our house sold in 10 days and the after care was awesome for seller/buyer! ~Rogers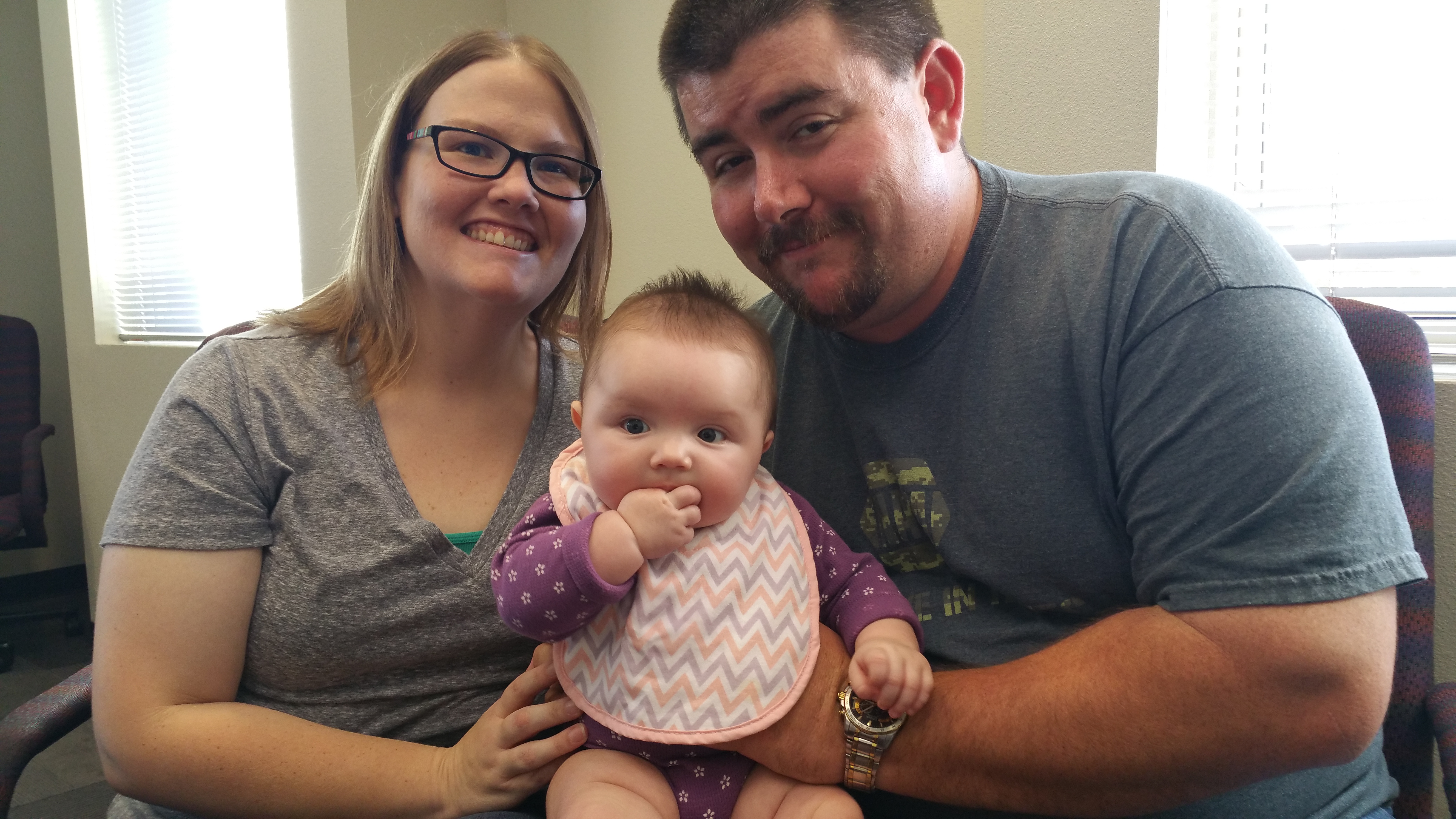 Meredith was wonderful and extremely helpful throughout the entire process. We were a little nervous about selling our first house but the Sandi Pressley Team made everything incredibly east! ~Kessler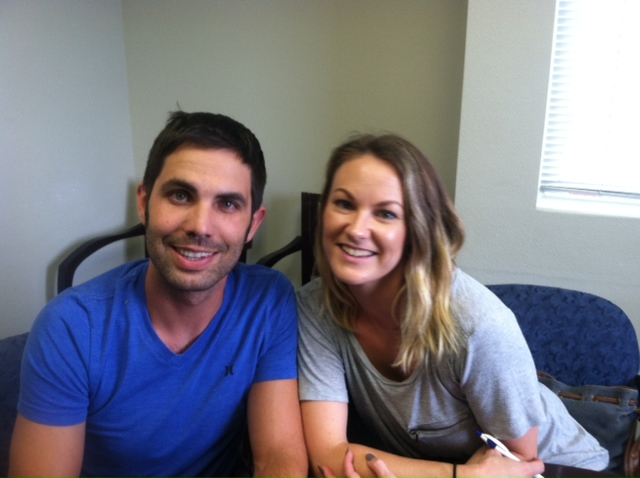 Sold in 3 days, multiple offers, we can't complain! ~Watson
Awesome! Great Job! ~Bringhurst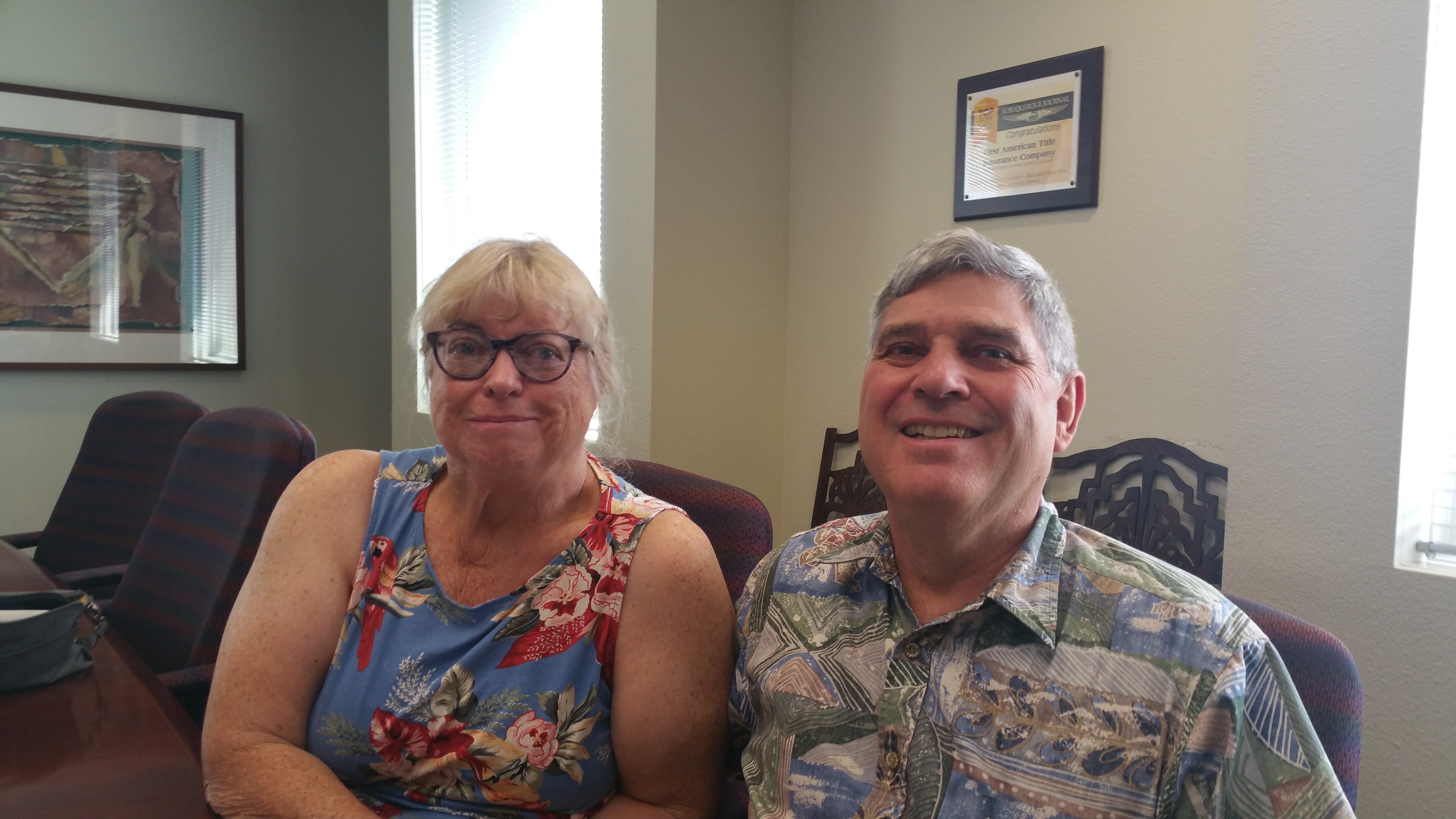 Happy Clients! ~Smith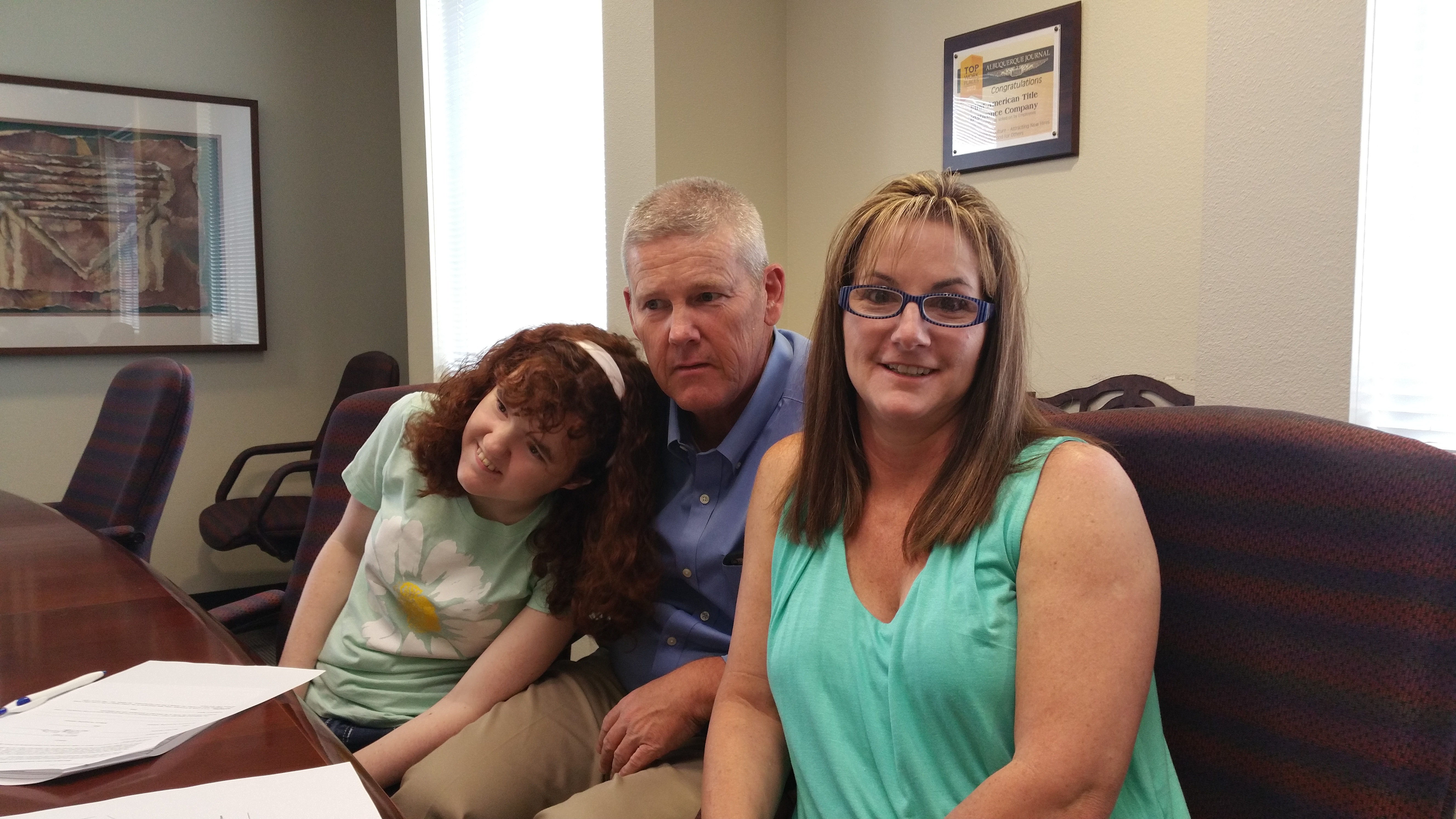 The whole team were very helpful. They went above and beyond in helping us navigate the issues that come with selling a house. ~Cogan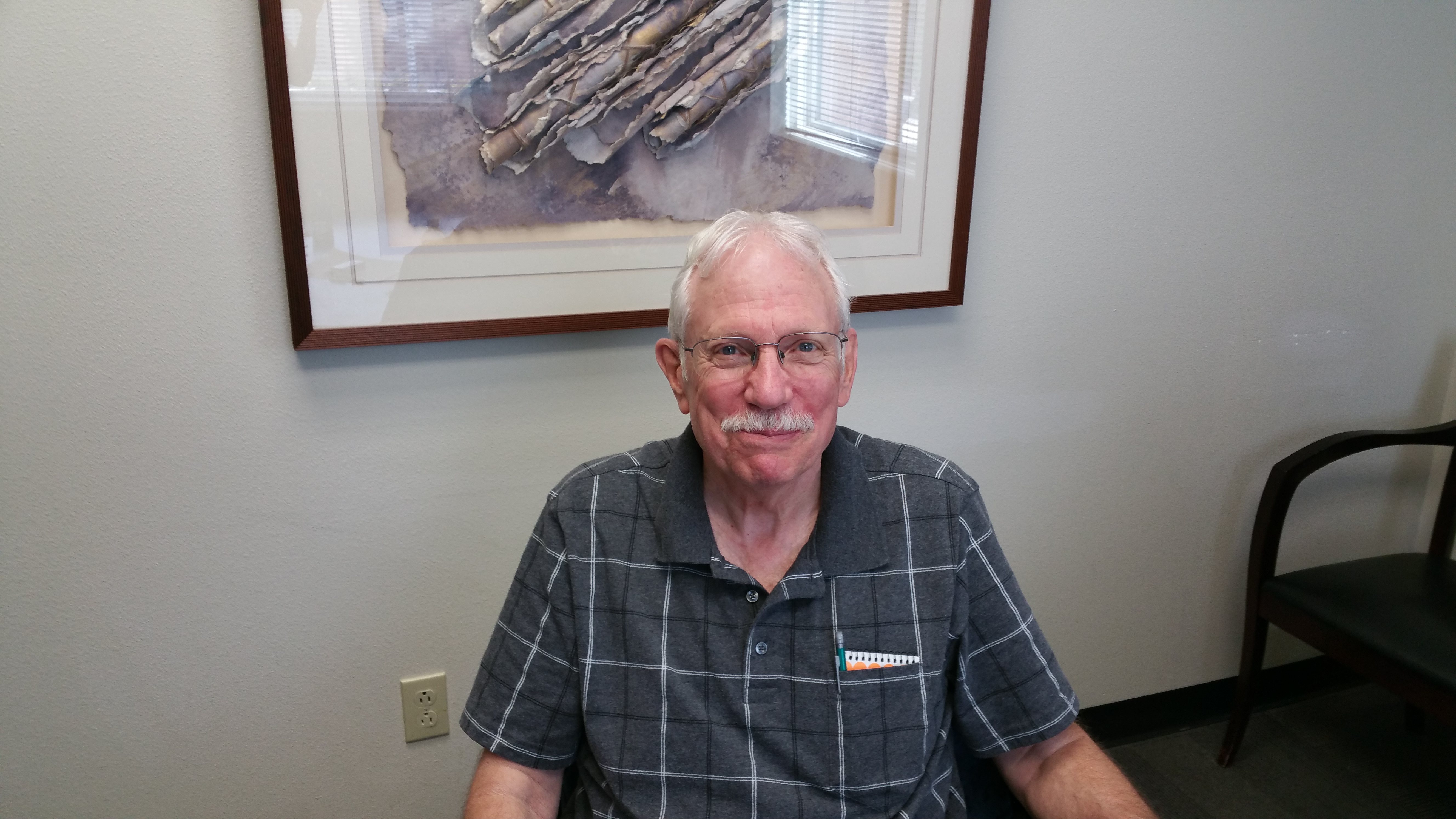 Sandi & Meredith did a great job of selling my house and guiding me through the closing process. ~Ash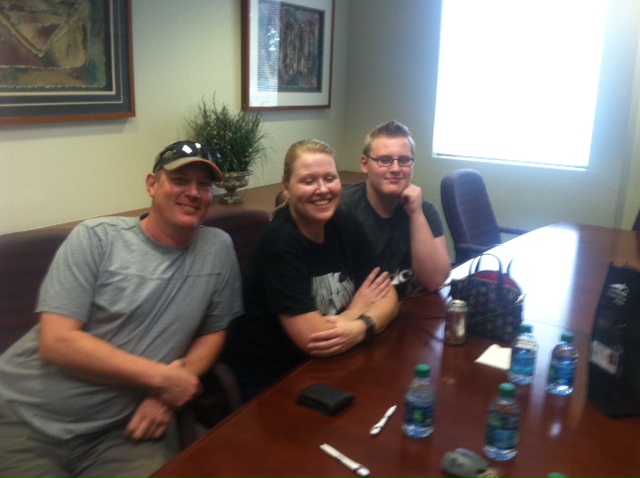 We are very happy with our experience. The whole process went very smoothly. Everyone was quick to respond to questions. This was our first time selling a house. We will definitely recommend Meredith & Sandi. ~Thomas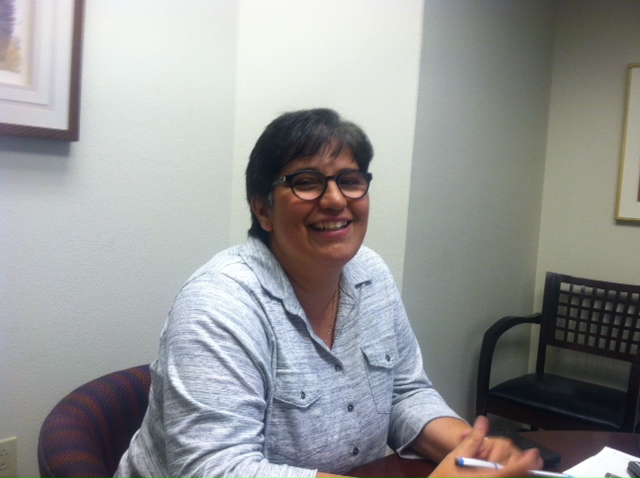 What a great experience! Meredith was awesome to work with in selling my home. Looking forward to buying a home and selling another with Meredith as point. ~Quiterio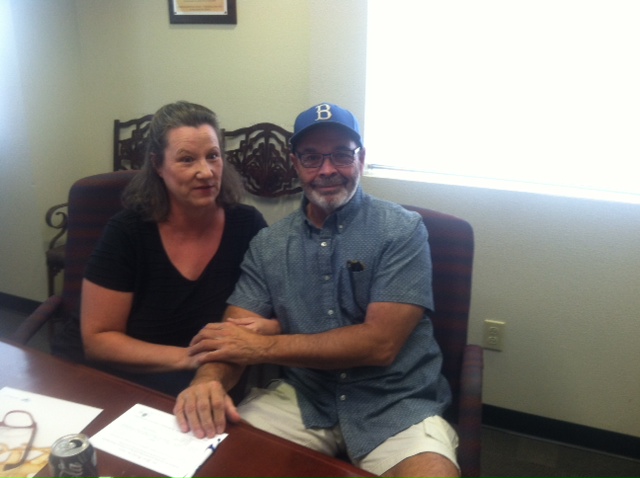 Only the best! We feel that we can always count on Sandi & her team. ~Feierabend
Very impressed with the entire Sandi Pressley Team. I am extremley pleased with the process and constant communication. THEY DELIVER! ~Durkin
You did an excellent job just as we expected having worked with you before. ~Greenhill/King
Sandi and her team have gone above and beyond to assist my brother and I sell our mothers house. She has worked tirelessly and is always professional. Sandi & her team offer their very best. ~McQuire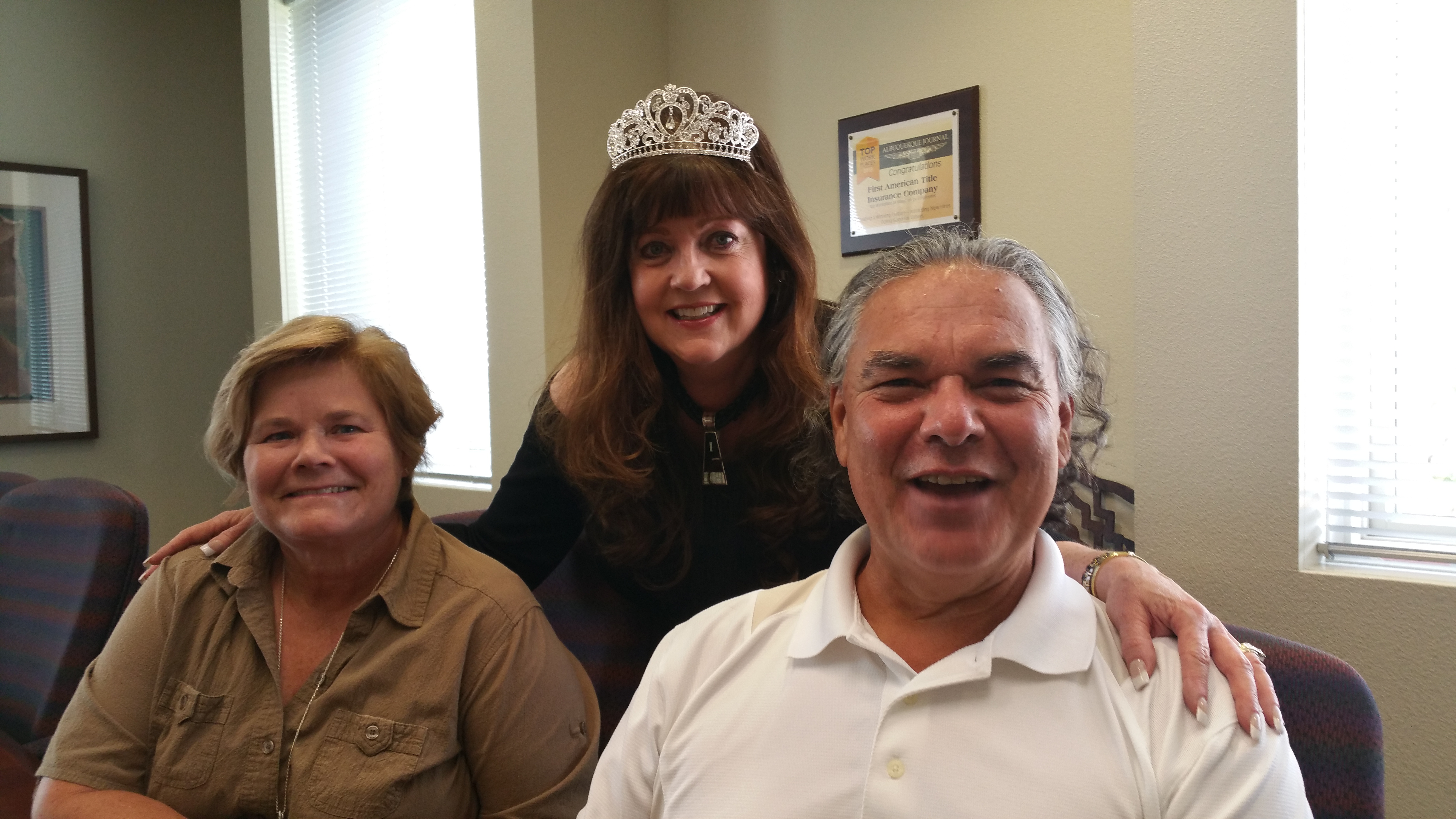 Thank you Sandi & Team. We expected to have our home months after Sandi & team sold our home to the first customers in 24 hours!! Retirement never looked so good. Thank you! Thank you! Thank you! Sandi is the Queen of Real Estate. ~Carrillo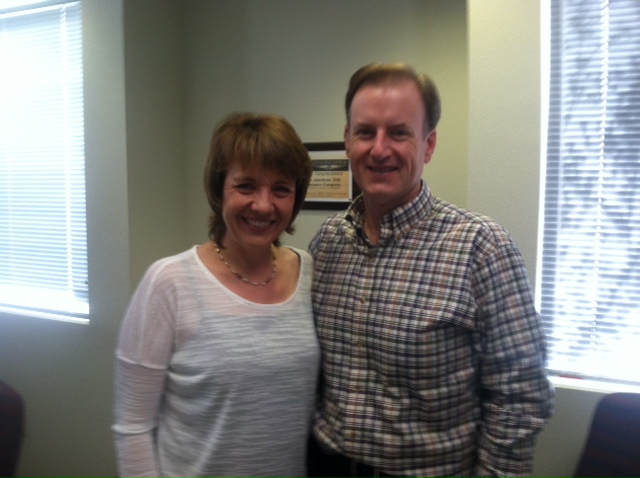 The photos were totally worth it. Thank you for making this possible, today, and over 18 years ago. All our best! ~Spangler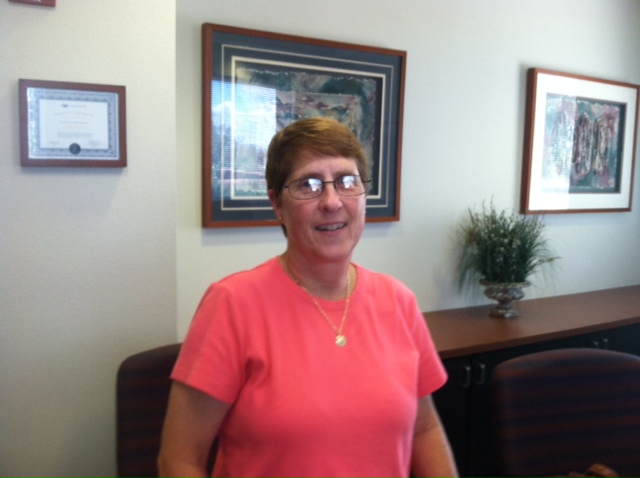 I appreciate your honesty about my house value and what I could get for it. I appreciate your professionalism yet more than that, your caring & friendship. I appreciate you are always upfront with me. Thanks!!! ~Blaser
Sandi Pressley Sold our first home in one month after two other Brokers tried for moths. She has a team of people that are spot on in everything they do. Just look at the photos of our house. She showed this one in less than 24 hours and we had a full cash offer two days later. Look her up, she's the Queen of Taylor and Rio Rancho. She's very good and her team is excellent. ~Gil
Thank you all so much for assisting us in the sale of our house. You made everything go quickly and smoothly, and we appreciate all your help. ~Grapin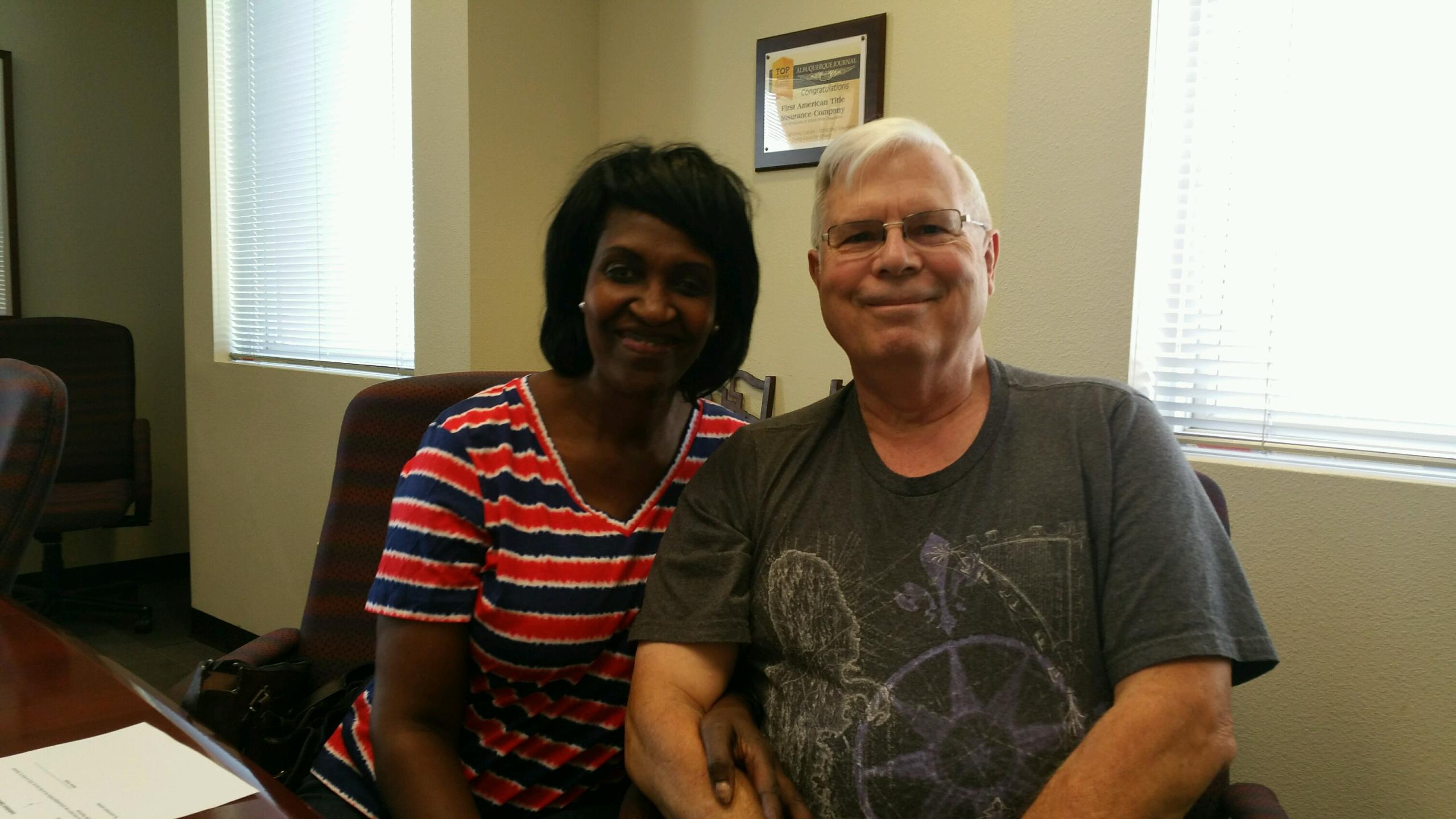 Top Notch! From pricing the home through closing. Sandi's people were always on top of things and available to answer questions and head off potential problems. Susan Storan and Alethea Beecher were very attentive to our needs and provided exceptional service every step of the way. This was the most trouble-free home sale we've ever had!! ~Raymond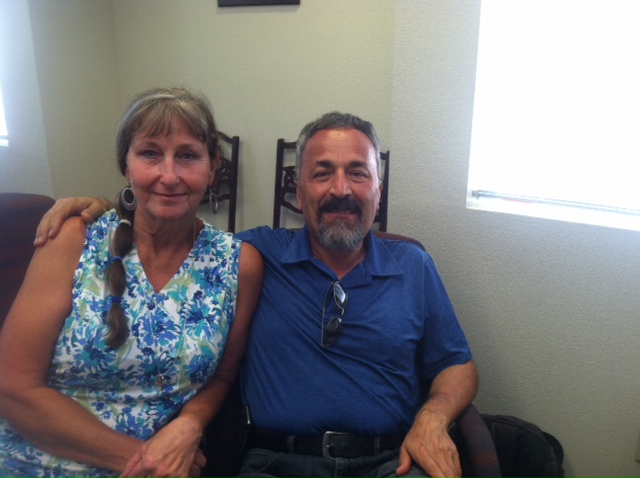 Great Job, Awesome Work. We are Happy. ~Jazayeri
Everyone was absolutely wonderful!! This has been an extremely stressful experience (selling, moving, etc.) & everyone's professional, organization & promptness made it a breeze. Thank you all for everything & thank you Meredith for being my back bone through it all! ~Tamayo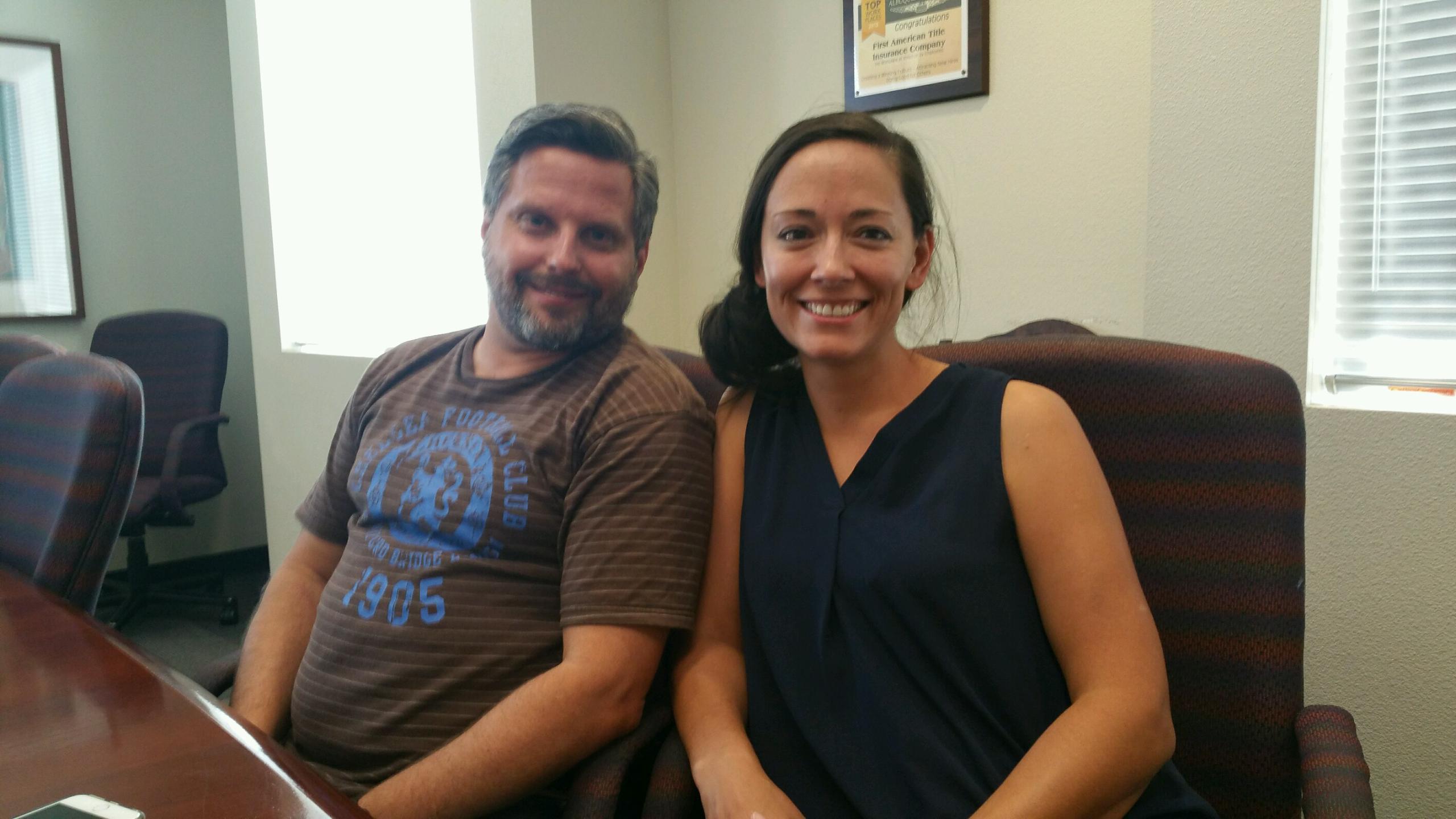 Awesome team! Very quick to answer any and all of our questions. Very professional from our first call to our interaction with each person on the team. Truly the defination of a well run team! Thank you. Meredith and Alethea were great!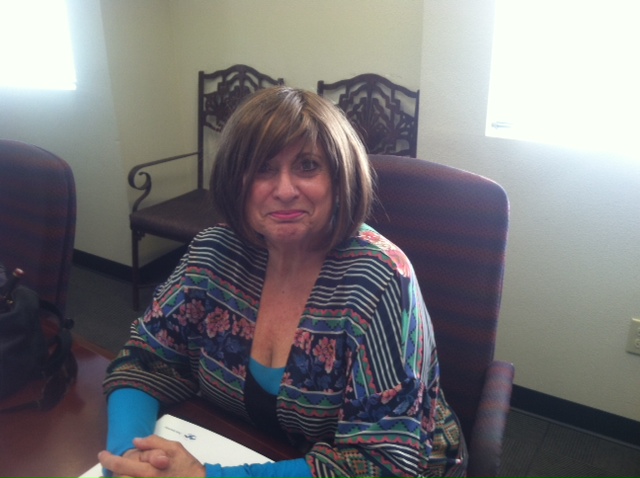 The Sandi Pressley Team is incredible. Everyone was professional, helpful & friendly. It was a great experience! ~Charles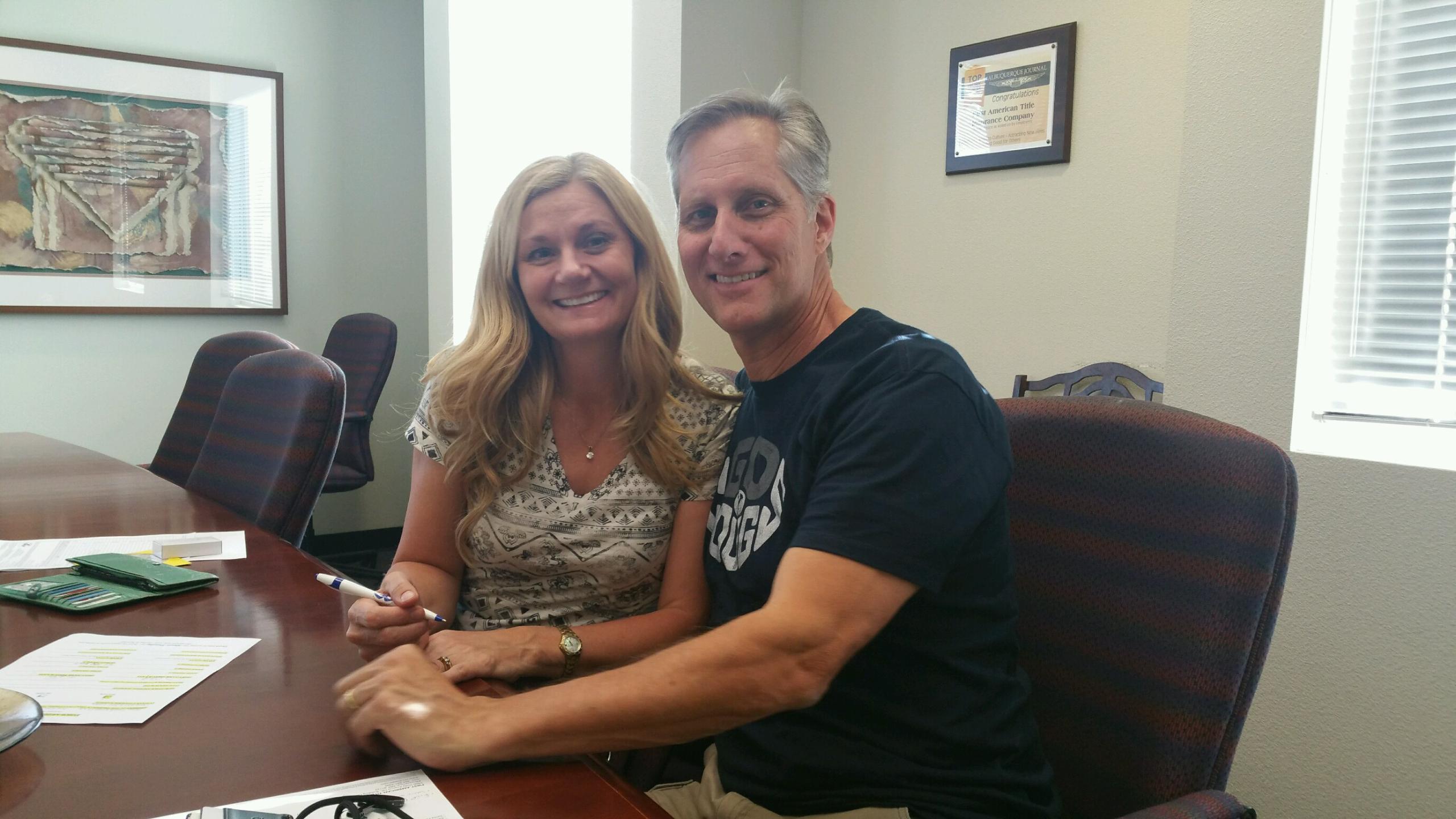 Sandi was an absolute delight to partner with for the sale of our home. We decided to go with her because we heard that she is the best and she is! Sandi sold our home quicker than we thought was possible! She made it happen! ~Libby

Wonderfuly! Thank you!!! ~Spencer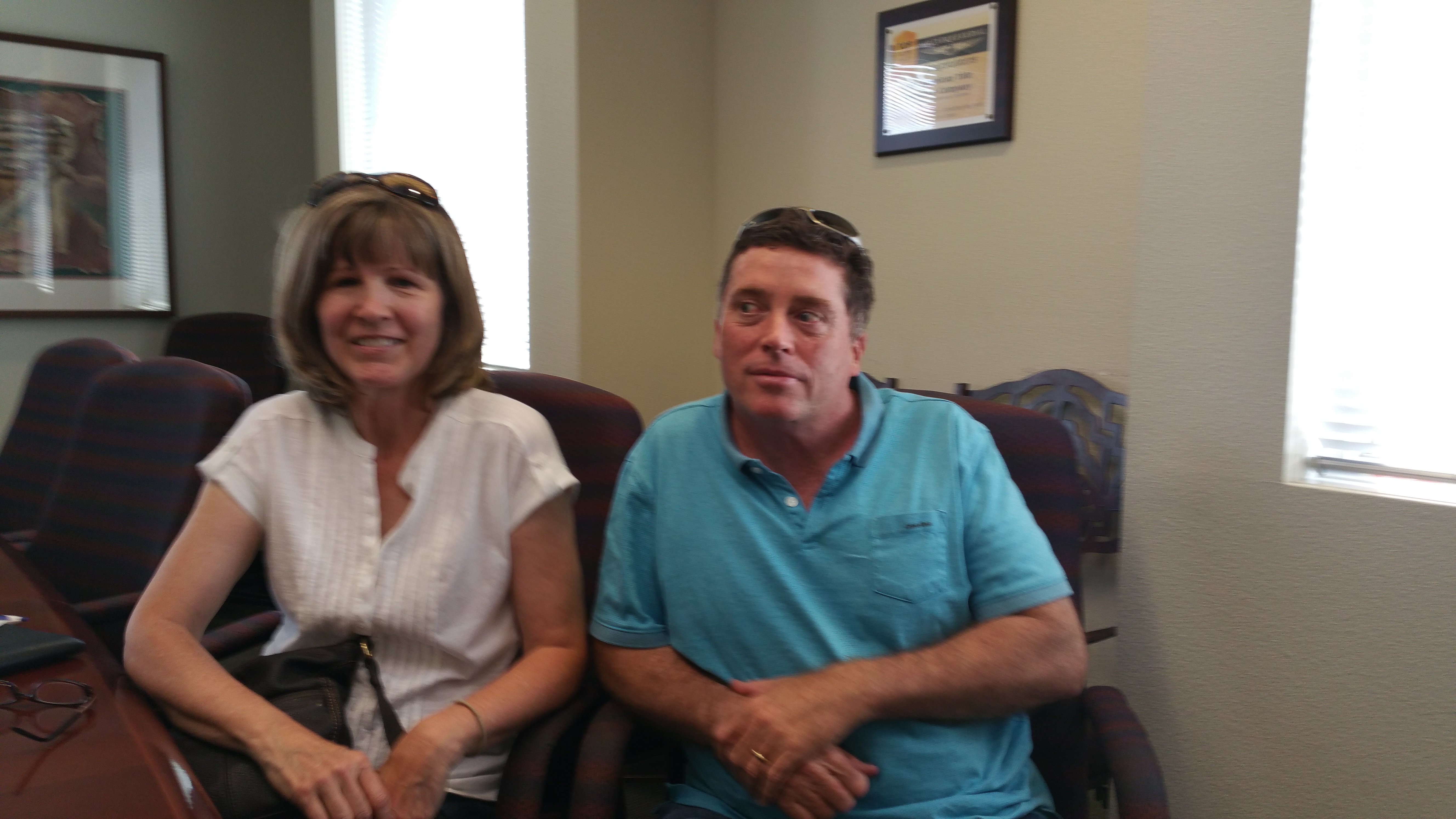 Sandi & her team was excellent to work with. Everything went extremely smooth and quick. She sold our home in 2 days! It was a great experience. We highly recommend her. ~Smith
Sale from signing to closing was pleasant without issues. Questions were answered quickly & always in a short time. ~Day
I was very pleased with the service provided by the Sandi Pressley Team! ~Sanchez
Meredith was wonderful & responsive and Shar was helpful & very professional. ~Fawlett
I had a great experience with the Sandi Pressley Team and will definitely refer. Meredith was great and made it as easy as possible to sell my house. Alethea was great as well! ~Romero
Because of Sandi's connections we were able to have more showings. Communication was excellent and everything was handled in a professional manner. ~De Graauw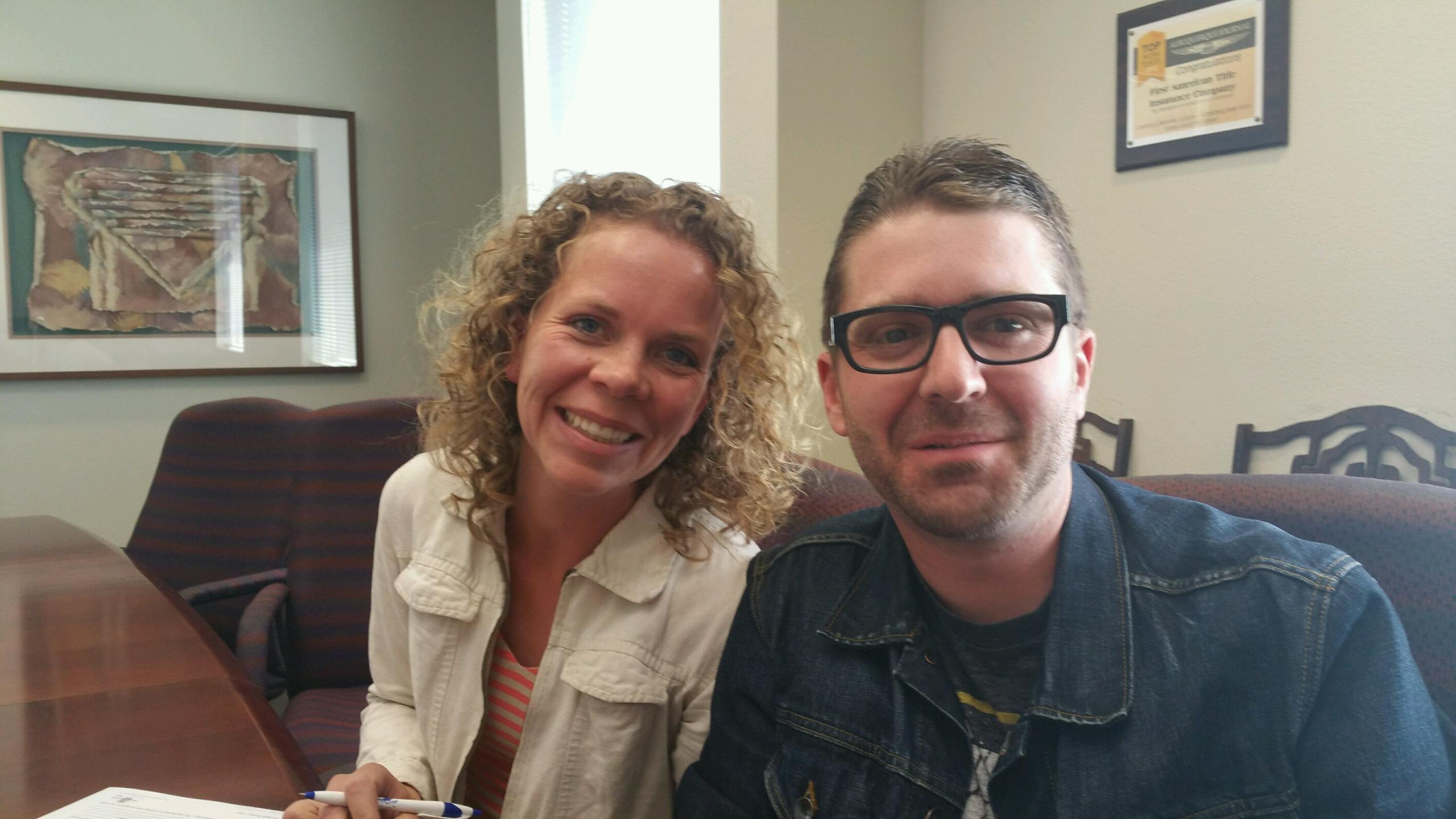 Your team has been wonderful, they answer questions quickly and are so helpful. We are so pleased with the outcome of our sale. Thank you. ~Beistine
Alethea & Meredith were great. Helpful in every way would highly recommend for any one needing a home. ~Madnick
Thanks for a great job selling our home in 41 days. Our 98% asking price was great! ~Jensen

We give Sandi an unqualified recommendation. She was positive, cheerful, responsive and aways had our confidence and our trust. The sale was excellently handled and compledted quickly with her wonderful team. We happily recommend her to dozens of individuals who respopnded to our garage and yard sale with folks who asked specific questions about her work (referring to her sold sign). We thank you Sandi for our "human experience". ~Berry
Thank you Sandi & Team, always an excellent experience, our home sold quickly! ~Aragon
Wonderful experience in every way, we changed Realtors to Sandi and the house sold in less that a week! ~Schrimpf/Frazier



Very good job and wonderful performance, and great people to work with. ~Singh/Kaur

Job well done, excellent service! ~Villalobos

We have been blessed every step of the way with Meredith Stumpf. When I look back on everything that needed to take place including many visits to the property all in time for closing to take place on the expected day, we had selected 6 weeks before. ~Townsend

Thank you, Sandi. We do love this home.
Whenever we hear of someone buying a home, we say your name. You are the best realtor in Albuquerque.
Thank you for all you did for us. ~Matek

We cannot say enough about Sandi Pressley and her team. This is the hardest working most diligent group of people we have ever worked with. It didn't matter the price of the property we were sellers. Sandi and her team treated us like their number one client. ~Barner
Experience was awesome! ~Stephens
Very professional service! The home was sold very fast and this was very satisfying. I recommend the service. ~Basham/Masiarenaz
I have used the Sandi Pressley Team for 3 property transactions and have received superior results, weather buying or selling, rest assured that your needs will be met by these professionals. ~Kennedy
We greatly appreciate the professionalism of this group. They kept us well informed during the entire process and kept our best interest at the fore point of the entire process. They truly earned their commission in this transaction for us. ~Landers
Thank you, Sandi. We do love this home.
Whenever we hear of someone buying a home, we say your name. You are the best realtor in Albuquerque.
Thank you for all you did for us. ~Weise/Matek
Sold our house in 7 days. The best organized team we have ever worked with. ~Donham

Sandi, Thank you, thank you! As usual it has been a pleasure working with you, Tori and your team. Thank you for connecting us with Tori and always being available and responsive. I dont know houw you do it all! Tori took great care of us in our home research and purchase--- especially since we were long distance. Hope to connect with you after the holiday. ~Anderson

Arny has been very helpful and understanding of all our needs on the 1st time home purchase. It was a pleasure working with Arny, he was such a professional. It's been a pleasure! ~Archuleta
Sandi's team was excellent to work with. The house sold quickly and at the price we asked. Sandi's team was very helpful & responsive. ~Montano/Garcia
We appreciated the accessibility of Sandi and her incredible team. We always felt like her #1 clients. Thank you so much! ~Babin
Very good service and everything went very well. Sold in 3 weeks. ~Senft
Thanks Sandi! You and your team are always a delight to work with. Your advertising was amazing and your communication with updates the best! ~Fink

Fantastic, sold fast, Supper nice staff! ~Herrera
Great experience working with Sandi's team and especially Meredith. They were very professional, courteous, prompt and efficient. ~Beaumont

Thank you for remembering us for Thanksgiving. We also wish you and your family a very Happy Thanksgiving and we hope you continue to sell lots of houses and have a very successful end of 2015 and the new year 2016. You certainly deserve all the best because you are the best realtor we've met. ~Roybal
Great service, communication, really appreciated their help and patience throughout this transaction. ~Mann

Great! Every step of the was was great!!! ~Renick

Sandi's Team was very professional and a pleasure to work with during the sale of our home. ~Caperton


It was all good, Great team effort to make the process less challenging for us. ~Christoffersen


My house sold quickly which was a godsend as a family situation required a move out of state. The counsel I received from Sandi re: pricing was spot on! The whole Pressley Team was very helpful. ~Flynn
Loved working with Debbie & Sandi, very professional, friendly and always willing to help. ~Hase



Very pleased with all the help from Susan &Pressley Team& Susan kept me very informed. ~Hahn


Ms. Tori Duckett and the Sandi Pressley Team catered to our every need, was patient, and made us feel welcomed. What we liked most was their flexibility and willingness to show us every property we showed an interest in. Tori Duckett and the SP Team made this process comprehensible yet informative and Coldwell Banker should be proud to have these professional representing the company. ~Stott
Kept us up to date on happenings with the sale of our home. Their professionalism was awesome. Excellent use of the media. Great personal contact. We would recommend The Sandi Pressley Team to everyone who is selling their homes. Everything went so smooth in the closing of our home from beginning to end. It was such a great pleasure to work with the whole team. Already gave Sandi's business card to friends who are thinking of selling their home. ~Cox
Thank you for selling our house so quickly! You and your team were very helpful. We highly recommend your services. ~Trigo
I just wanted to send a quick note of thanks for all the hard and diligent work you put into getting our house sold. We were very satisfied and would recommend you to anyone in the future. You have been a true blessing and I wanted you to know that. ~Rhea

She sold our house in 3 days. I can't say I have any complaints. ~Ryan
Sandi is absolutely amazing, she is by far the best at what she does. #1 Realtor! ~McNaughton
It was an amazing experience working with your team. Everyone showed the utmost professionalism. I appreciated the timelines of the team. ~ Manzano

Tori has been great. Has gone above and beyond what was necessary. ~Keirn
Sandi is awesome! Beyond belief! We are so grateful for her professional kind ways. ~Falls
Great job! Very impressed with marketing. ~Nokes/Beaudry
Sandi, as well as the entire Sandi Pressley team were amazing from start to finish! Everyone worked diligently and communicated with my wife and I throughout the entire process! ~Paiz
Tori was very supportive and helpful during the whole process. She is very realistic and professional. ~Hill



Sandi's Team are THE BEST!!! Very helpful and professional... ~ Alvarez
Sandi and her team are the best. They took excellent care of us and made selling our house easy! They did it all. They did what they said they would do. Thank you! ~Waszak's
Everyone we worked with did a great job. We will definitely use Sandi again. ~ Stott's
My wife Paula and I have really enjoyed working with Sandi and her whole team. We've been very impressed with her positive attitude and professionalism. It has been a very enjoyable and rewarding experience for us. ~ Merrow's
Everything was so perfect! Your team is so organized! Great staff! Sandi is so lovely. Love her fun personality! Would recommend Sandi to everyone! Have a great New Year!! ~Cox's
I am taking this opportunity to thank you and your entire team for being consistently professional and caring throughout the process. You put a personal touch in your business that is very appreciated. I will not hesitate to recommend you to any of my friends who are there and/or who might happen to settle there. In fact, I just heard that one of my colleagues had retired and moved to Albuquerque where her sister and mother live. As soon as I get settled I intend to give her a call. Say hi to Alethea, Amanda, and not to forget Darryl! ~Elvira
When we were just considering placing our home on the market, Sandi met with us, presented great marketing information for numerous homes in our neighborhood. This helped us price our home right the first time and we received an offer after three days on the market. The marketing materials and photos produced by the Sandi Pressley Team were beautiful. Her team was helpful every step through closing. We really appreciate having the Sandi Pressley Team working hard for us. ~Stearns
Great job! So pleased with absolutely everything related to our transaction, I would highly recommend Sandi & Team. Thank you!! ~Blocker
Sandi is very motivated and determined to sell our house. She and her team are on top of everything and always updated us on what was going on. I would highly recommend her to anyone who is selling or buying. ~Olsen

Outstanding and great job!! ~Emily
All of the persons we dealt with were extremely helpful and so nice. We have only wonderful comments about the whole team. We really appreciate all their help for the whole process. ~Roybal
OMG!! Sandi sold my home in record time!! Easy, Easy, Easy!! Sandi did it again. Thanks Sandi! ~Ortiz
Superb Team – absolutely the best!!! ~Ferraro
Excellent!! Would not use anyone else! ~David
Sandi, you and your team were top notch as usual. Everyone on your team is always so personable and helpful and flexible throughout the whole process. You've been our realtor of choice for the last 21 years, no reason to change. ~Sandoval
We needed an aggressive agent to sell our house. Sandi let us know just what we could receive in today's market. She was spot on! ~Syme
Fantastic, beyond all expectations, quick sale, excellent team, with plenty of support and help all along the way! ~Mike & Vickie
You all were fabulous. Kim's pictures were beautiful, she was so very sweet. Darryl was lovely to "held my had at final walk through" Alethea was a rock through the roofing roller coaster. Sandi is a blessing beyond words. This has been 5 years in the making. Thank you will never be enough. ~Scicchitano
Sandi was very thorough down to the last detail. We enjoyed working with her, and unfortunately it didn't last long, as our house was sold in 48 hours. Sandi demonstrated the highest caliber and professionalism. We recommend her services to anyone who wants things done right. ~Litwak/Berton
Don't go anywhere else!! Sandi & her team were superb! Our house sold in 2 months. ~Rizzo

We recommend the "SP" Team to all friend & neighbors. Professional all the way! ~Dean
My house sold in 3 weeks, very good considering the market in Rio Rancho. I was satisfied with the attentiveness to my requests. ~Kennedy
Excellent service – good follow up! ~Westkamp
Sandi, you and your team have been awesome! Every concert addressed professionally & personally. You and your team deserve a big grateful thank you. ~Carrillo
Sold in 20 hours!
Sandi is amazing! We interviewed several real estate agents/brokers. Sandi made me feel listened to, and like she understood how to best support the sale of my house based on my personal needs and situation. She gave expert advice for preparing for the sale, and the price point. We followed her advice - had a solid offer just 20 hours after listing it - and closed on the sale just 6 weeks from the day of listing. She was also kind, supportive, and caring throughout the process. A true professional. ~Bonura
Sandi - I am so very impressed with the tremendous talents of you and your team and extremely thankful for the successful closing of my home. I have shared my thoughts with numerous friends and associates in New Mexico of how impressed I was with you. I also shared your business cards and informed them if they are searching for successful real estate representation, that Sandi Pressley and her team are the "only way to go!" Thanks again to the Sandi Pressley team for another success story! If I ever need to be represented in the real estate world again...I know the perfect team! ;-) Very respectfully - ~Cunha
Well managed progress. Amazingly well advertised to sell which lead to speedy process and full asking price! Well done Sandi Pressley Team! ~Manzanares
You guys have a great team! Sandi worked very hard and Alethea B was super! ~Trigg
Everything went great as usual. She sold us our home in 1994 and then when we were ready to sell she took care of us. Her team is awesome, Thank you everyone! ~Garner
Miracles do happen, Go Sandi! ~Ogborn

Dear Sandi: Thank you to you and your team. I know this was not easy on any level, and you all were amazing. We are grateful to have the home sold, and the money invested for Mont. Thank you very much. ~Cerra
Sandi truly is the best! Sandi made me feel like the sale of my home was her one and only priority from day one to close and that her one and only goal was to support me in getting the best deal possible – thank you! ~Dunn
Awesome! Sandi and all her team demonstrated a very high professional standard, a rarity these days. Another was Sandi's "pay it forward" attitude to make the sell even possible for us. No words can express our gratitude except to "pay it forward"! ~ Lambertson
Very smooth from signing to closing, all employees are friendly and helpful. Sandi has put together a great team and it works! ~Daniels