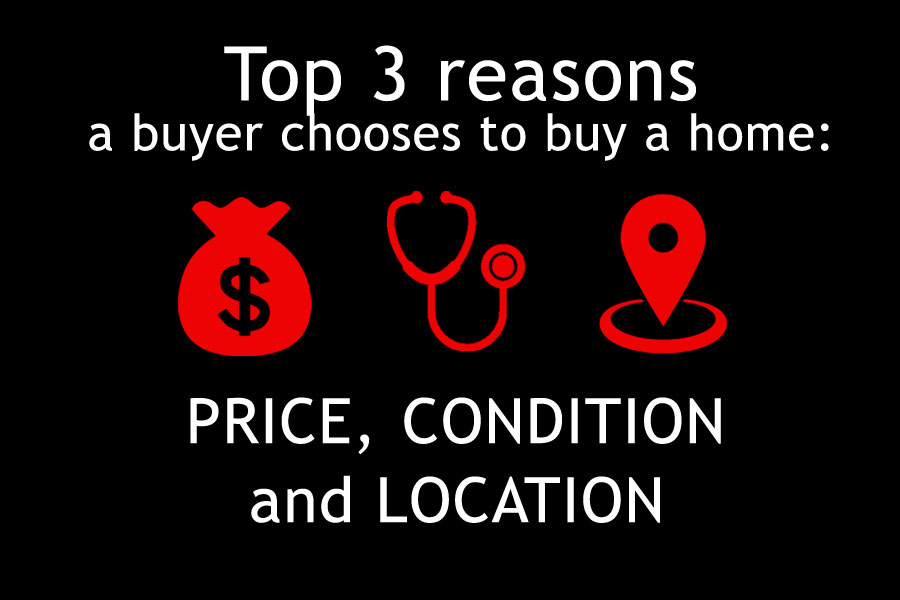 Location, condition and price, these are the three biggest factors in a home's ability to sell. While experts are advising sellers to move now, while rates are low, it's important to understand how location, condition and price factor into that process.
Asking price is the first thing many buyers look at when they begin their home search. Knowing where to start when choosing an asking price begins with understanding if you're in a buyer's market, with 6+ months of inventory, or a seller's market, with a low supply of homes for sale. Buyer brokers, lenders and the buyers you're marketing too can all see the same data you can. If your home is priced too high for current conditions, buyers may skip looking at it, appraisers may value it lower than your asking price and lenders may choose not to lend the at asking price.
Location is the next big search option when buying a home. While you can't do anything about your home's location, there are things you can do to offset a home in a less than desirable location. Updating your landscaping, adding privacy barriers for sound and unsightly neighbor's yards and making your home the best on the market in its area, can go a long way toward swaying a buyer's attention away from the location. This leads us to the condition of the home.
The condition of your home will be a large determination on your final sales price. Having your home it its best condition possible can help you beat out the competition that doesn't take the extra steps when listing their home for sale. Consider adding fresh paint, inside and out, cleaning or replacing carpets, updating kitchens and bathrooms, adding curb appeal and cleaning your home from top to bottom. Staging is also a great way to set your home apart. Most importantly, make any small repairs that are likely to catch the eyes of a discerning buyer.
If your home sits on the market for several weeks without much traffic and no offers, it's a pretty sure bet it's got something to do with the location, condition or price. Re-evaluate these factors and make changes accordingly.
Have An Awesome Week!
Sandi's Hot Home Listing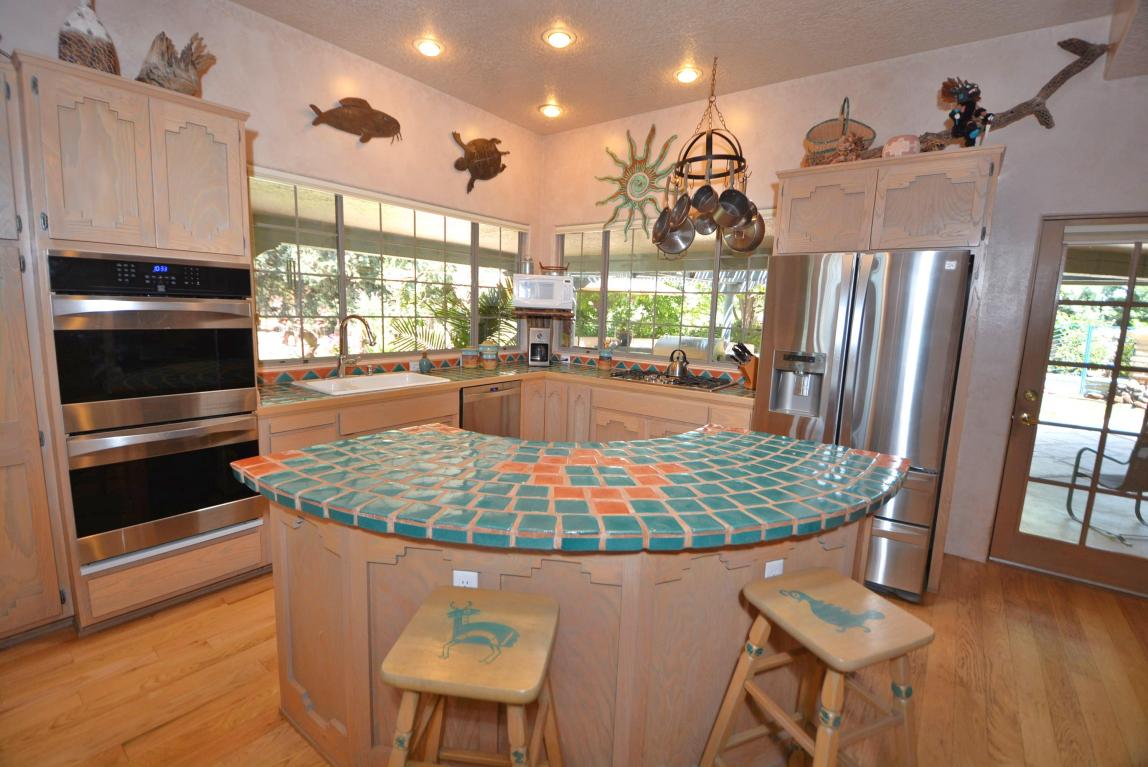 226 San Andres Road, Corrales
Price: $509,000 Beds: 3 Baths: 3 Square Feet: 2,725
Exquisite Custom Corrales Home nestled on .80 acres w/BREATHTAKING GROUNDS & VIEWS! This beautiful home offers a functional open floor plan w/radiant heat, 2 fireplaces, soaring ceilings, vigas, latillas, bancos & nichos. Lovely Open Kitchen is a Chef's delight w/upgraded appliances, ample countertop space, & kitchen island.
---
AND HERE'S YOUR MONDAY MORNING COFFEE!!