Are you looking to buy your first home? A large number of homes selling today are going to first time buyers. The low mortgage rates and great prices are making it a great market for home buyers, especially first time buyers It's a good idea to start early, at least 4-6 months before you plan to purchase and before you call a lender. To best position yourself for a purchase, follow these tips.
Get your Credit Report and Score
The 3 credit bureaus offer an annual free check of your credit. Under the Fair Credit Reporting Act they are required to provide you with a copy of your full credit report at no cost. You can also pay a small fee and see your credit score. Your credit score is what a lender will use to determine your creditworthiness. The higher your score, the better your interest rate will be. Lenders look at your average score and while they use a complex algorithm, having good credit can make a huge difference in your monthly payment. All three credit bureaus can take up to 90 days to correct errors on your report. Check it carefully for mistaken identities, signs of identity theft and payments that were incorrectly reported. Make sure to allow plenty of advance time for those corrections. This will make the pre-approval process smoother.
Keep Your Scores Up
You might think that opening a new credit account and then leaving it uncharged will help your credit score. This includes large purchases like furniture and cars. It also includes personal loans, major credit cards and even store credit cards like those offered at department and home improvement stores. Lenders look at your credit score but they also consider your debt to income ratio. The higher this number is, the more risk you pose. Rates rise or loans are denied. It is best to wait to open new accounts until after your home loan has closed.
Get Pre-approved
Know what you can afford AND what you can qualify for before you go shopping for a home. Your lender will want to see your credit reports, job history, income, loans, credit card balances and any alimony or child support you pay or receive. Once you apply for a loan and get a pre-approval letter, finding a home in your price range is easier and you don't risk falling in love with a house that's out of reach. Based on all the financial information you provided, your lender will provide a tentative commitment to your loan. You won't lock your interest rate yet but your lender can give you an idea of what your monthly payment might be like and how much of a down payment you might need.
Make a List
Make a list of all the things you want and need in a home. Do you need a single story home? Do you want to include a pool or horse stables in your purchase? Before you call a real estate professional it's a good idea to have your choices narrowed down. Looking at 20 houses in one day might sound like fun but you won't enjoy it if none of those homes meet your needs. Communication is key when it comes to your agent helping you find a home. Tell them what you're looking for and talk to them if your needs or wants change during the home search process.
Find a Broker
When you're ready to go look at homes it's important to hire the right broker to help you. It's important to find someone who is experienced in negotiations and who knows the areas you're shopping in. You should interview no less than 3 agents in this stage of the process. Look for a broker who has a positive track record and whose personality is a good fit for yours. You're likely to be spending a lot of time together in the process of finding and purchasing your first home.
Check Your Expectations
Unless you're having a home custom built, you're unlikely to find a home that has everything you're looking for. Make a list of the top 3-5 things that are deal breakers and be flexible on everything else. Cosmetic changes like paint and carpet are an easy fix compared to structural changes and major renovations. Some home improvements can be covered by your mortgage loan. Talk to your lender about programs that may be able to help.
Real Estate is NOT a Short Term Investment
Unless you buy cheap, do all the work yourself and then flip the home for an immediate profit, you should always think of real estate as a long term investment. The National Association of Realtors says that home equity in general beats out inflation by one or two percent annually. Add that to the tax benefits of home ownership and this is an investment that can really pay off if done right. It's not just an investment though. If you focus completely on the financial aspects of your home purchase you might miss out on the joys of home ownership. Living in a great neighborhood, not worrying about rising rents and making your house a home, all easily outweigh the financial benefits of owning. When you're ready to purchase your first home, contact The Sandi Pressley Team and let our buyer specialists help you find the home of your dreams.
Have An Awesome Week!
Sandi's Hot Home Listing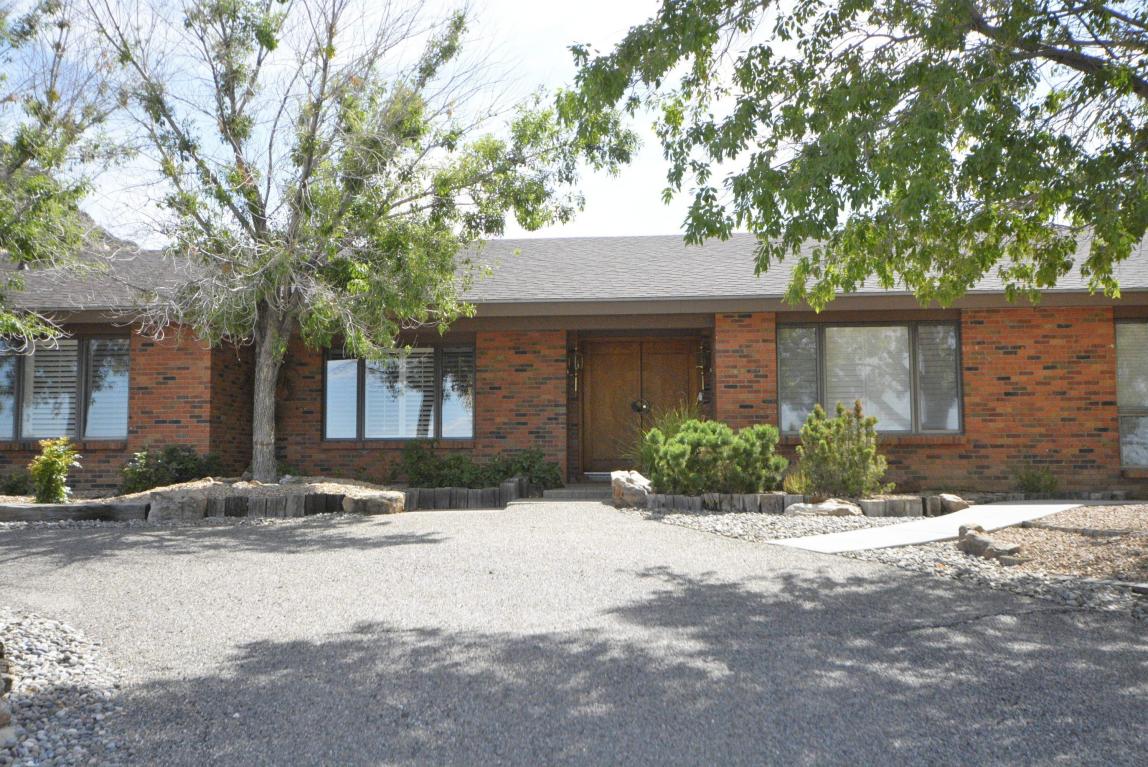 1412 Stagecoach Ln, Albuquerque
Price: $575,000 Beds:5 Baths: 4 Square Feet: 4,250
Check out this Private Dream Home! Nestled in desired Four Hills, this rare find 2.21 acre single level dream home offers Elegance and Tranquil living! With over 4200SF, PLUS attached Sunroom 267+SF (not incl in sqftg) the open floor plan offers 5 BDRMS/4 Baths/Huge 3 Car garage ,2 breathtaking living areas +formal dining. Lovely raised and T&G/Beamed ceilings with picturesque window which flood the home with natural light and views
---
AND HERE'S YOUR MONDAY MORNING COFFEE!!