If you're thinking about selling your home there are some things that can be done to improve the presence of your home to draw in buyers. Your efforts could be rewarded with less market time and more money at closing. Here are three of the biggest projects you can tackle to bring in buyers.
Work on Your Curb Appeal
First impressions are extremely important. Your home should grab a buyer's attention before they even walk in the door so it's extremely important that your curb appeal it the best it can be. Pay attention to the details, make your home cleaner, prettier, and in better condition than all the others around it. Start by sweeping the walkway, driveway and the entry or porch of any debris or dirt. Get rid of broken tree limbs, leggy bushes and any wilted flowers, and plant new flowers in the garden or place them in pots on the porch. Power-wash the exterior of your home and have the windows washed. Touch up the paint around the home's windows if it's needed. Give the door a fresh coat of paint in a light modern color and replace any damaged door hardware.
Create Space
The biggest reason people move is to get more space, whether they're moving up from an apartment or into a home larger than the one they had, they want more space to live in. If you've got a large home, you don't have to worry about space too much, but you have to be careful. If you've got too much clutter around your home, buyers can think it's smaller than it actually is, so make sure your home is as clean and decluttered as possible. If you have a smaller home you'll have to do some staging and storing. Rent a storage unit and pack away any toys, home decorations, clothes and accessories that aren't in use. Clear your countertops, tables and floors of all unnecessary clutter so that you're left with the minimum of things necessary to operate in your home and move all items stored in closets and cabinets into your storage unit. There is a fee for the storage unit but you'll make back the difference when your home sells.
Upgrade
Most buyers buy older houses because they are usually more affordable than newer homes. So unless you're selling to a building contractor, chances are they want a home with the most possible updates. You may not want to put in a new kitchen or bathroom to sell your home but there are a few things you can do to appeal to the buyers. Replace the most outdated features like the appliances, countertops or the cabinet pulls. Get new towels, shower curtains and bathmats for your bathrooms and make sure you throw out all old soaps and sponges. And replace all your soaps with liquid products for easier storage. Cover older paint colors with newer neutral colors that compliment your flooring and architecture and repaint any faded white walls to give your home a newer fresher feel.
Remember that the most common house bought in 2013 was about 1,860 square feet and was built in the year 1996. Buyers aren't looking a mansion and they don't expect your home to be brand new, but they do want to see some pride of ownership from the seller. The more repairs, updates and tweaks you give the house the more convinced the buyers will be that they've picked the right home.
Have An Awesome Week!
Sandi's Hot Home Listing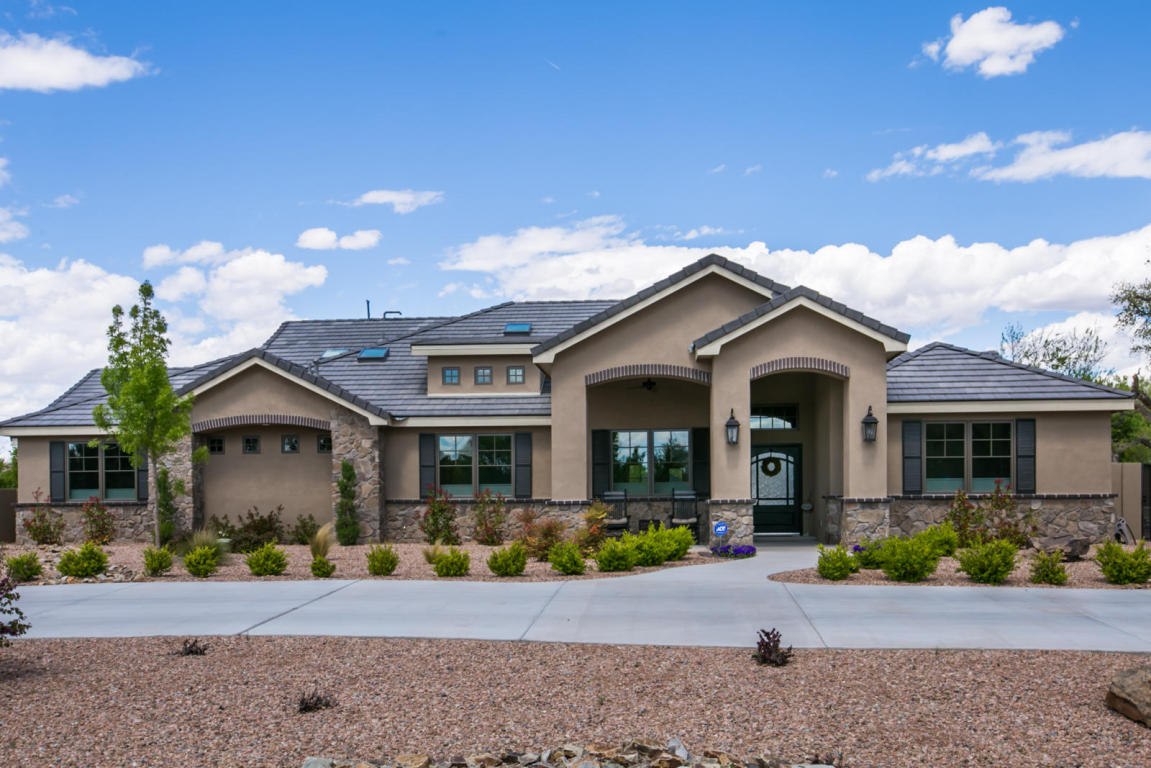 1801 Irving Road, Albuquerque
Price: $1,275,000 Beds: 6 Baths: 5 Square Feet: 5,135
ONE OF A KIND PROPERTY! Exquisitely Appointed SINGLE LEVEL MULTIGENRATIONAL Custom Home! Nestled in desired Black Farms Estates, this 1.14 acre EXCLUSIVE dream home offers Elegance, Luxury & stunning Bkyrd! With over 5100SF, the open floorplan offers TWO HOMES under ONE ROOF W/FULL top-of-the-line KITCHENS/LAUNDRY ROOMS connected by an adjoining mudroom.
---
AND HERE'S YOUR MONDAY MORNING COFFEE!!